THE FIVE REGULATION rounds of the NHL are over so it's time to take stock of five issues that inspired the pitter-patter of our grey matter.
That Waterford have fight
Ten days ago, Na Déise had been beaten in every league game and by an average margin of nine points. Fast-forward to Sunday evening, April 1 and it all looks much bright for Michael Ryan after consectuive wins salvaged their Division 1A status. Though the manager's heart may have skipped a few beats in his first few months, John Mullane hasn't missed one and Eoin Kelly is looking a little sharper than in recent years.
Ken McGrath and Sean Cullinane seem to have brought the kind of presence to the dressing-room that Nicky Cashin and Br Philly Ryan felt they could not. The issues are still plenty (beginning with having the worst attack across Divions 1A and 1B) and plenty of money will go on Clare to win the Munster semi-final. Right now though, things are looking up.
That Galway do not
The Tribesmen might have beaten Dublin by seven points in the opening round of the league but they will surely go in as underdogs to retain Division 1B status. The beauty of sport is that, just as with their win over the Dubs, people's opinion of a team can be readjusted by a single performance. As such, putting down Anthony Daly's men and edging out Cork may as well not have happened. Dublin have lost all bar one game and are yet to pick up a win but they have shown fight in every other game where they've had something to play for.
Galway had prior to this but took a submissive position on Sunday as Kilkenny had their way, over and over again. Anthony Cunningham – whose Carrycastle side were also thumped by Crossmaglen this weekend – withdrew his full-forward line inside a half hour and, at face value, that seemed panicky – like putting in new carpet when the roof is leaking. To stay up, Galway first have to get up.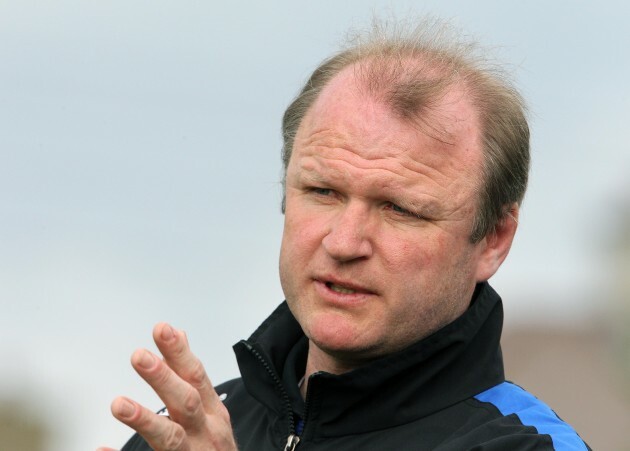 Relegation woes for Laois manager Teddy McCarthy. Pic: INPHO/Lorraine O'Sullivan
Exclusive Six
Nations Analysis
Get Murray Kinsella's exclusive analysis of Ireland's Six Nations campaign this spring
Become a Member
That Tipperary need goals to kill off games
Tipperary have scored an average of 25 points per game in their last three outings but just a single goal (with just three in their five NHL ties); and that came from Pa Bourke's 21-yard free. A failure to put away goals has cost Tipp big in the past, think the 2009 and 2011 All-Irelands, think their two most recent games when they were leading in extra time against Dublin and Cork. It's a little early to get too worried yet as Eoin Kelly, Seamus Callanan and Patrick Maher are yet to return.
That Laois will be relegated
Okay, they may yet beat Wexford in their relegation play-off but we wouldn't put bad money on that. Clare may be hot favourites to go up but Laois looked doomed. Teddy McCarthy's men have the worst defence in all six hurling leagues after conceding what converts to 139 points over five games – effectively 0-28 per game. With five defeats from five, confidence must be on the floor – as the sores of the 2011 season (conceding 10-20 to Cork) continue to fester.
That, with or without the revenue on your case, it doesn't pay to be a referee
No, it's not just Kenny Dalglish with the blinkers on. Dublin manager Anthony Daly was peeved at Diarmuid Kirwan on Sunday as the referee sent off defender Dean Curran for two bookable offences. "I don't know what we did to Diarmuid Kirwan, or whatever someone from Dublin did to him at some stage of life, I don't know," said Daly. "They were two of the most harmless things, and to be put off the field for it … we have to get on with it, the result is the result, it is what it is."
Antrim manager also Jerry Wallace did his best to deflect from a 14-point loss to Limerick at Casement Park, point to the performance of Alan Kelly: "I'd like to be as generous as I can be but when we had gone level, during the first half, we were in possession of the ball and it looked as if we had got a free but we didn't. Limerick got it. My players were distracted. I'm mystified at the decision.
"They then got a free inside and, suddenly, we were four points down. It destroyed what was turning out to be a very entertaining game. The paying public deserve better. They came in expecting to see a fast game of hurling and what they got was a game destroyed by persnickety decisions."