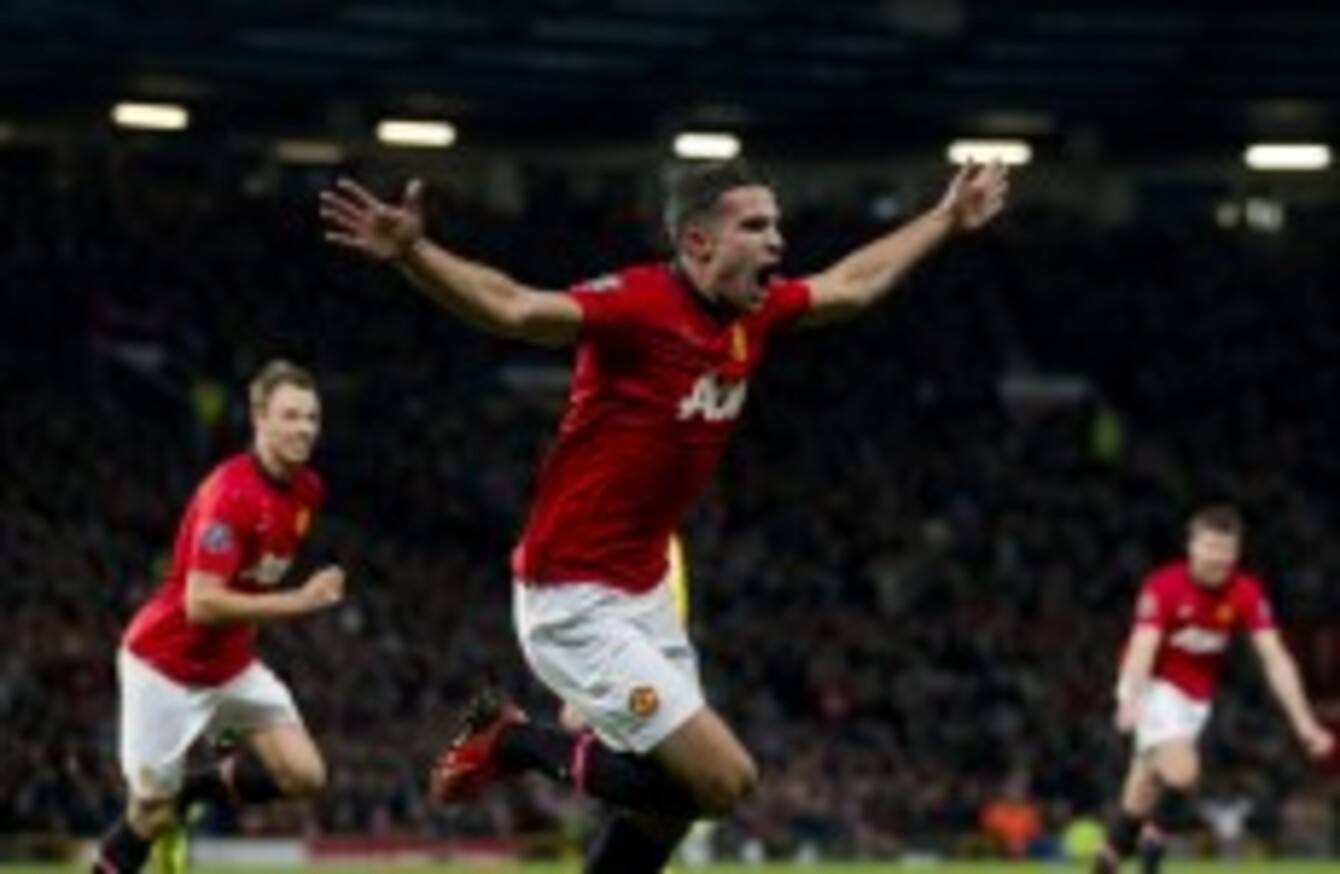 Van Persie celebrates scoring against Arsenal earlier this season.
Van Persie celebrates scoring against Arsenal earlier this season.
1. Petr Cech (Chelsea): The Chelsea goalkeeper had the highest save percentage of any goalkeeper last season and remains one of the few consistent elements of a very inconsistent team.
2. Pablo Zabaleta (Man City): A rare example of a full-back who looks equally effective in defence and attack, Zabaleta also possesses a mental toughness and level of commitment that isn't always displayed by his teammates.
3. Leighton Baines (Everton): Many of the league's top left-backs are starting to look a little past their prime (Patrice Evra, Ashley Cole), but Baines represents an anomaly. Not only is he one of the league's most consistent players, but he has also proven to be a potential matchwinner, given his tendency to score the odd spectacular free kick.
4. Jan Vertonghen (Tottenham): Whether at left-back or centre-half, the Belgian defender has stood out and proved an astute purchase since his move to Tottenham from Ajax the summer before last.
5. Vincent Kompany (Man City): A genuine leader in a Man City side that has consistently had one of the best defensive records in the league, and Kompany has been badly missed by City, having been absent for a substantial proportion of this season through injury.
(Aaron Ramsey has been a revelation for Arsenal this year — Nick Potts/PA Wire/Press Association Images)
6. Aaron Ramsey (Arsenal): A huge part of Arsenal's renaissance, having had his ability doubted at times last season, the Welshman has suddenly developed to become one of the Gunners' most important players.
7. Sergio Aguero (Man City): The Argentinian striker has gotten better and better since moving to the Premier League, and he's one of the main reasons behind City's incredibly impressive goalscoring ratio of late.
8. Yaya Toure (Man City): A physically imposing midfielder with a knack for goalscoring — seeing Toure in full flow is reminiscent of Roy Keane and Patrick Vieira at their best.
9. Robin van Persie (Man United): The single biggest reason why a less-than-vintage United team won the title last season, Van Persie may not be quite as good this campaign (partially due to injuries), but his regular heroics last year are enough to earn him a place on the team.
10. Luis Suarez (Liverpool): Controversy aside, you can't argue with the stats, which will illustrate that Suarez is playing as well as anyone in the world at the moment — and he has been for some time.
11. Gareth Bale (Tottenham): Granted, he only played in the Premier League for half of 2013, but the impact he made in those few months alone renders him worthy of inclusion in the team.
Subs: Tim Howard, Seamus Coleman, Laurent Koscielny, Santi Cazorla, Eden Hazard, Wayne Rooney, Daniel Sturridge.
4-3-3 Formation:
Cech

Zabaleta Vertonghen Kompany Baines

Ramsey Toure Bale

Aguero Suarez Van Persie
Do you agree with our choices? Let us know  in the comments section below.