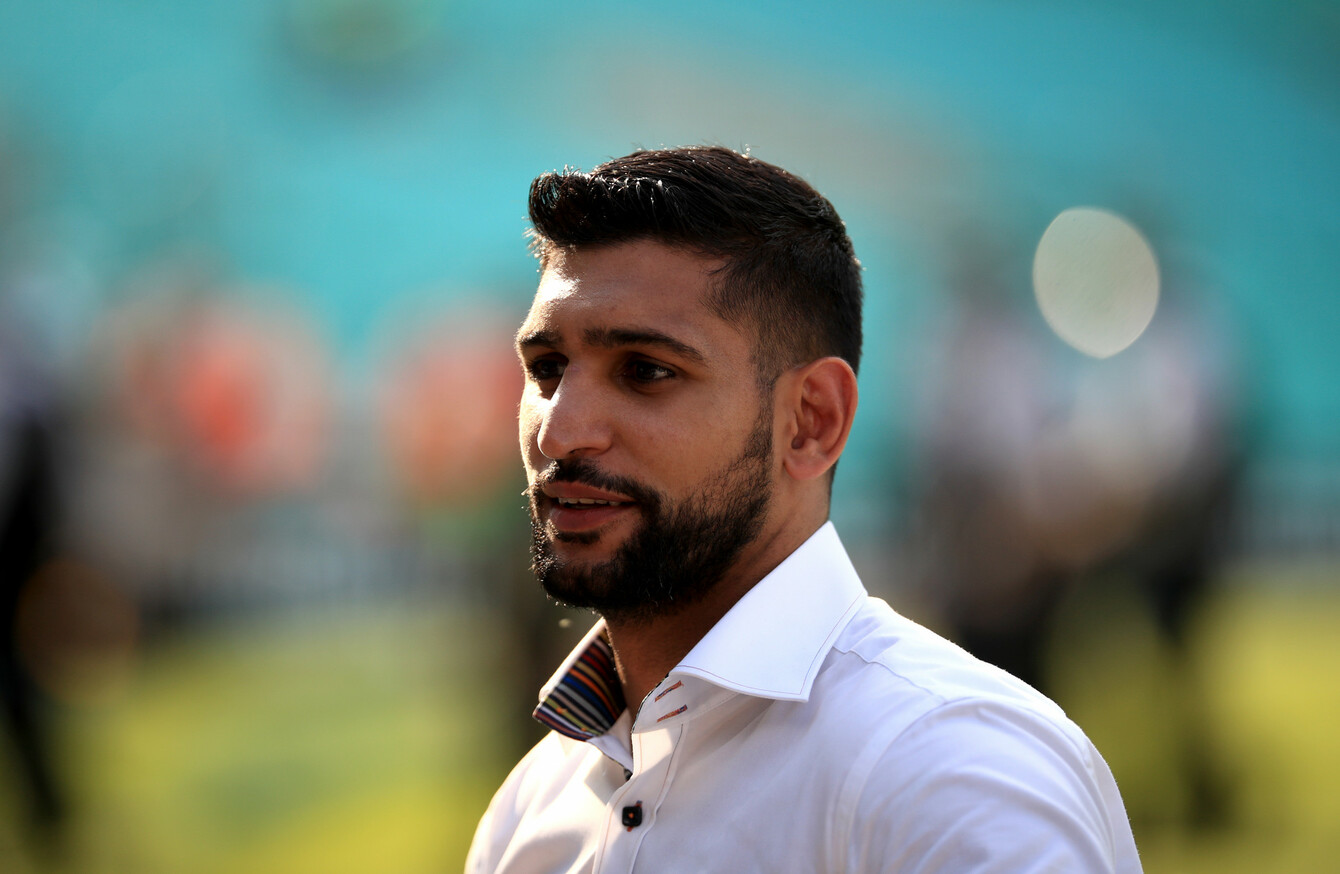 Image: John Walton
Image: John Walton
KELL BROOK WILL have to wait a while longer for a fight with arch nemesis Amir Khan after it was confirmed this week that the latter will head to the jungle to partake in the new season of I'm a Celebrity…Get Me Out of Here!
Former unified light-welterweight world champion Khan, who turns 30 in three weeks' time, hasn't fought since his annihilation at the right hand of Saul 'Canelo' Alvarez in a WBC World middleweight title bout (set at a 155-pound catchweight) just over 18 months ago, and will join 'celebs' such as Jamie Vardy's wife, Rebekah, and Boris Johnson's father, Stanley, in the jungle from next week.
Brook, dethroned as IBF World welterweight champion in a thrilling bout with American sensation Errol Spence Jr back in May, has been on a collision course with Khan for the best part of a decade.
The Sheffield star, a year Khan's senior, admitted to Sky Sports that he'll be glued to the screen when his rival returns to primetime television, joking that Khan had traversed the globe in order to avoid their once-inevitable showdown.
"He's always finding some kind of excuse and now he's traveled to the other side of the world to get away from me," Brook said.
"The next thing he'll be saying is, if Kell comes to the jungle and lasts longer than he does, he'll fight me then!"
"It [I'm a Celeb] is a programme that I do enjoy watching. I'm looking forward to seeing him on the show.
I'll be voting for him to eat some kangaroo testicles, or something like that. I'll make sure that he has to do something for avoiding the fight with me.
Brook added that, in spite of having shared a Sky Sports studio with Khan in the past as well as publicly trading barbs for a number of years, he still hasn't quite gotten to know Khan as a person, explaining that he was looking forward to seeing how Khan would interact with his fellow Celebs.
"Let's see what his personality is like," said the former IBF World welterweight champion. "I'm looking forward to seeing what he's about, if I'm honest with you. But if he gets in there with me, there is only one winner, and that's me."
Despite his recent inactivity and the perception that he has wasted his prime years, Khan is tentatively scheduled to fight three times in 2018, starting with February.
Brook, who shattered an orbital bone for the second successive fight in submitting to Spence – the other one, as opposed to that which was broken by Gennady Golovkin – is eyeing a ring return sometime in the first quarter of next year.
Buy The42's new book, Behind The Lines, here: