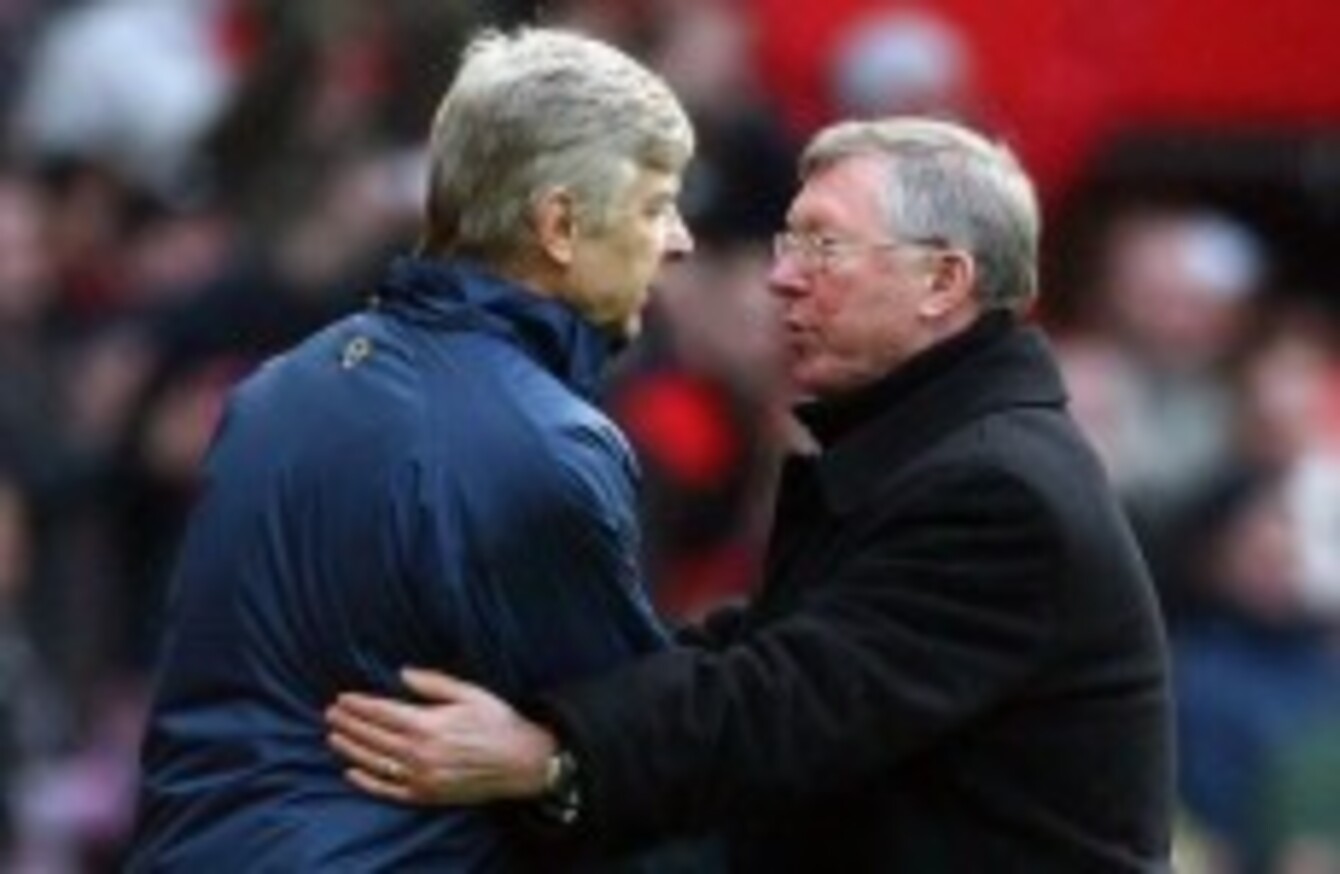 Image: action images
Image: action images
ARSENAL MANAGER Arsene Wenger has lauded Alex Ferguson's achievements in football ahead of his retirement from football.
Ferguson leaves Manchester United after over 26 years in charge and 38 major trophies, including the 2013 Premier League title, his 13th league success.
Wenger has been involved in an intriguing rivalry with the Scot, with both clubs often battling it out for major trophies and the Frenchman heaped praise on the Old Trafford boss.
"I would just like to pay tribute to an unbelievable achievement and a fantastic career," Wenger told the club's official website. "Basically the achievement is immaculate, when you look at the whole structure and consistency of the achievement. It is, of course, something exceptional.
"It is difficult to imagine English football without him, but it's now a reality and a fact. Of course the next manager has to fill in and show he has the dimension to do that. It is a big task for the guy who comes in.
Everton manager David Moyes is the man tasked with replacing Ferguson, and Wenger believes he is walking into a club with solid foundations.
"What you can say still is that Manchester United are commercially and financially one of the strongest two or three clubs in the world, and that is still a good basis to start when you come in because you know the players are there, the team is there, and the potential is there," he added.
"They have developed very well and they are in a very, very strong position to deal with the problem they face. But of course it's a great void to fill for Manchester United, because the charisma and personality disappears suddenly in a club which has been dominated by it for such a long time.
"It's not an easy task to replace a person like that."