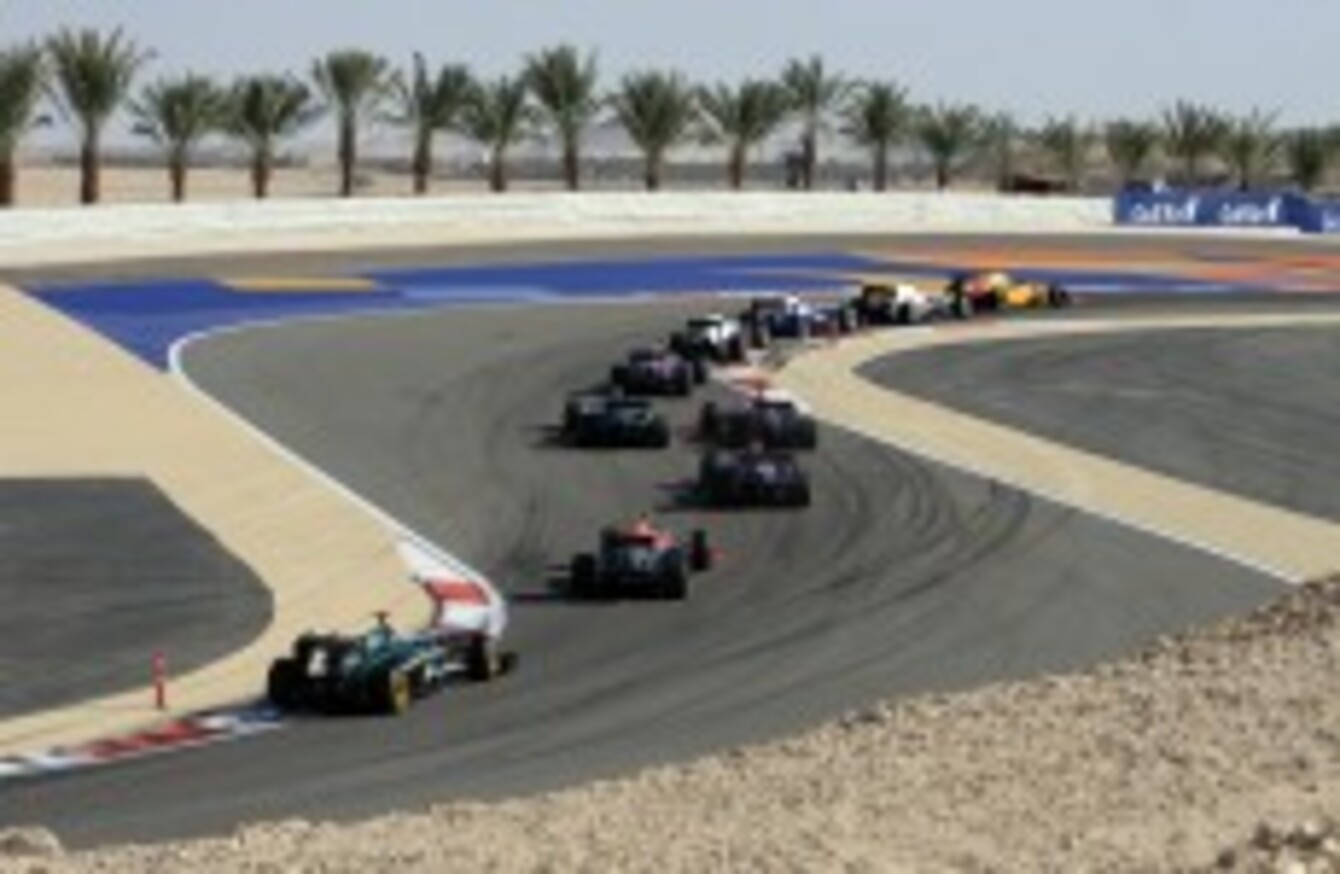 Image: Hasan Jamali/AP/Press Association Images
Image: Hasan Jamali/AP/Press Association Images
FORMULA ONE'S GOVERNING body has confirmed the Bahrain Grand Prix will go ahead as planned on 22 April.
There had been speculation the race would be cancelled due to ongoing civil unrest in the gulf state.
Riots and violence have been continuing since anti-government protests started in the country in February 2011.
Last year's Bahrain Grand Prix was cancelled because of safety concerns and it had been suggested next weekend's race would suffer the same fate.
However the FIA have released a statement saying they are happy with the security measures in place and the race will go ahead as scheduled.
"Away from the public eye, the FIA has received regular security briefings from the most senior diplomatic officials based in the Kingdom, as well as from other independent experts," the statement read.
The statement added the FIA were "satisfied that all the proper security measures are in place for the running of a Formula 1 world championship event."