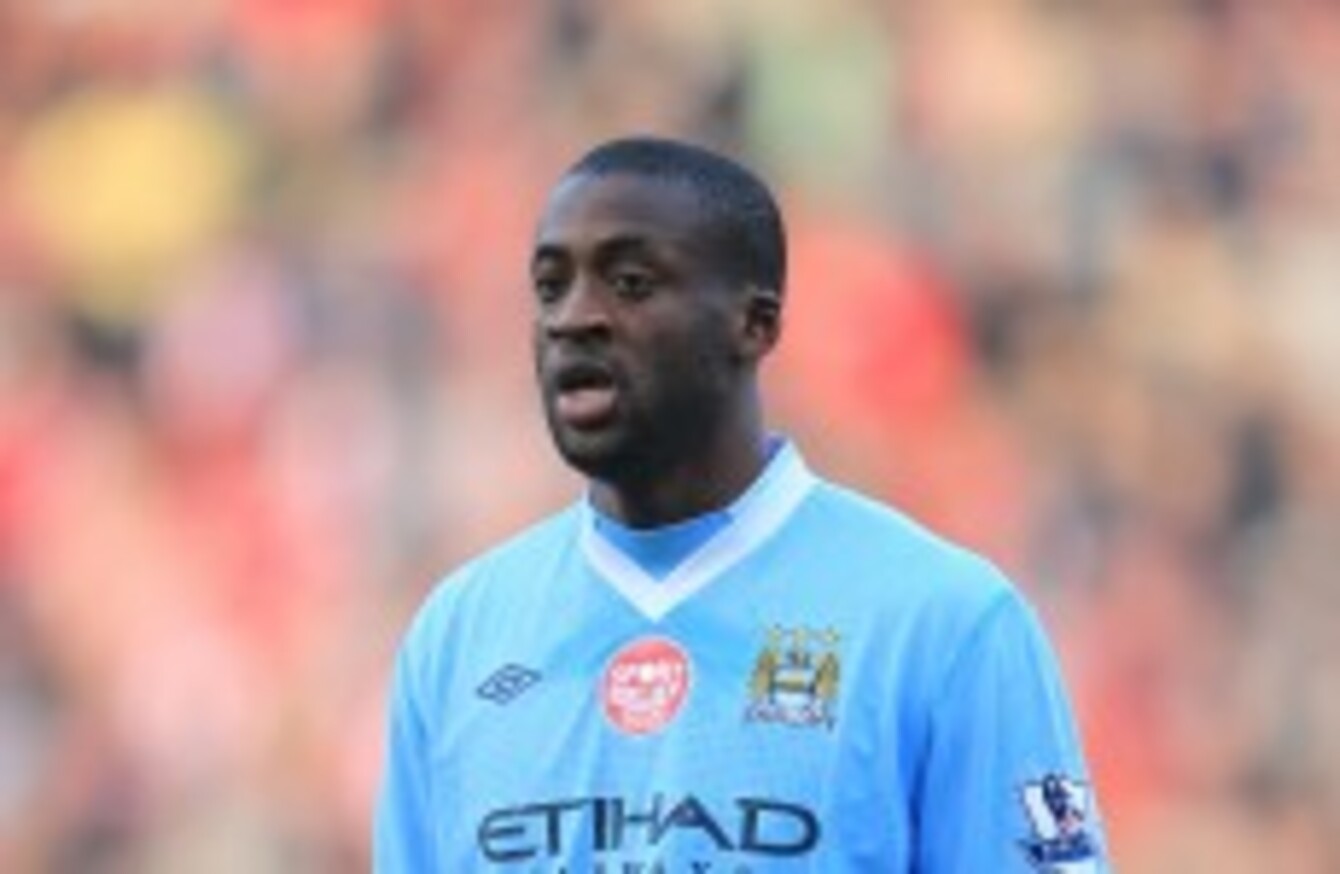 Toure has told his teammates to forget their 6-1 win at Old Trafford earlier in the season.
Toure has told his teammates to forget their 6-1 win at Old Trafford earlier in the season.
YAYA TOURE HAS demanded victory for Manchester City against Manchester United on Monday night.
The Ivorian believes that City have outperformed their neighbours over the campaign and insists any other result will hand the Premier League title to the Red Devils.
He also admitted he expected the title race to be finished by now, after seeing his side lose form in January and March.
"We have more at stake than them; if we don't win this match, we are out of the title race," Toure told Goal.com.
"We have lost too many points in the last few months but now we have a chance and we can't waste it. It's a final for us.
"I don't know how the title race will finish or who will be champions but I haven't changed my mind, we have played a lot better than United this season.
"I didn't expect the derby to be so decisive in the title race. Both us and them could have wrapped it up by now but in the end this will be the decisive match, and that makes things a lot more exciting.
"These last months have been sort of a rollercoaster, we had a big advantage and then we saw ourselves waiting for United to fail. Now we have regained our hope. That's why we can't afford not to win the derby."
Toure does not believe that playing the game at the Etihad Stadium will give City a huge advantage and points to his side's incredible 6-1 victory at Old Trafford earlier this season as proof, while also claiming that Roberto Mancini's squad 'don't care' about that game now.
"We have home-field advantage but in these derbies anything could happen," he said.
"Just remember the 6-1 at Old Trafford this season. We made history there but now they arrive three points ahead.
"The 6-1 was beautiful and we'll never forget it but now we don't care. We only think on winning, whatever it takes, if you ask me, I'd be ecstatic if we won 1-0.

"The key will be at the start of the match. We have to impose ourselves from the first minute and finish our first chance. We can't afford to waste any chances if we want to win this one.
"I think it will be a very open match. We will look to win it but let's see how United decide to approach it.
"I don't know which approach would be better for them. If they are conservative and gift us the control of the ball they are going to struggle in their box, but I'm not convinced they are interested in a box-to-box match."
Toure also dismissed the game being decided solely by the sides' respective top-scorers Sergio Aguero and Wayne Rooney, and pinpointed Carlos Tevez as a key player.
"(Will the game be) a personal duel between Aguero and Rooney? I don't think so," Toure said.

"We don't think on personal battles, we just want to win. On Monday we have to defeat United even if it's a defender who scores the decisive goal.
"I see a very motivated Tevez but it will be Mancini who decides if he plays or not. You don't have to motivate Carlos when he plays against United. It will obviously be a very special match for him."