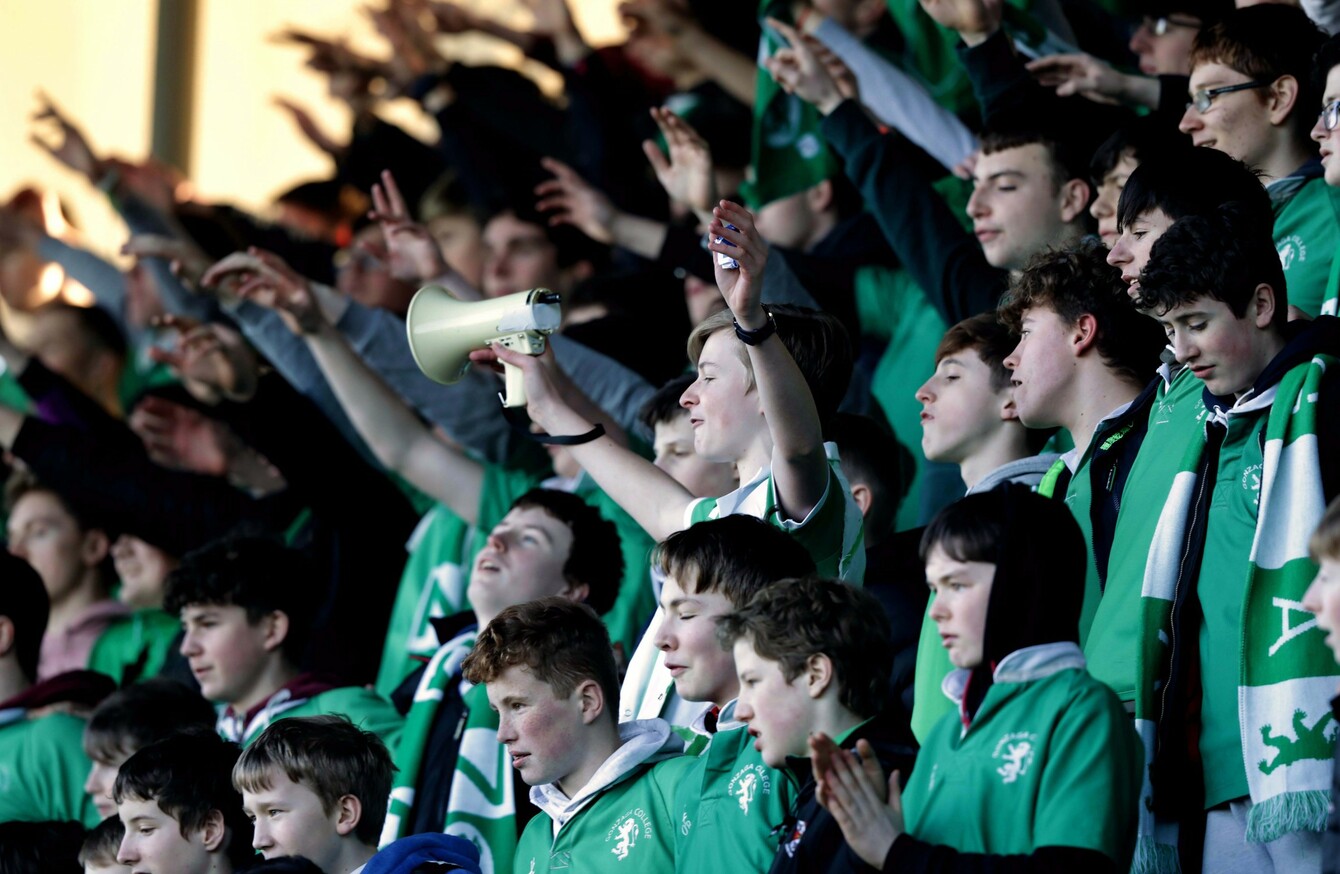 Image: Morgan Treacy/INPHO
Image: Morgan Treacy/INPHO
WE'VE PULLED TOGETHER and gotten through another week. How about a round of applause! Here's some of your finest work of the past seven days.
Biscuits Patinkin laid the pun we ought to have on news that Rassie isn't interesting in taking charge of his home nation.
He's not going Bok".
'It isn't Houdini I am,' said Davy Fitzgerald. If not him, then who? M knows.
Sounds like Yoda-Davy's got the force!"
The Gypsy Warrior knows Katie Taylor won't be on Anthony Joshua's undercard for long.
The sky's the limit, rather than Sky TV being the limit."
News of the Irish rugby team's harrowing eight-minute bus delay in Edinburgh last weekend struck a chord of empathy in all of us, as Johnny A discusses.
When we lost the north eastern counties u-16 final I thought it was cos we were beaten fair and square. But now I do remember the bus driver stopping to get fags. On reflection he cost us that match."
What's better than Tom Brady and the Patriots' huge comeback Super Bowl win? Hearing the players' in-game thoughts just a few days later. Traoloch loves having players mic'd up.
Brilliant addition to sport. Loved the taunting going on during the game between opposing players. Watching Poole and Edelman reviewing the replay on different screens is a classic and hearing what they were saying."
We all have our theories, but Papa O'Driscoll knows who the scapegoat for Ireland's loss to Scotland is.
Personally I blame all the players that don't play for my province."
Irin Flynn has done the analytics and feels the Mayo women need to widen their scoring base to succeed. 
Cora scored 1-11 and still lost!! Dear god what were the other 14 players at?"