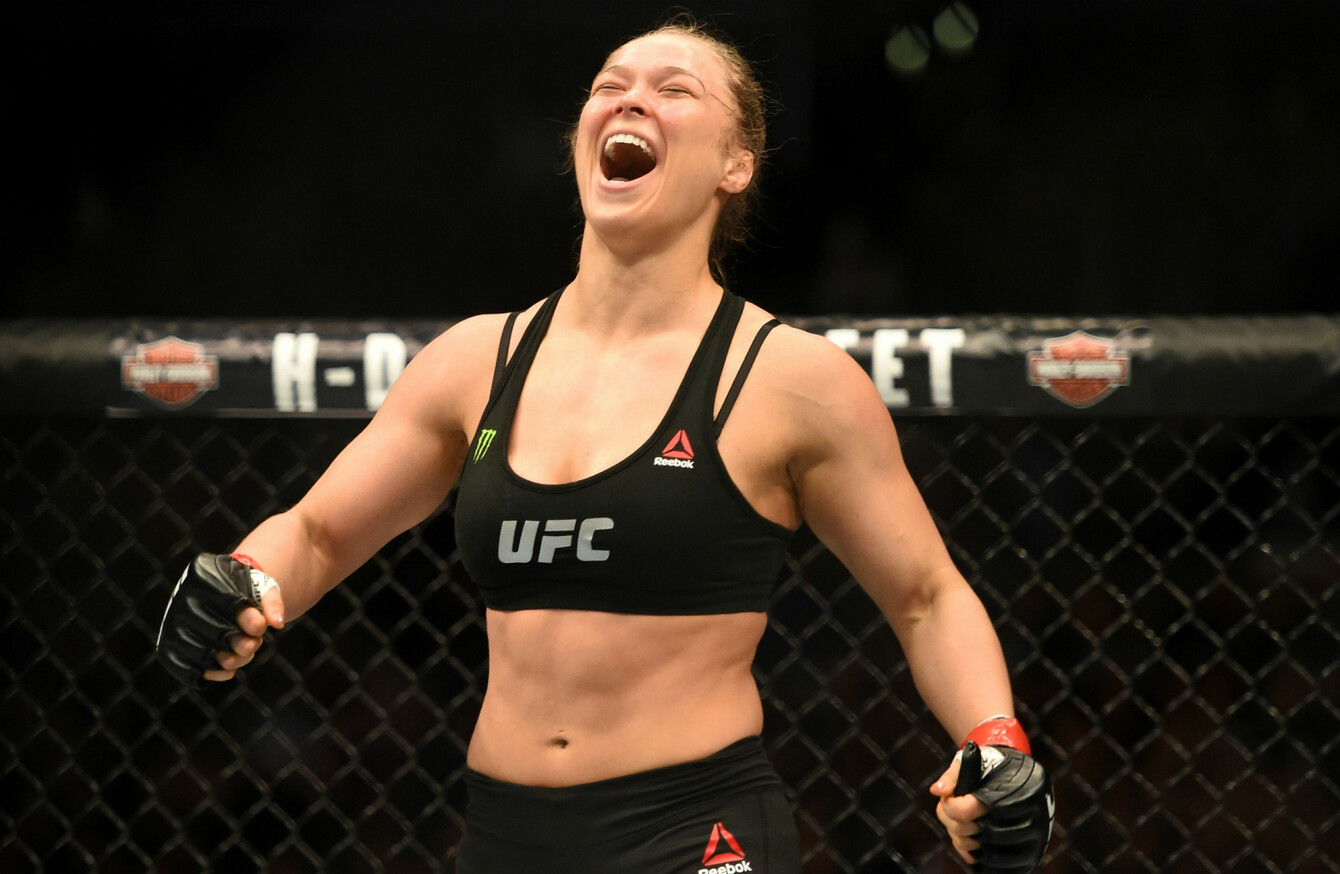 Ronda Rousey
Ronda Rousey
RONDA ROUSEY IS not ready to say "I quit" but she shouldn't return to the octagon, according to UFC president Dana White.
Former bantamweight champion Rousey, who was a judo bronze medallist at the 2008 Olympics in Beijing, helped to raise the profile of the UFC to new levels by starting her MMA career with a 12-0 record.
However, the Californian suffered a brutal knockout defeat to Holly Holm in November 2015 when defending her title, and fared no better in her latest bout when she was beaten in just 48 seconds by current champion Amanda Nunes last December.
Rousey still remains an undoubted draw, but White claims that he has no desire to see her fight again.
"I wouldn't want to see it," he told a media gathering in Las Vegas, as reported by MMAFighting.com. "I don't want that to happen. I care about her. She's got enough money. She's got enough money and all that stuff.
"I don't want to see it happen. It's like with [ex-UFC light heavyweight champion] Chuck Liddell. I was hearing that Chuck was talking about fighting again. I hope that's not true."
White is still in regular correspondence with Rousey, who married UFC heavyweight Travis Browne in August, and says she seems "super happy". And he believes the time is right for 30-year-old Rousey — who has recently landed movie roles in The Expendables 3 and Entourage — to officially call time on her career.
"She's not ready to say, 'I quit,'" White added. "She's not ready to say, 'I'm done,' for whatever reason. She doesn't tick like everyone else ticks. We found that out throughout the years. Whatever reason she has for not retiring, I agree [it can't be fun to keep being drug tested].
"She's got this awesome personal life. She's super happy and why put up with that aggravation anymore? Just announce it and the USADA [drug-testing] stuff stops."