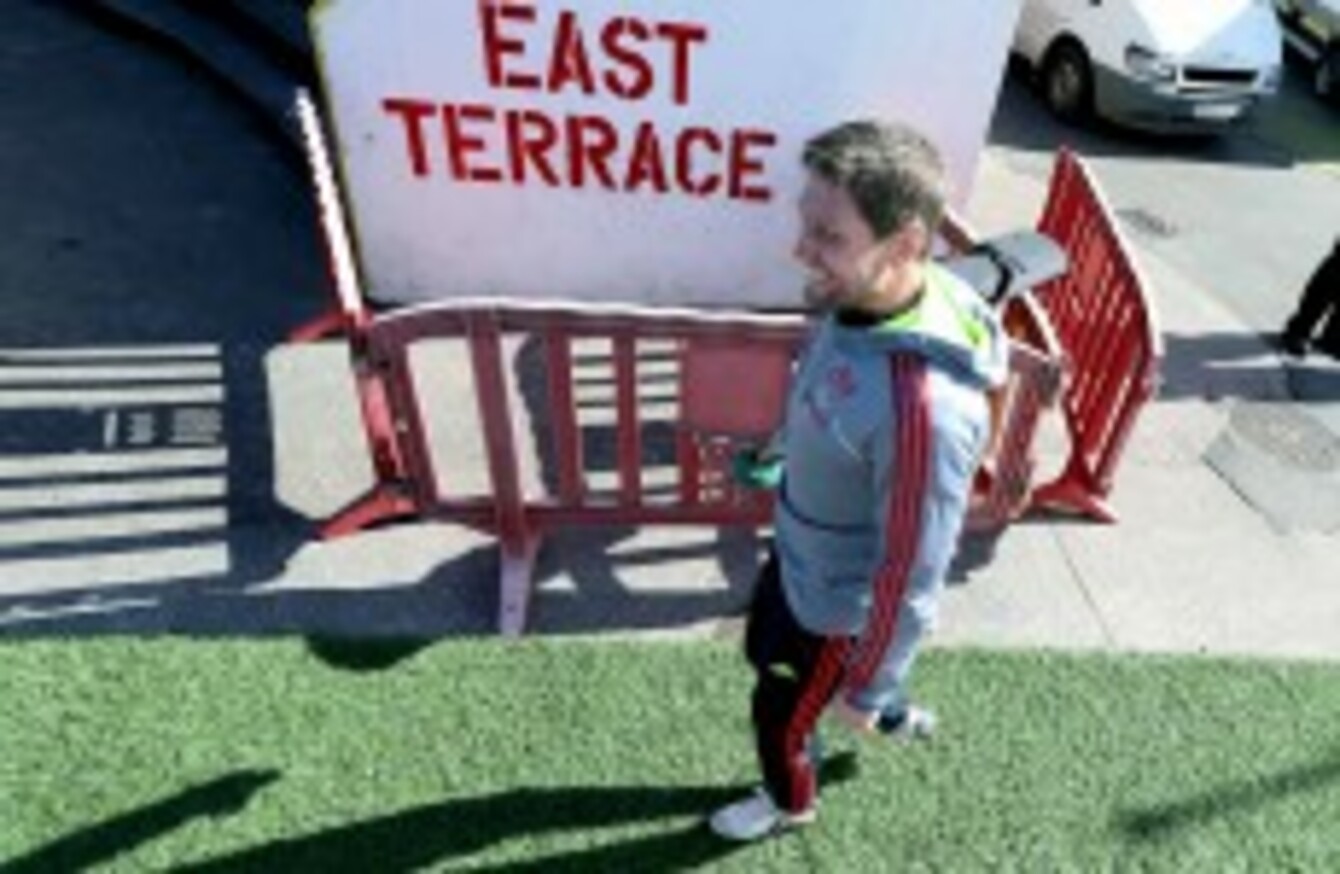 Ronan O'Gara at Musgrave Park today.
Image: INPHO/Morgan Treacy
Ronan O'Gara at Musgrave Park today.
Image: INPHO/Morgan Treacy
THERE AREN'T MANY in Irish rugby who know Ronan O'Gara as well as Declan Kidney.
So the Grand Slam-winning coach won't have expected any sycophancy from his former Ireland and Munster kicker on the week that he vacates the national team job.
The pair soldiered for club and country over the course of more than a decade and a half, until Kidney dropped his fellow Leesider during the recent ill-fated Six Nations campaign.
"I was omitted from the squad a couple of weeks ago and that's really, really disappointing," said O'Gara in Cork today. "And then Deccie got his news yesterday and I'm sure he's hugely disappointed. I know the man really well. He's been there for my whole career so it would be remiss of me not to compliment him on what he's achieved.
"The last few years haven't been great but the Grand Slam has been a masterstroke really. But that's the standard we need to be at and we haven't been contesting Grand Slams the last few years. In this business you get moved on for the next person and that's unfortunately what's happened to Deccie.
"I've had mixed times with him — I've had some great times, I've had some challenging times but I respect the man and that's exactly where I stand on the whole thing."
O'Gara for his part insists that he should have been chosen to play in Murrayfield ahead of Paddy Jackon.
"I thought for the Scotland game I was the better option," he told reporters. "The new boys need to be promoted and that's what I would have backed as well. But I just thought for a crucial away game that you have to win I would've done the job against Scotland and then you can walk off happy into the sunset or whatever but that's just the way it goes. I was gutted at the time, don't get me wrong. But then when you leave Carton House you see it from outside the bubble. And rugby, Irish rugby and Munster rugby is a bubble. So it's good to see it as an individual as opposed to deep inside the camp."
Watch the footage from today's press conference here:

YouTube: RTÉ