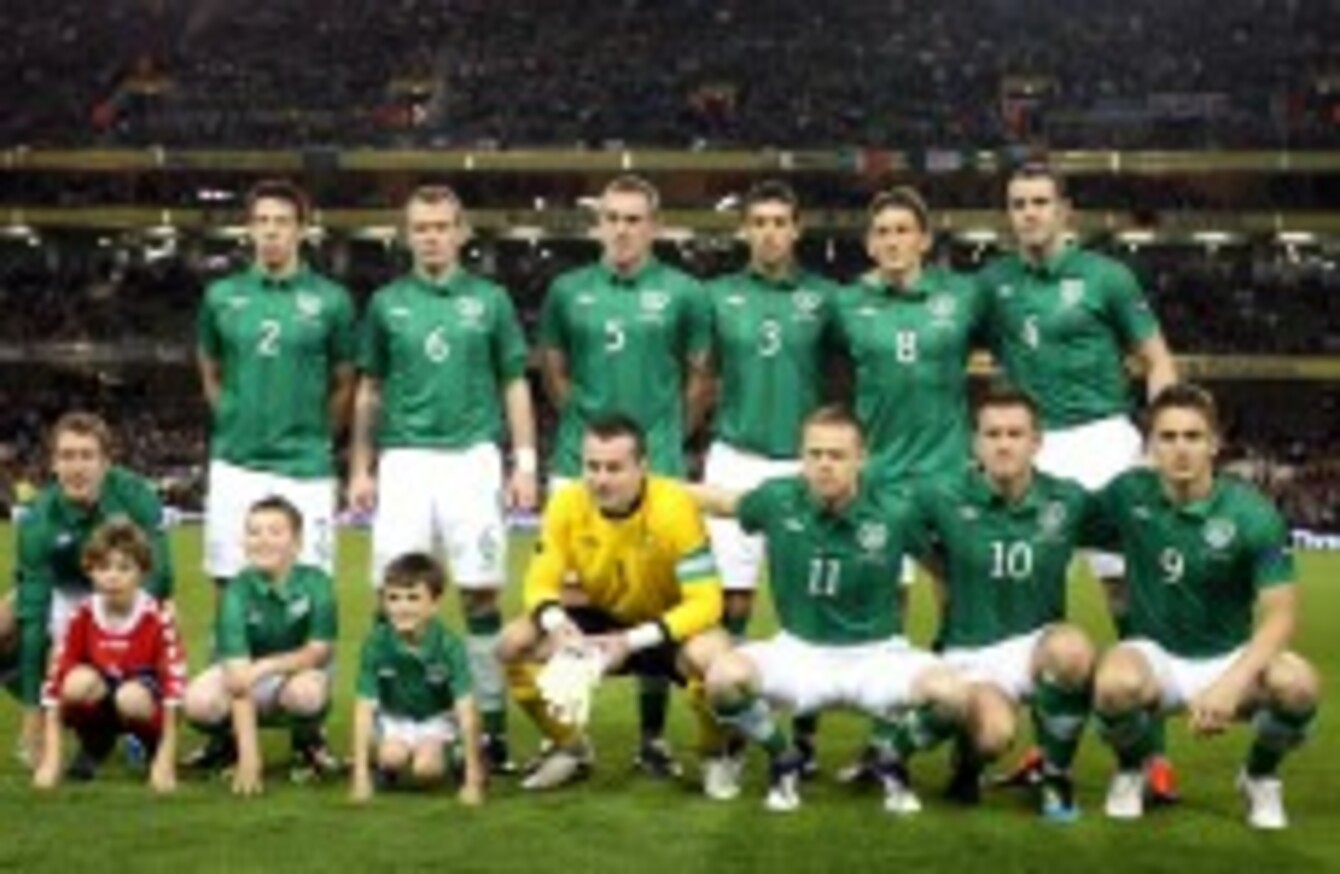 Image: INPHO/Lorraine O'Sullivan
Image: INPHO/Lorraine O'Sullivan
THE FOOTBALL ASSOCIATION in Estonia are trying to get to the bottom of some unusual ticket sales for the home leg of Ireland's Euro 2012 play-off in Tallinn next month.
Tickets for the game on 11 November were sold within 30 minutes when they were put up for sale on Monday.
One Estonian news source reports that one purchaser will return 150 tickets after being tracked down on Facebook.
Another, ERR,  reports that the Estonian football federation 'politely request' another buyer of almost 50 tickets return his batch.
Aivar Pohlak, the association chief, says his organisation is unused to dealing with black market sales due to a lack of capacity crowds for national games.