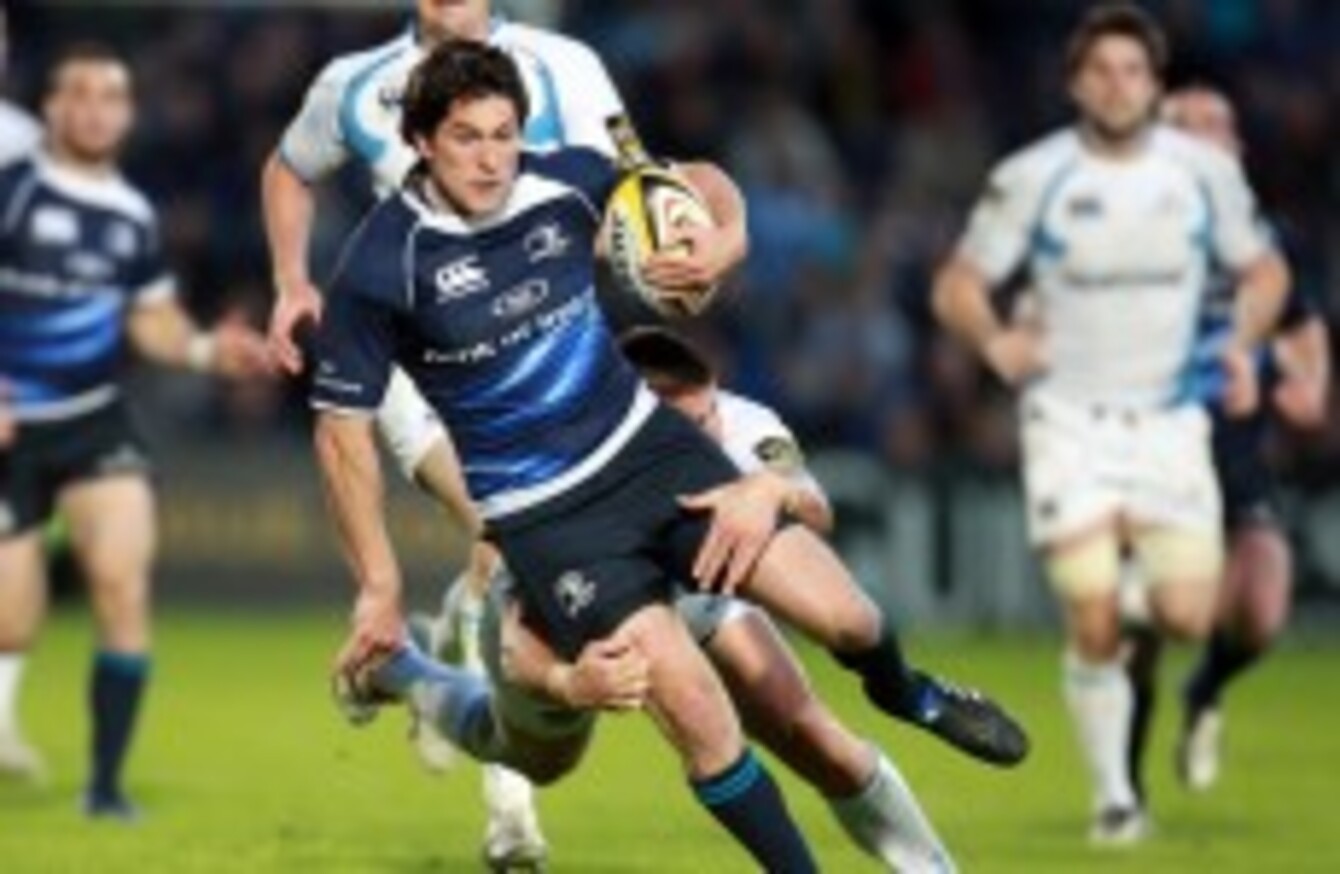 McKinley in action for Leinster during the Magners League in May.
Image: ©INPHO/Dan Sheridan
McKinley in action for Leinster during the Magners League in May.
Image: ©INPHO/Dan Sheridan
LEINSTER STARLET IAN MCKINLEY has been forced to retire from rugby at the age of 21 after an injury caused him to lose the sight in his left eye.
The out-half, who captained the Ireland U20s against Samoa at the 2009 World Cup , suffered a severe facial injury while playing club rugby for UCD against Lansdowne in January of last year.
Incredibly, the youngster recovered from the setback after six months on the sidelines, returning to make four appearances for the province last season.
He had hoped to feature more frequently in coach Joe Schmidt's plans this season, but was told earlier this summer that the retina in his left eye had become detached.
McKinley underwent three operations in an attempt to save his sight but, after the procedures proved to be unsuccessful, was forced to call time on his budding career.
"While I am very upset by this turn of events, now it's about planning the next stage in my life," he said today.
I'm trying to stay positive because there are bigger issues in life that people face everyday and everyone has been so incredibly supportive.
"I thoroughly enjoyed my playing career and I'm deeply appreciative of my team-mates, the coaching and support staff and all of the supporters who provided me with so many wonderful memories."
Schmidt paid tribute to McKinley, describing the Academy graduate as "an inspiration to his team-mates"
"It is always a sad time whenever a player has to call time on his career," Schmidt said, "but it is especially difficult when a player with as bright a future in the game as Ian has to make the decision so prematurely.
The courage and determination that Ian displayed in firstly coming back from the loss of sight and then to force his way back into the team is indicative of both his strength of character and his playing ability.
"I know that Ian will be successful in whatever he decides to do over the next few years and I would like to thank him for his significant contribution to the success of the province over the course of his career."