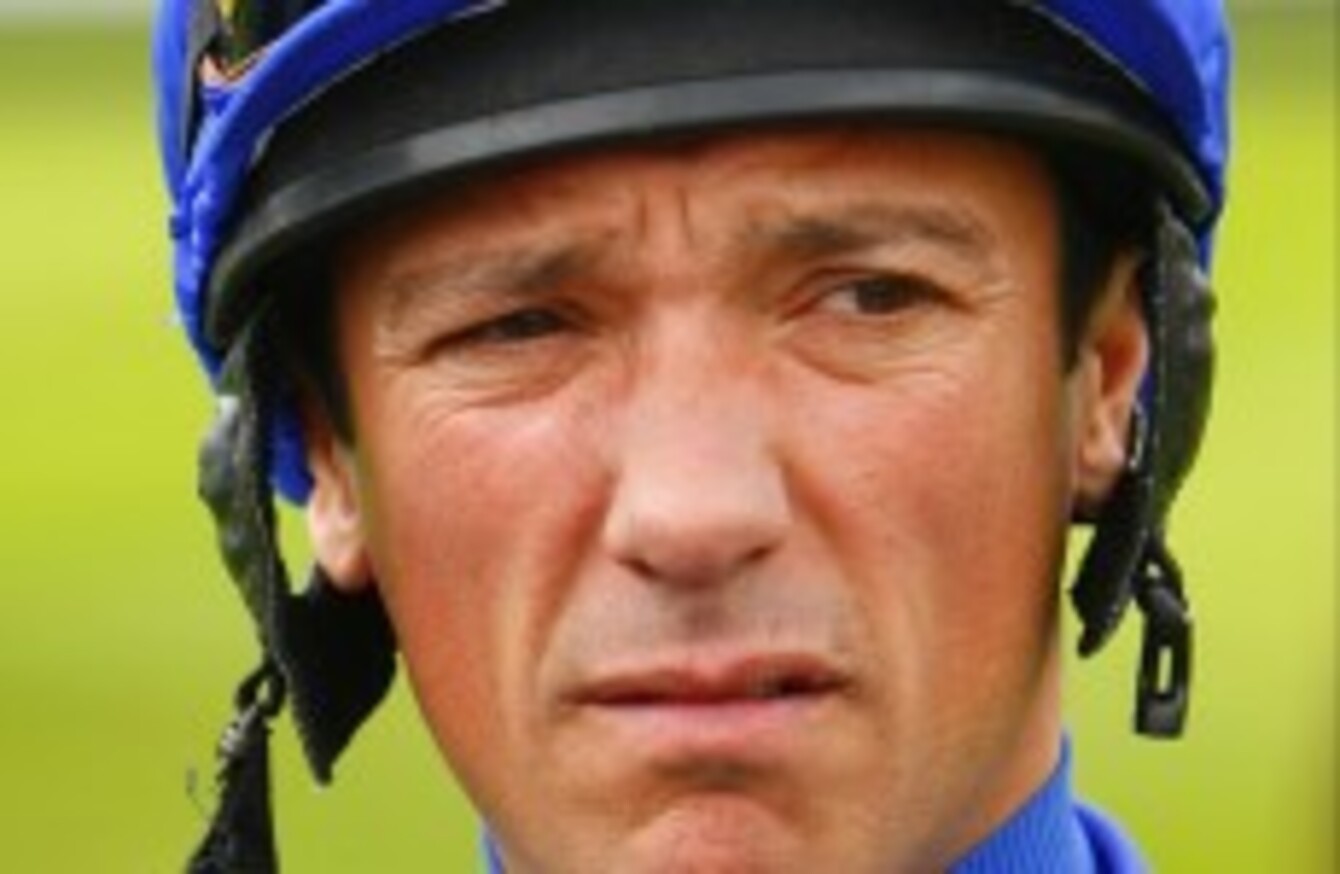 Frankie Dettori: facing questions.
Image: Chris Ison/PA Wire/Press Association Images
Frankie Dettori: facing questions.
Image: Chris Ison/PA Wire/Press Association Images
FRANKIE DETTORI WAS today temporarily banned from riding in France "based on medical grounds" following his positive drugs test, French racing's ruling body announced.
The suspension follows Tuesday's medical commission hearing at France Galop's headquarters in Paris into Dettori's positive test for an as yet unconfirmed banned substance when he was riding at Longchamp on September 16.
Dettori's case is now being reviewed by France Galop's disciplinary stewards who will decide what if any further action to take in early December.
A France Galop statement confirmed: "Following yesterday's examination of the file and after having duly notified the jockey Lanfranco Dettori of its decision, the Medical Committee has temporarily suspended the said jockey from riding in races in France, based on medical grounds."
The stewards' verdict on what if any action to take against the legendary rider will be delivered "within the next fortnight…in accordance with the Rules of Racing," the statement reported.
Dettori had already been tested six times in England this year, but France Galop insisted that, contrary to some reports, he had not been targeted after they had received a tip-off. They said five jockeys were tested at the Prix de l'Arc de Triomphe trials meeting on 16 September, two urine tests and three breath tests.
The 41-year-old Italian, whose lawyer has said that the substance involved was not "performance enhancing", could escape without any further punishment or, if the substance was at the top end of their prohibited list like cocaine, face a maximum six-month worldwide ban.
He did not attend yesterday's hearing, but gave evidence via a conference call. Dettori's brush with the French authorities followed the ending of his 18-year retainer with Sheikh Mohammed's Godolphin operation.
The split means Dettori will be riding as a freelance in 2013. Dettori hit the headlines in 1996 when riding all seven winners on the card at Ascot.
He has won 14 British Classics, including the Epsom Derby on Authorized in 2007, and three Prix de l'Arc de Triomphes, on Lammtarra in 1995, Sakhee in 2001 and Marienbard the following season.