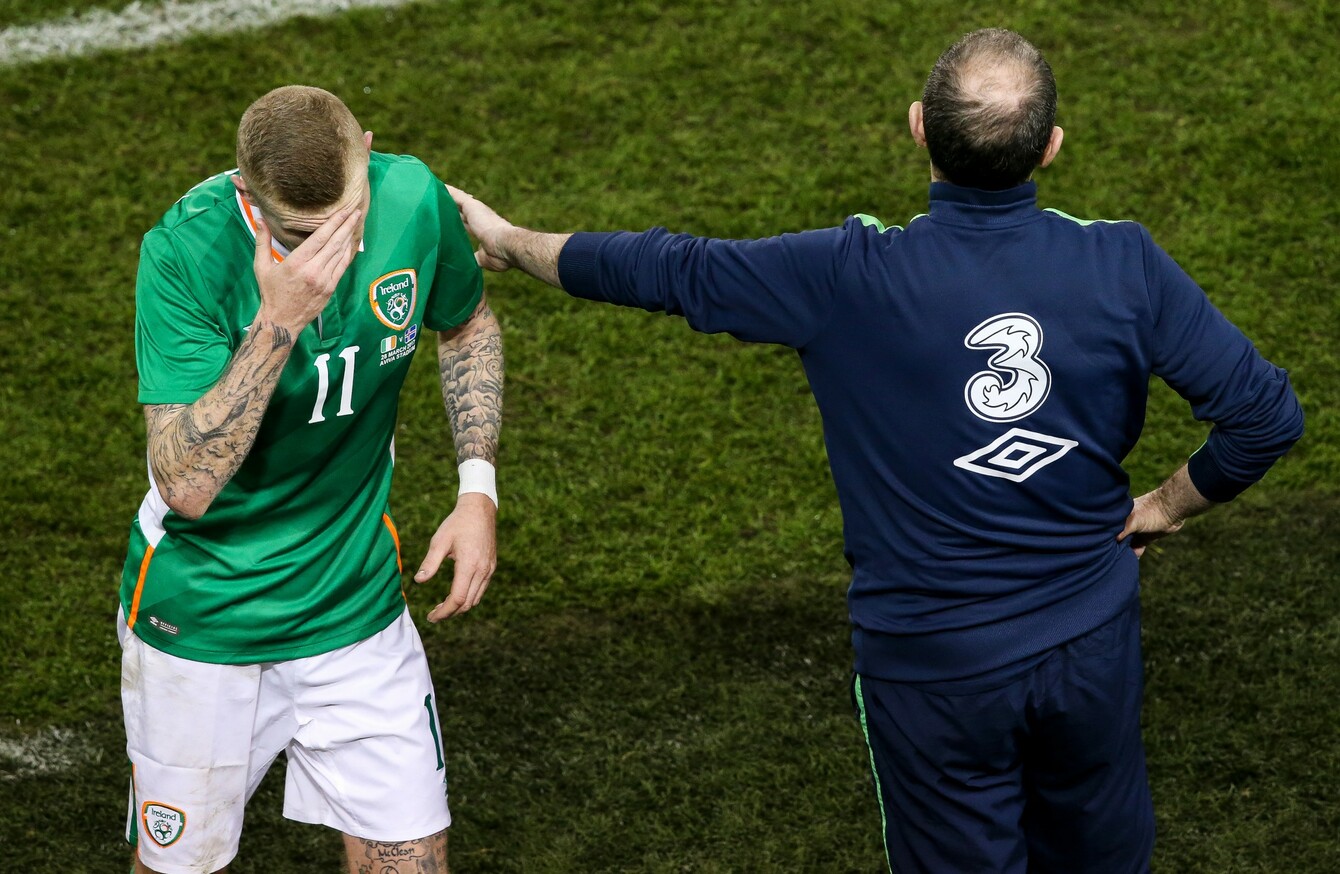 Image: Tommy Dickson/INPHO
Image: Tommy Dickson/INPHO
IRELAND MANAGER Martin O'Neill and key winger James McClean could be facing respective suspensions after their post-match criticism of the referee in the draw with Austria.
Ireland have crunch qualifiers with Georgia, Serbia, Moldova and Wales to come this year.
In a statement  released to The Times Ireland edition yesterday, a Fifa spokesperson wrote: "We can confirm that disciplinary proceedings have been opened for such statements. Be informed that two cases were opened: one against James McClean and another one against the coach Martin O'Neill. Please understand that we can't make any further comments since the matter is ongoing."
O'Neill and McClean have until Friday to respond to the charges.
The West Brom forward labelled David Fernández Borbalán the visitors' 12th man after the 1-1 draw at the Aviva Stadium earlier this month.
"Look, I know in this day and age, the slightest wee thing you say about a referee, you get fined and that," said McClean. "But you watched the game, you tell me.
"They had a 12th man today. That's all I'll say on that. I'm really disappointed. We should have came away from that game with three points but we didn't."
Source: Fitzy ,/YouTube
O'Neill meanwhile was unhappy with the decision to disallow a Shane Duffy effort amongst other instances in the game.