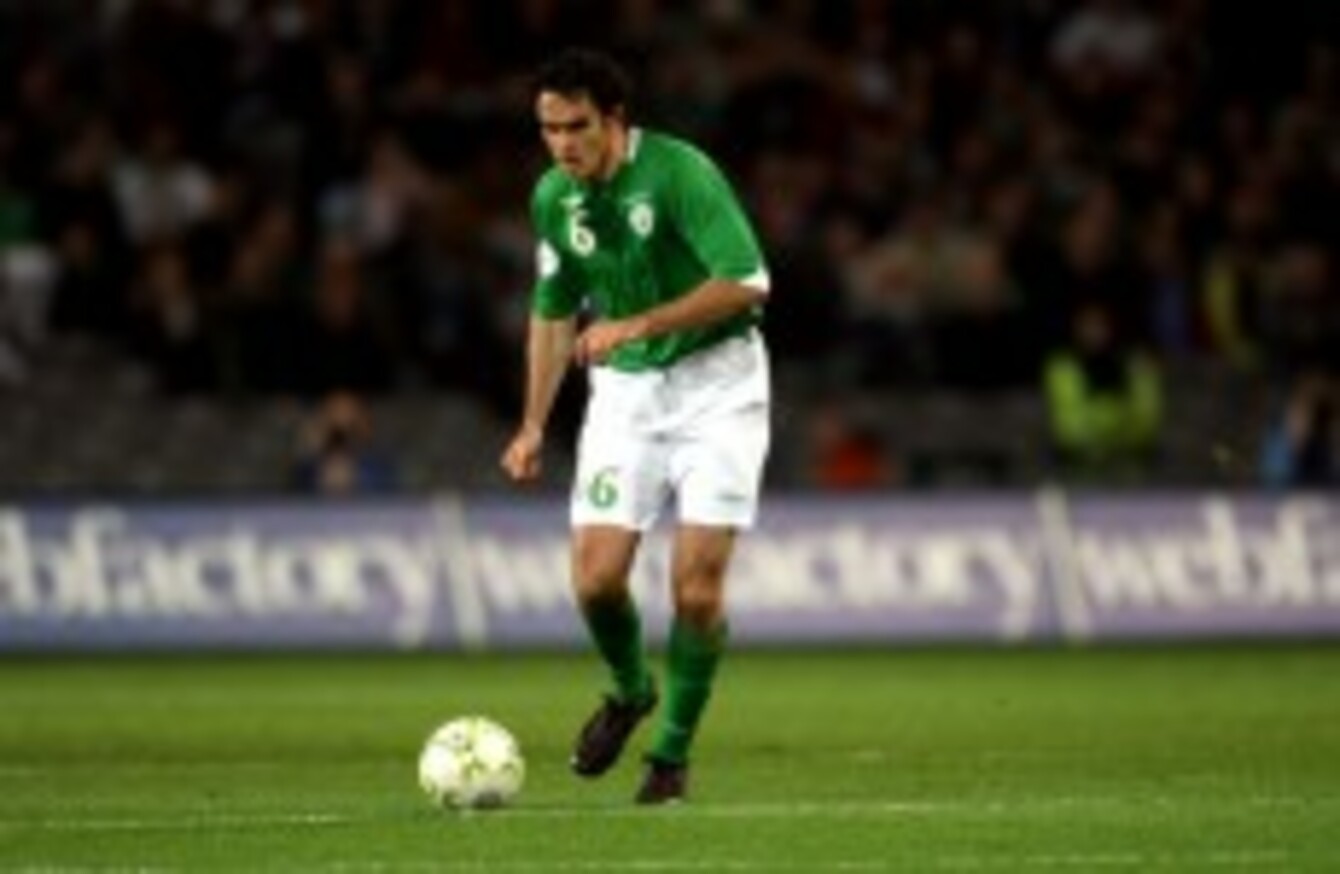 Joey O'Brien in action for Ireland way back in 2007.
Image: INPHO/Donall Farmer
Joey O'Brien in action for Ireland way back in 2007.
Image: INPHO/Donall Farmer
IF THE LAST five years have been a frustrating time at international level for West Ham's Joey O'Brien, he wasn't letting it show at Ireland training in Malahide on Tuesday.
The 27-year old was in good form when he spoke to the press and keen to point out how much he'd enjoyed the first few training sessions with Noel King.
"Yeah, great buzz. To be fair he's a great personality and it comes across to the players in meetings and on the training pitch so we're all looking forward to Friday."
This is in stark contrast to his thoughts on the reign of Giovanni Trapattoni who O'Brien once described as treating him "like a fan in a tracksuit."
"I was injured for a couple of years really and it was then [Trapattoni] came in and he had his players and his ideas of the team so when I came back and was playing, he wasn't really putting me in the squad but, look, that time's gone and there's a new manager now so I'm just looking forward and hoping I can feature in the next two games."
When asked about the quotes that put him out of favour with the previous regime, O'Brien said he'd learned some important lessons about dealing with the media:
"At the time I was speaking to a journalist and I spoke too openly, I learned a real hard lesson. The papers took it and talked about it as if I didn't want to play for Ireland or it didn't mean anything to me playing for Ireland but that's what papers do.
"It hurt me a little bit and then I was injured so I couldn't really put it right but, look, it's gone now, it's in the past and hopefully I can play in the next two games."
So does the former Bolton player feel like he and his team-mates have a point to prove?
"I wasn't involved in the last squad but there's a feeling we can use this game to put [the 6-1 loss] right. You don't go over to get beaten, you go to get a result and hopefully we can.
"The first thing [Noel King] said to us was his aim was to get two results in the next two games and the lads have bought into that. The training's been good, the lads have looked sharp, it's been intense."
And personally, does he feel like he can break into the starting XI?
"I'd love to play against Germany over there, they're a smashing team, it'd be a great occasion.
"Over the last couple of years I've been playing left and right back and I think that's where the manager sees me. There are some smashing players who've already played there but we'll just see what the manager does."
Additional reporting from Niall Kelly.