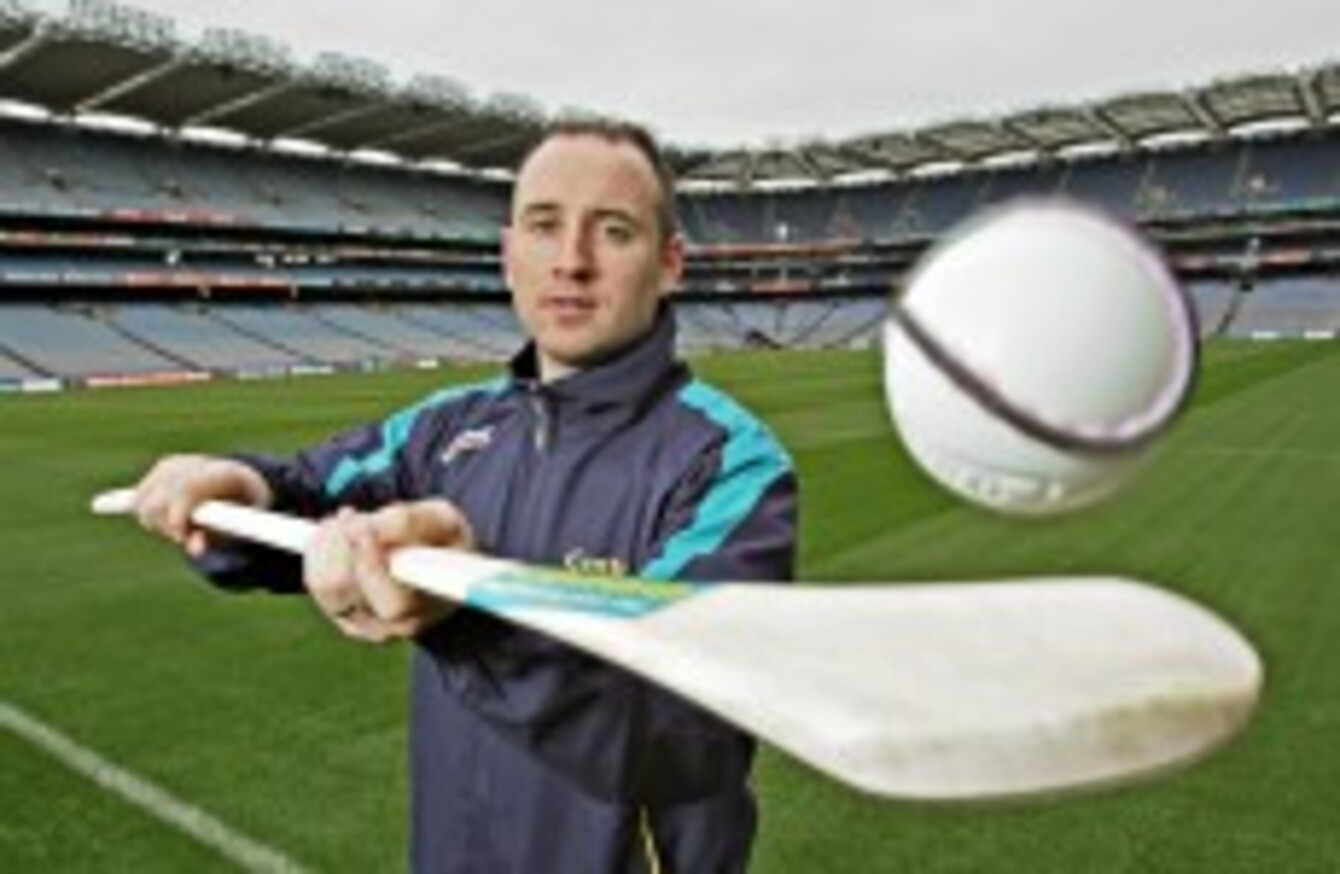 Eoin Kelly: "I think it's well-documented at this stage."
Image: INPHO/Cathal Noonan
Eoin Kelly: "I think it's well-documented at this stage."
Image: INPHO/Cathal Noonan
EOIN KELLY MUST have felt as if he was walking out in front of the firing squad.
Or more precisely, the retiring squad. Because no doubt, Kelly knew that while the real story should have been Tipp's returning confidence despite a shyness in front of goal, he would mainly be asked about the man who razed so many to raise so many green flags: Lar Corbett.
Patiently, the Mullinahone man fielded questions he really didn't have an answer for, always hoping to parry the conversation in another direction.
What's the story with Lar? "I think it's well-documented at this stage," said Kelly. "He has prioritised other things in his life and, at the moment, he's probably not even back with Thurles Sarsfields, his own club, and I don't know if he's even going to play with them.
"For us, if we hear he's playing with Thurles Sarsfields, we might be thinking 'this is good news for us'. But at the moment, he's just taking time out from hurling and that's it.
Are you sure? "As I say to the lads: you have to know Lar's character. He's after making his own decision. I suppose the most disappointed people will be the hurling supporters because what he'd done in the last three years was something lethal."
Did the players try to persuade him? "Not really? We know Lar."
Really? "He's made his decision. He would probably respect it himself if people just left him alone on it. Everyone is on about Tipp but he hasn't done any training with his club yet either so I'd say he's just after walking away from hurling and that's it."
Do you think he'll ever be back? "I could say yeah or – I could say no and next Sunday he might be… you know. At the moment I don't think so. The only good thing that came out of it is that Declan Ryan left the door open. Whether that's next week, or whether that's after the Munster championship, or whenever it is – we'd be hoping, we'd always be hoping. At the moment, we're planning without him."
And so for a moment, Kelly is able to address an issue that he actually will have some control over after returning to training following a hamstring injury: Tipperary's lack of goals. With just two in four league games (and both against Galway), it is quite a drought for a side that hit 14 in three Munster clashes less than a year ago.
"People say 'no goals' but still 31 points against Waterford and 21 points the last day – there's 52 points in two games. To be honest with you, we're happy with the way things are going. We were very disappointed after the first game against Kilkenny but we're after putting a good run of games together and we're looking forward to Sunday."
Eoin Kelly is happy that Declan Ryan has at least left the door open for Lar Corbett to return. Pic: INPHO/Dan Sheridan
After dragging himself out, it is not long before Kelly is pulled back in. It is a subject he has clearly chewed on for some time. "What would happen if Lar had to get a bad injury," he ponders. "I know he hasn't. Conal Keaney, last year three days before they played Limerick. Unlucky, you know."
A mention of Kelly's long-time friend Matthew Macklin gives some respite from the spectre of Corbett. The Mullinahone man played hurling with Mack the Knife at underage level and visited his friend in New York in the lead-up to the world title bout with Sergio Martinez.
"We (he and Corbett) were there three weeks before he was fighting but the only thing you'd see was how focused he was," said Kelly. "He put in a massive performance in his fight but your man was just that bit more experienced and sharper.
Genuine
"He's a genuine fellah, Matthew Macklin. Even when he mentions the hurling and that. He's a fanatic Tipperary hurler, unbelievable. That's all that was bothering him over there: a club county semi-final that he lost with his club Ballingarry. That's all that was bothering him when he was getting ready for a world title fight."
Kelly enjoyed seeing a professional athlete's preparation up close, and in many ways feels that GAA players are now putting in as much effort. "It was probably another one of Lar's reasons," he said, drawn back to the flame. "You know, the training has really stepped up with gym work and diet and that. Training is gone very – it is professional. It has even changed in the last two or three years. You'd see that in the games with the hits going in.
"If someone gets a hit in like Michael Fennelly did in the All-Ireland final last year, everyone says he laid down a marker for the game. If you don't match that physicality with hurling, you're at nothing. A lot of teams now are getting up to matching the hurling with their physicality."
But can physical training go up another level? "Sure if it does, there'll be robots playing."
When a game is decided by fine margins, Kelly feels that too often those off the field look for an in-a-nutshell explanation. "How many pundits and journalists are focusing on the first couple of minutes where they want to see lads eyes popping out? 'Jesus, they're were the hungrier team.' What's the easy thing after a game if you lose by a point? Oh the other team was hungrier.
"That's all you hear: the other team were hungrier, they were hungrier. Kilkenny were hungrier in last year's All-Ireland final because they were beaten the year before."
"We couldn't get onto it because Kilkenny were just so… they were out of the blocks first and they were physical in their hits and that. That's what you're gearing yourself towards. That's the way the league is gone this year: there's serious hits in the league. You'd know after 10 minutes how the game is going, you'd have a fair idea."
As for 2012, nothing is decided and anything could yet happen. Tipperary can still win the league but will first need to overcome Cork at home on Sunday. It has been a year of change for the Premier thus far and plenty of new faces have come in during the league, but still Kelly can't help but refer to that familiar one.
"Even with Lar not being around, it gives someone else a chance to get back in there. We've used I'd say a good 28 or 29 players in the league and we're happy with our squad."
All the pity for Kelly, questions about who's not in it won't end anytime soon.
Eoin Kelly was speaking at the launch of Centra's 'Brighten Up Your Day' Community Event.