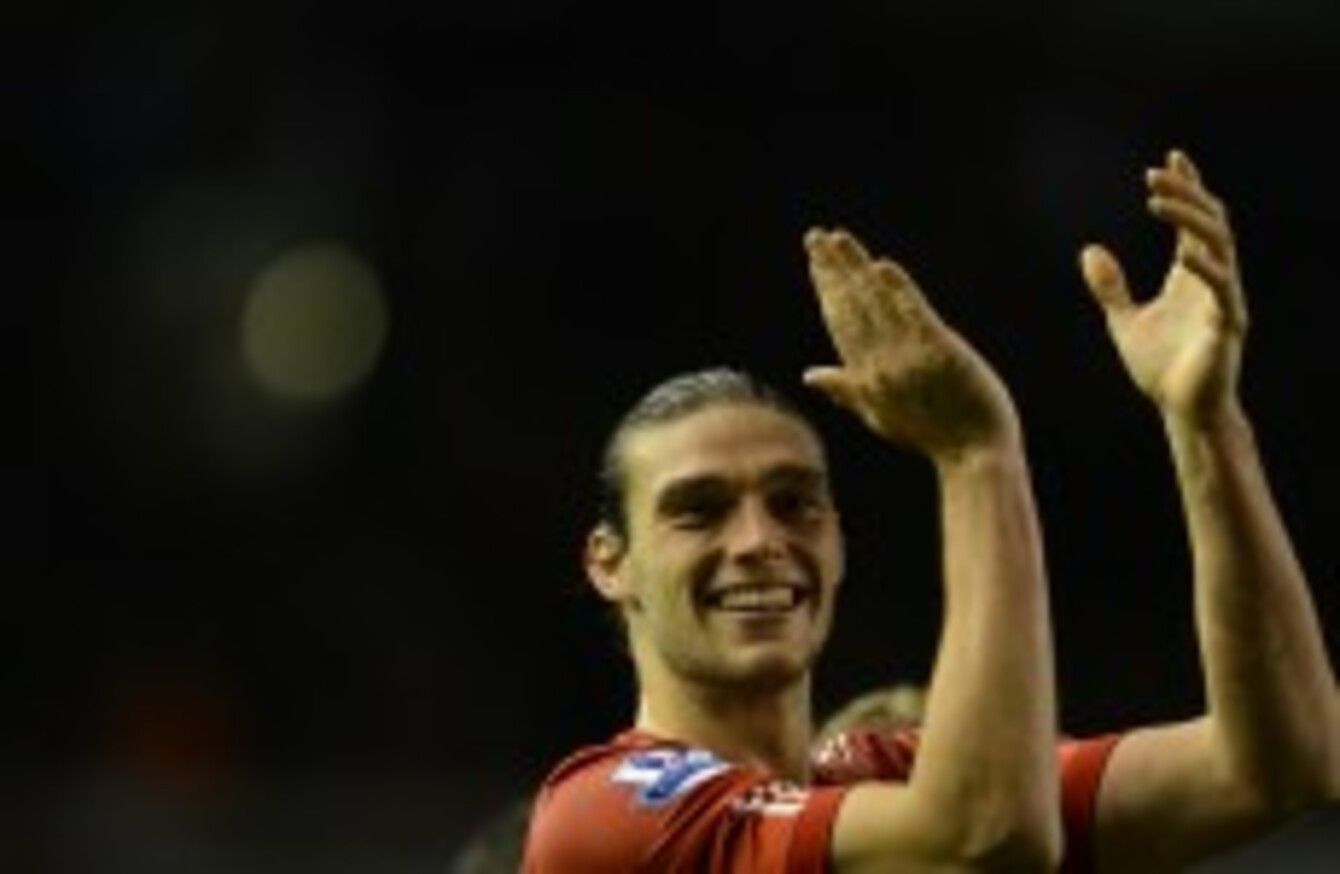 Liverpool's Andy Carroll applauds supporters after his team's 4-1 wi over Chelsea
Image: JON SUPER/AP/Press Association Images
Liverpool's Andy Carroll applauds supporters after his team's 4-1 wi over Chelsea
Image: JON SUPER/AP/Press Association Images
LIVERPOOL MANAGER Kenny Dalglish hailed Andy Carroll as 'unplayable' and praised the club's fans after the Reds beat Chelsea 4-1 at Anfield.
Dalglish's side responded to Saturday's FA Cup final defeat to the Blues with an emphatic victory in last night's Premier League clash, with the Scot appearing emotional as he saluted the Kop in a lap of honour after full-time.
"The way the fans stayed behind at the end, I'm not sure there's any other set of fans that would have stood there and shown an appreciation like that," Dalglish told reporters after the game.
"The result was thoroughly deserved and the supporters can go home for the last time this season with smiles on their faces. It was an excellent performance. It's been seen a few times here this season but the result hasn't been as pleasing as that."
The result leaves Liverpool with a chance of overhauling seventh-placed rivals Everton on the final day of the season and Dalglish singled out a number of performances from his players, including that of man-of-the-match Carroll.
"The two boys in midfield (Jordan Henderson and Jonjo Shelvey) were great, big Andy (Carroll) was unplayable and Luis (Suarez) was fantastic.  The old boy at the back (Jamie Carragher) didn't do too badly either but everybody played their part."
Chelsea manager Roberto Di Matteo praised the performance of Dalglish's 'inspired' side, saying the Reds were worthy winners. The loss on Merseyside left Chelsea needing a win in their upcoming Champions League final against Bayern Munich in order to qualify for Europe's premier club competition next season.
"I thought Liverpool were the better side tonight," Di Matteo told reporters. "They were inspired and scored goals at the right time as well. They were better than us tonight and we need to give credit to them.
"I thought we would have a better chance with a fresh and energetic team. We have been using the strength in the squad to be here. We've played with these players all season and they carried us this far. There was still a chance of fourth spot before tonight.
"We've tried very hard. We've pushed in every game but Liverpool were better than us today."
Chelsea still had a chance of finishing fourth prior to the match but Di Matteo felt that all 37 league games so far should be judged when assessing where the Blues came up short.
"We lost many points during the whole season, you can't just look at today," the Italian said. "We have to be objective and consider that we've played 37 Premier League games. I don't think it's the points dropped today that made the difference."