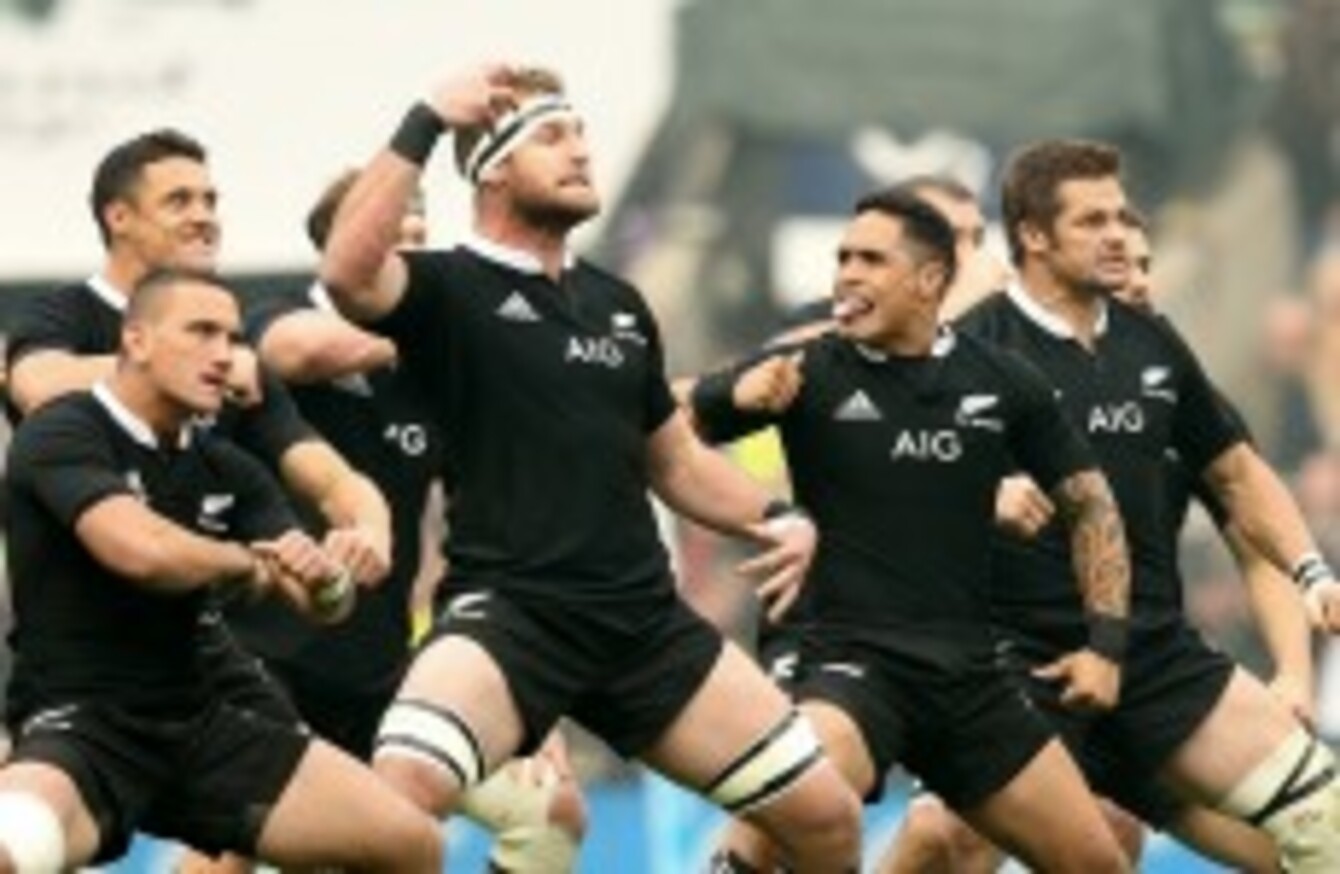 Image: ©INPHO/James Crombie
Image: ©INPHO/James Crombie
FOR THE BIGGEST baddest most skillful number eight on the planet, Kieran Read is surprisingly devoid of hubris.
On the field, he'll lumber and swagger around making telling interventions of the simplest and most outrageous kind as a matter of routine.
In a boardroom of the Castleknock Hotel, he's a pussycat.
A nervous smile, soft and politely spoken; his father thousands of miles away is still an important compass. Just as well it all melds together with this focused All Black ethos.
"My dad e-mailed me and said 'you're only as good as your last effort'. So pretty much that's my focus to make sure I get out there and do my job and make sure this is the one people remember. Instead of the one last year which we didn't get right."
Given that the younger Read man (with the exception of a yellow card) was the instigator of last week's win over England in Twickenham – with a first half try and offload assist to give the tourists a lead to help them banish the pain of the 2012 season finale – it's a fair assumption that the older Read was pointing the focus at Ireland rather than the last win on in the record book.
"I guess it was a bit tougher over [last] summer," he says of his time off after last year's slump in London. "As soon as you get home that's what people are talking about and it's clear what people expect back home."
Expectation is something New Zealand have apparently managed with ease this season. Indeed, as the winners of one of the greatest games of all time and their teetering on the brink of the All Blacks' first ever unbeaten season, they've almost completely surpassed them.
On their coat-tails (at least according to the number eight) Read has made himself a shoe-in for this year's IRB Player of  the Year.
"Look, I've enjoyed the year," he says as if almost wishing he could deny the charge.

Read with lock Luke Romano in Castleknock today. ©INPHO/Morgan Treacy
"I think I'm playing some of my best rugby, certainly, but it's the way the team is adapting and able to showcase what I can do. The coaches have been great in letting me get out there and do that. I've enjoyed the season and certainly feel like I'm playing at quite a high level at the moment."
Records are made to be broken and the two elephants surrounding this Sunday's fixture at the Aviva are New Zealand's potential 14/14 year and Ireland's historical inability to beat the famed men from the land of the long white cloud. Read is well aware of the latter, but it's not really worth thinking about the turn of events that needs to happen for Ireland to win.
Summer holidays
As for achieving that 100% record: "I think it'd be a massive achievement," says Read.
"There are challenges, definitely. It's nice thinking of home and summer and that. So it's about pushing all that aside and making sure we go to work, work hard and do what's needed and get your preparation right.
"You know that you can slip up. Teams have slipped up in the past."
Just not this team.