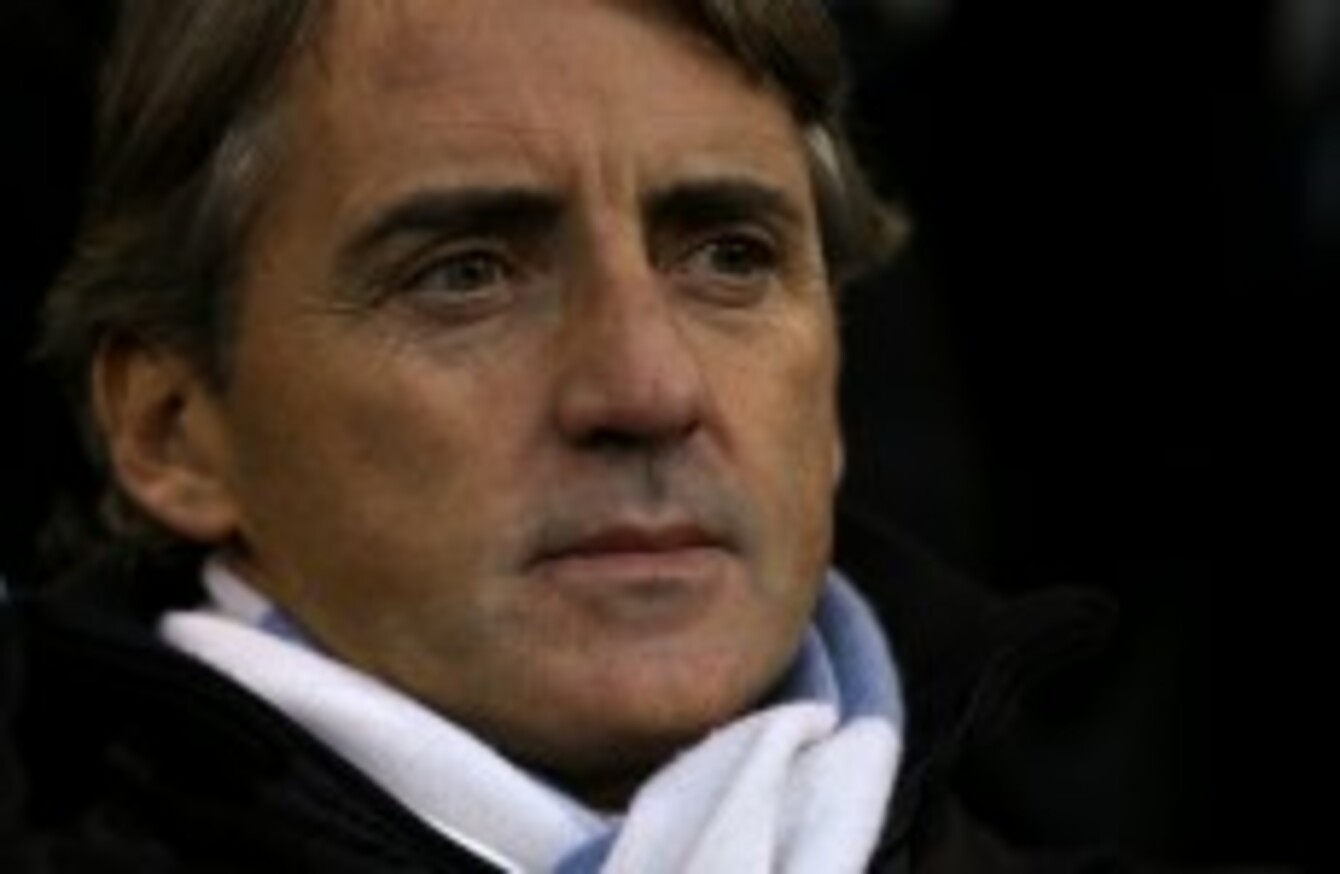 Image: John Walton/EMPICS Sport
Image: John Walton/EMPICS Sport
NO PREMIER LEAGUE manager is ever entirely satisfied with his club's Christmas fixture list and this year it was the turn of Manchester City boss Roberto Mancini to feel hard done by.
Having seen his side held to a 0-0 draw at West Brom on Monday, the Italian's squad is now level on 45 points with local rivals Manchester United. However, they face Sunderland and Liverpool in quick succession over the coming days and Mancini isn't happy that the Reds have an extra 48 hours rest before the two clubs clash in a vital league fixture next Tuesday.
"I am disappointed only because we play 1 January and 3 January and Liverpool play 30 December and then 3 January against us," he explained to reporters (See The Guardian).
"I know it's for TV,"

he added (See The Sun)

, "but having to play twice in two days when others play every three days is not correct. To play twice in 48 hours will make a difference. But we just have to keep our concentration – we know January is important."
Mancini also predicted that United would go top of the Premier League standings after their next game – a fixture at home to struggling Blackburn Rovers.
He concluded: "I think United will win (their) next game and it's more difficult for us against Sunderland away and then within 48 hours again. But I'm confident we can do a good job by the end."
United boss Alex Ferguson, for his part, was delighted with his side's latest 5-0 league ictory and content that his much-criticised outfit are starting to hit form at the right time.
"The goals are coming at the right time of the season," he told the BBC. "They are coming approaching New Year's Day. We know that if we get to that position at the top – along with City if needs be – then we have a chance."
The Scot will, however, likely be without the services of Jonny Evans for at least two weeks after the defender suffered a calf injury during the game against Wigan.