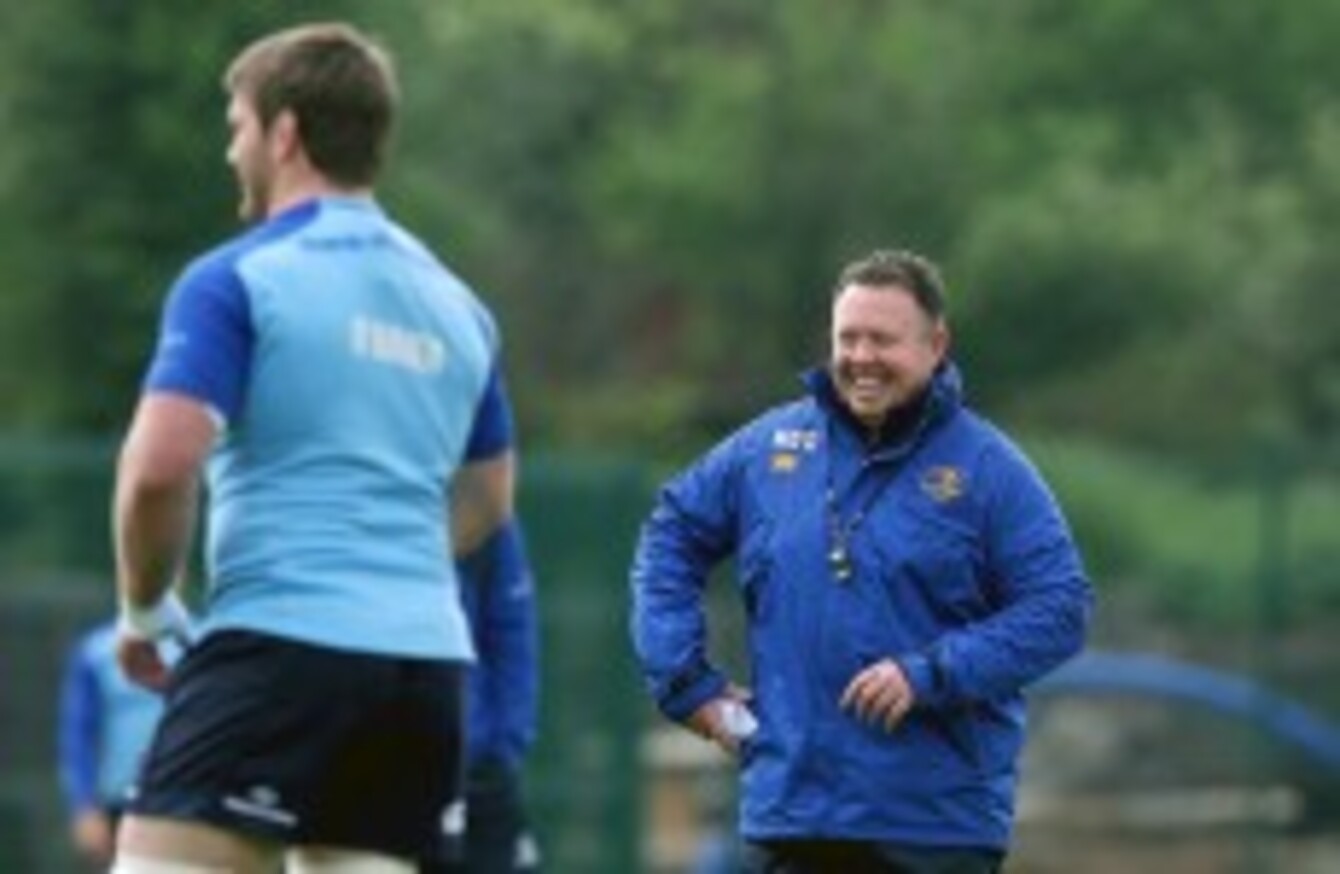 O'Connor is delighted to have Sean O'Brien back to full fitness.
Image: Donall Farmer/INPHO
O'Connor is delighted to have Sean O'Brien back to full fitness.
Image: Donall Farmer/INPHO
THE LATEST CHAPTER of the ever-growing rivalry between Leinster and Ulster will be written at the RDS tomorrow evening [KO 7.00pm], with both sides coming into this meeting with points to prove.
Beaten by Leinster in 2011's Pro12 semi-finals, 2012's Heineken Cup final, and 2013's Pro12 final, the northern province have built up more than enough recent memories of play-off disappointment to have the whiff of revenge in their nostrils.
Leinster head coach Matt O'Connor acknowledges that mindset is unlikely to be an issue for the Ulstermen.
"They will approach this as they have to; it's sudden death rugby. Their seasons have been finished by Leinster the last few years, so that will add motivation for them. The focus for us is making sure we look after what we need to look after.
They will bring an edge with them off the back of those results, but we need to make sure we manage the emotion of the occasion and deliver on what we need to deliver."
That the two provinces met as recently as the start of this month adds another dimension to this weekend's game, particularly as Ulster came so close to winning despite a red card for prop Tom Court.
Leinster were 22-20 victors at Ravenhill, when O'Connor felt his side performed well "for large parts" of the game, even if there was "some good learning" to be taken from the narrow success.
Not that such intense familiarity will spark a change of tactics for Leinster tomorrow.
"Everybody knows each other pretty well off the back of the games over the last little period of time, and off the back of the Irish environment. That familiarity means you've got to be a little bit better.
They know what we're going to do, we know what they're going to do. It's probably more about making sure that you do those things as well as you can, as opposed to pulling rabbits out of hats."
O'Connor expects Ulster to name Ruan Pienaar and Rory Best in their starting XV at lunchtime today – "tremendous leaders and world-class players" – but is relieved to have his own recent injury returnee available.
The "mad" Sean O'Brien is built for these occasions, according to the Australian.
"It's great for the squad. He brings a pretty unique energy to the training environment and to have him involved last week, and be a little bit closer to being back to his best this week is huge for the group."
Despite securing a home semi-final by finishing first in the league, O'Connor has yet to convince some Leinster supporters of his true worth. Replacing Joe Schmidt was always going to be a thankless task, and next season is certain to provide a more rounded picture of O'Connor's success in doing so.
Did he put trophy pressure on himself at the outset of this maiden season?
You've got to put yourself in a position. That's what we've thankfully done over the last 22 weeks, is try and get that level of consistency in our performances that means you're going to win games.
"If you win games, then you're going to give yourself the best chance. You get through that period and you're looking at home semis and home finals. We've achieved that, we've ticked that off, we've parked that.
"It's about 80 minutes against Ulster. It's not about winning things, it's about winning a home semi-final at the RDS in front of your home fans. The sole focus is on getting the result on Saturday."