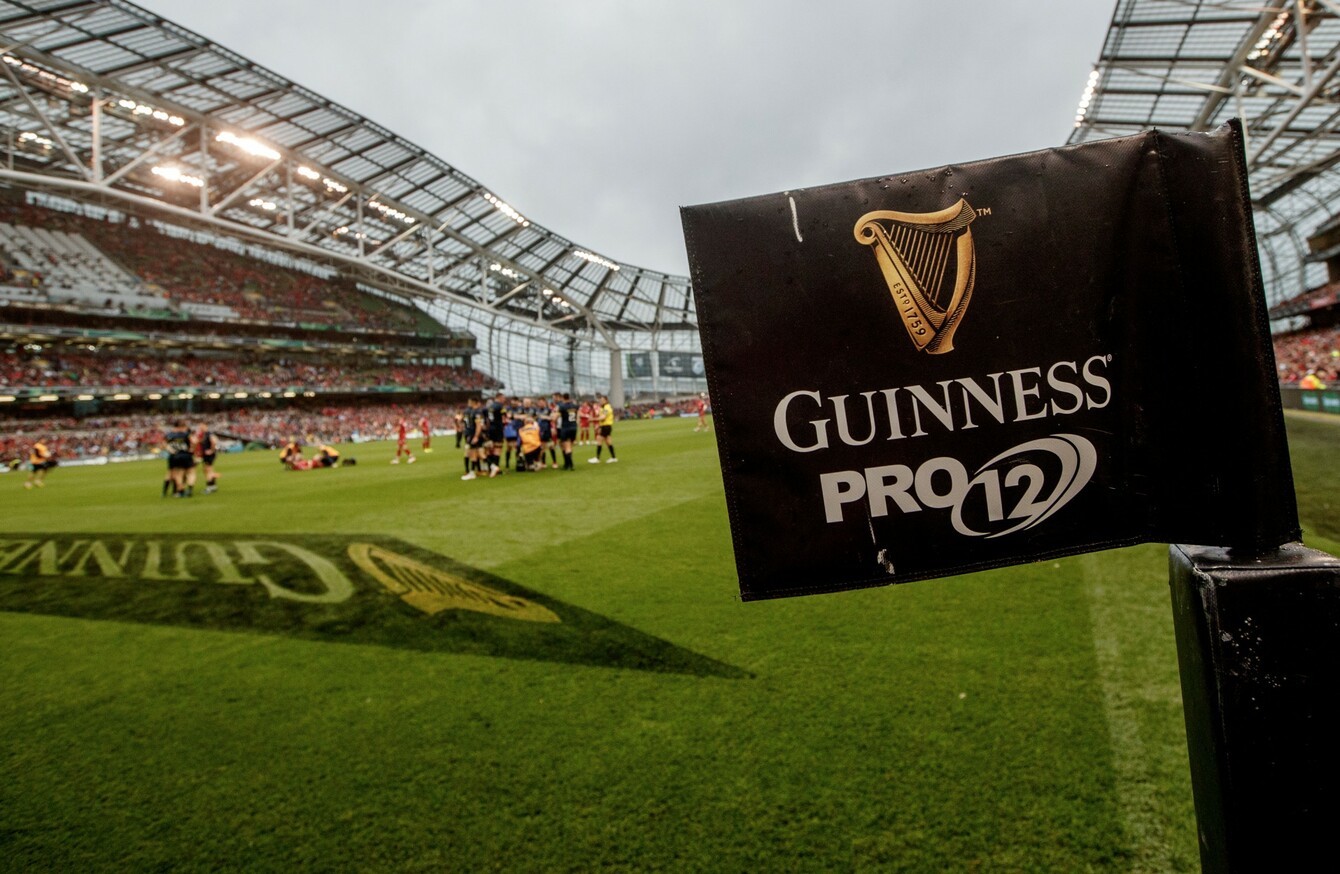 Image: James Crombie/INPHO
Image: James Crombie/INPHO
IRFU CHIEF EXECUTIVE Philip Browne was keeping relatively tight-lipped about the prospect of the imminent PRO12 expansion, but stressed that all is possible for the former Celtic League.
Port Elizabeth's Southern Kings and Bloemfontein's Free State Cheetahs are set to join the northern hemisphere tournament, expanding the four nation tournament by one country and one hemisphere.
Cheetahs CEO Harold Verster expected South Africa to join Ireland, Wales, Scotland and Italy as shareholders in PRO Rugby, and so become official members of the tournament from today - though a Tuesday board meeting looks set to rubber stamp the new teams and decide on a format for the expanded competition.
However, with no solid word from the PRO12 – who will presumably be set for a name-change with the addition of a 13th and 14th team – Browne was asked to clarify the current state of play as Ireland's representative to the tournament.
"I'm not at the pointy end of the negotiation, so I'm not in a position to say," said Browne, deferring to Pro12 CEO Martin Anayi.
In a bid to avoid scrambling to keep a team and structures together during a full year without rugby, it makes sense that the two South African sides would immediately enter European competition for this season.
Though the introduction of an enormous rugby-watching market would be useful for the tournament when their broadcasting deal with Sky Sports comes to an end next year, the short notice is hardly ideal from a tournament organiser point of view. But Browne was keen to underline that difficulties and hurdles can be maneuvered around.
"At the end of the day, you can look at all of the hurdles and try and jump over them at once you're never going to get anything done.
It's the art of the possible, what is possible. Martin Anayi has done a great job with his team in North America and we're looking at what's possible there; there's other potential opportunities within Europe and it's the art of the possible there.
"I'd imagine he'll be taking the same approach in relation to South Africa, it's the art of the possible."
"The one thing I'll say about the Celtic League, and I've been involved since it inception in 2001, is that it's gone through various iterations and each iteration effectively happens at 'five to midnight'; that is the nature of this particular beast.
"Yes, there's all sorts of potential issues with going to North America, potential issues if South Africa emerged as a realistic option, but I think what you have to do is weigh up those potential issues with the risk of doing nothing.
"The risk of doing nothing with the PRO12 in the long-term is the greater risk."
Browne added:
"They've been working really hard at looking at how do we take the brand and bring that brand, export it into new markets. The reality for us is that Scotland, Wales, Ireland and England are markets that are limited by size or the nature of the sport.
"Italy is a massive market, but rugby doesn't really feature. Scotland, Wales and Ireland – rugby features, but they're small markets. So, we'll be looking very carefully about how we can bring the brand into new markets to try and tap into new sources of revenue.
"North America is one potential opportunity, it may be a longer term opportunity. In the short term, there is an issue that's arisen in South Africa as is well documented and, yes, there have been discussions and those discussions have been positive, but as to where they'll lead to I can't tell you at the moment because there's no conclusion to them at this stage.
"I think there is no doubt that the PRO12 has to, if it wants to remain competitive in the context of PRL and the Top 14, it has to look outside existing markets."
The42 is on Instagram! Tap the button below on your phone to follow us!