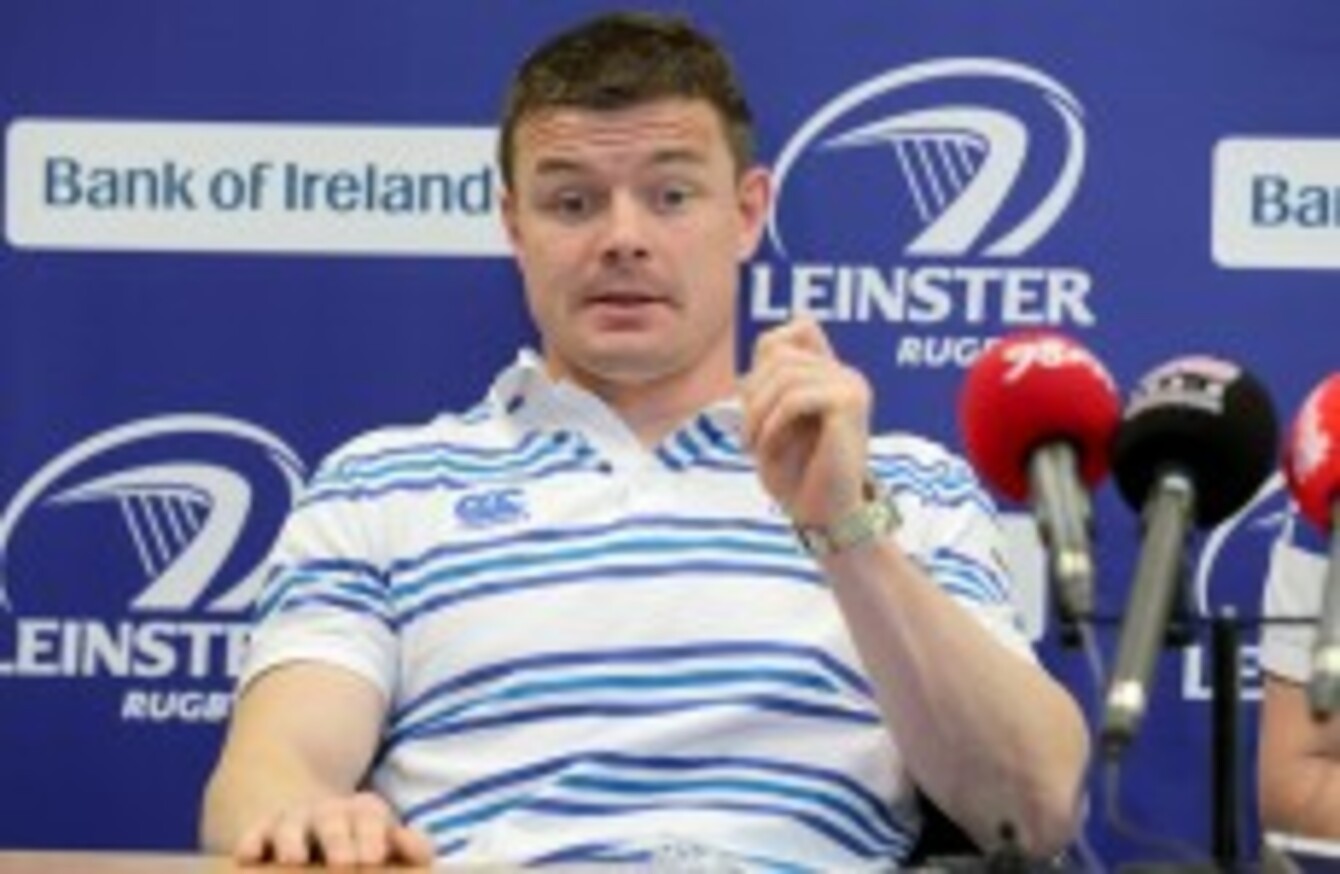 Brian O'Driscoll says he will retire in 2014.
Image: INPHO/Morgan Treacy
Brian O'Driscoll says he will retire in 2014.
Image: INPHO/Morgan Treacy
BRIAN O'DRISCOLL HAS moved to nip World Cup 2015 speculation in the bud by declaring 'one more year' means just that.
The Leinster centre, who has recovered from his back spasm and hopes to start Saturday's Pro12 Final against Ulster, fronted his team's press briefing at UCD today. O'Driscoll declared he had shot all talk of staying on after 2013/14 down during his interview on the Second Captain's podcast.
The IRFU announced last Thursday that the Dubliner had signed a one-year contract extension but, with the World Cup kicking off in England in September 2015, inevitable speculation linked a fit O'Driscoll to a final Webb Ellis tilt.
He told TheScore.ie, "I've signed for one more year and, as far as I'm concerned, that will be that."
The 34-year-old said he was sick of answering the same questions about his future all season and added 'you get sick of your own voice giving the same answers'.
He added, "Once I was able to say what the season, definitively, was, it was a big relief because I know exactly what's coming next year."
Asked if he was happy to be fit again, after missing the Amlin Cup Final, O'Driscoll remarked, "Genie, my sole focus right now is getting right for a Rabo Final. You work all season to get to this point and we've felt a fair bit of pain [losing league finals] over the last three seasons around the Saturday afternoon of this time of the year.
"We want to put that right and though it isn't technically a home venue for us, it is home."
With regard to Ulster being the home team for the final, Leinster manager Guy Easterby confirmed that Mark Anscombe's men, who topped the league standings, did not seek to shift the Blues from their home dressing room.
Forwards coach Jono Gibbes added it was "unlikely" that Sean O'Brien would feature in the Saturday clash with Ulster.