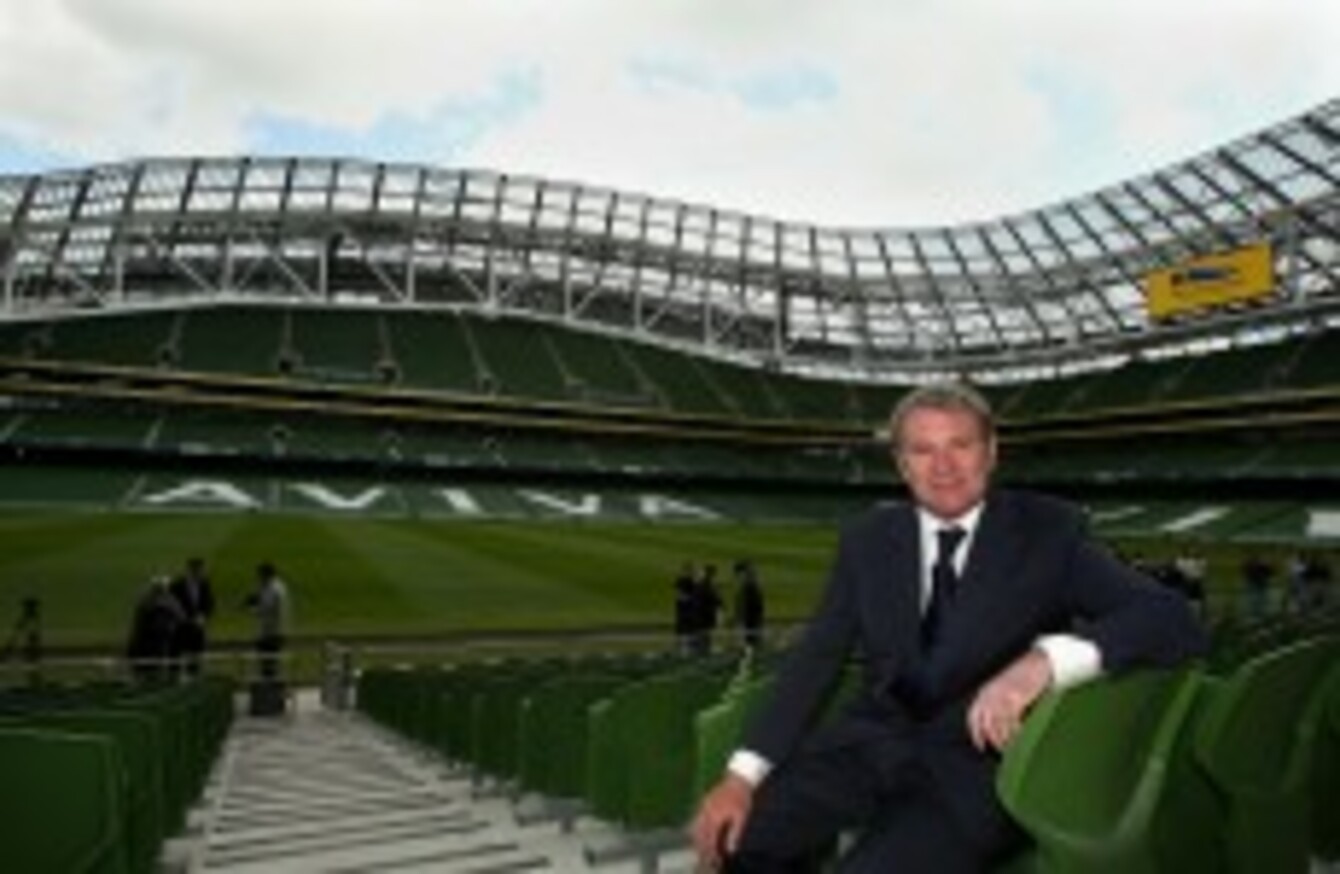 Job done: Houghton and Ruud Dokter were tasked with recommending a name to the FAI Board.
Image: INPHO/Dan Sheridan
Job done: Houghton and Ruud Dokter were tasked with recommending a name to the FAI Board.
Image: INPHO/Dan Sheridan
ROY KEANE THINKS there's 'plenty of  players' in the Irish squad who are better than he was, according to Ray Houghton.
The former Liverpool and Aston Villa midfielder was tasked with interviewing prospective new managers, along with FAI performance director, Ruud Dokter.
Houghton says he met with Keane for two hours when Martin O'Neill suggested he wanted the Corkman as his assistant.
"In that chat I had with him I found him very humble when he was talking about his abilities," Houghton said on RTE's Primetime programme tonight.
"I actually put that question to him about handling players and as I was about to go into a monologue about what I think he should do differently he stopped me in my tracks and said you know what, the type of players I was I was a good runner; there's plenty of players in the Irish set-up better than me. I think he's learned from his mistakes and I think he's going to be very good for the Irish set-up."
Houghton said he had never had a long conversation with his former international team-mate about football before and was surprised by Keane's depth of knowledge.
"As far as Roy's concerned, that was purely down to Martin O'Neill. He wasn't forced onto Martin at all. It was Martin's decision to ask for him as his assistant and time will tell if it's the right choice. I personally think it is.
"I spoke to Roy and had a good chat with him for over two hours and he impressed me hugely. I thought what he had to say was excellent, he surprised me and it takes a lot to surprise me in football, I can assure you. He said the right things and I really think he's earned a great deal from his time at Ipswich and I think he's going to do really well for the country.
O'Neill and Keane working for ITV tonight in San Sebastian on Tuesday night. Pic: INPHO/Donall Farmer
"I must admit I've never really sat down with Roy for a great length of time and spoke about football," he continued. "I obviously knew he was a fantastic footballer who works in the TV industry like a lot of us. But I didn't realise his depth of knowledge was quite what it was and his depth of knowledge of the Irish set-up.
"I spoke to him for two hours and it could have been another two hours at least such was his enthusiasm and his knowledge and from that point of view I was surprised at the detail that he went into. But I was pleasantly surprised and I think he and Martin will form a very good understanding. There's no question, having spoken to both of them, they know their roles. Martin is the manager and Roy is there to assist him and we'll see what develops over the coming months."
Saipan
When asked if Keane's standards were too high for the Championship-level players he led at Ipswich Town, Houghton said: " All Roy wants is the best for his players. He wants them to go out in training, in matches and produce their best football.
"He's not asking for anything more from them. He's not asking for anything they're not incapable of doing. It's just having a bit of pride in your country, a bit of pride in playing for a team, going out there and playing to the best of your ability. I don't think there's anything wrong with that. That's his standards that he wants and it's up to the players to match those standards. Not just his, Martin O'Neill's exactly the same."
What do you think?