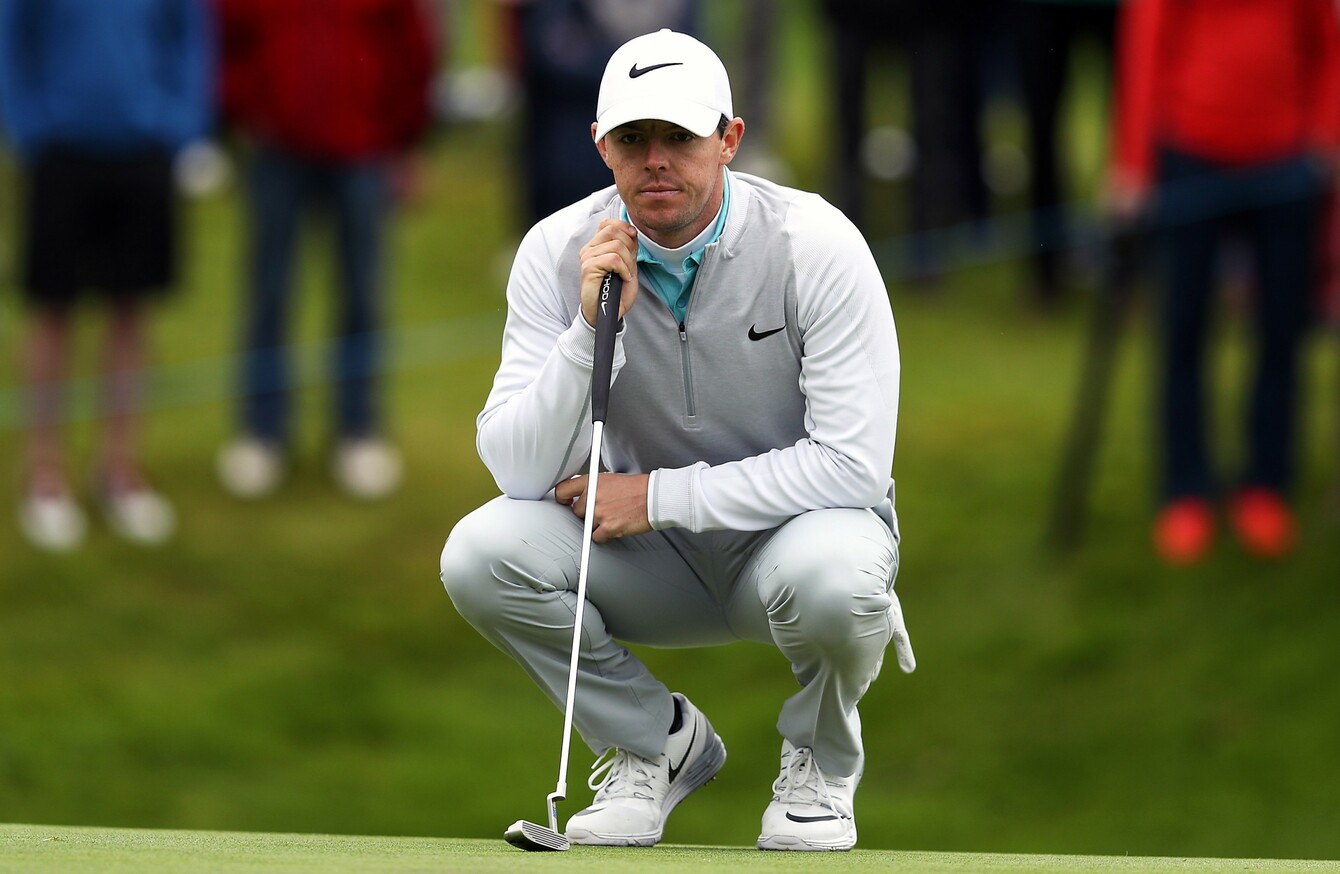 Rory McIlroy at the 2016 Dubai Duty Free Irish Open.
Image: Ryan Byrne/INPHO
Rory McIlroy at the 2016 Dubai Duty Free Irish Open.
Image: Ryan Byrne/INPHO
RORY MCILROY HAS revealed that he is unlikely to compete at the 2020 Olympic Games.
McIlroy declined to compete at the Rio Games this year, initially citing the Zika virus as his reason for not wanting to travel to Brazil. He later admitted to his preference for Opens and Masters which are more established tournaments in professional golf than the Olympics.
Speaking to the Sunday Independent over the weekend, McIlroy spoke of his struggles with national identity and explained that he considers himself a citizen of Northern Ireland, as opposed to having an allegiance with either Ireland or Great Britain.
He recalled a text message he sent to Justin Rose after he won the Olympic title, explaining why he felt he made the right choice in not going.
"I said: "Justin, if I had been on the podium [listening] to the Irish national anthem as that flag went up, or the British national anthem as that flag went up, I would have felt uncomfortable either way." I don't know the words to either anthem; I don't feel a connection to either flag; I don't want it to be about flags; I've tried to stay away from that."
McIlroy has since told BBC Sport that provisionally, he will not be competing at the 2020 Olympics in Tokyo, stating that it is a decision "I have fought with myself over for so many years."
"More likely than not, I won't be going to the Games in 2020 just because of my personal feelings towards – not the Olympic Games, the Olympic Games are great and I think that golf in the Olympic Games is fantastic. But, for me, it's just something that I don't want to get into. It's a personal choice and hopefully people will respect that decision."
He also talked about his honesty when speaking publicly and said he makes no apologies for speaking his mind.
"I think it's ok to have an opinion sometimes, I don't think that's wrong. And I've had to realise that over the years. If you're comfortable in your own skin, it's ok to be a bit different from the norm. As long as I'm true to myself, I'll be happy."
The42 is on Instagram! Tap the button below on your phone to follow us!