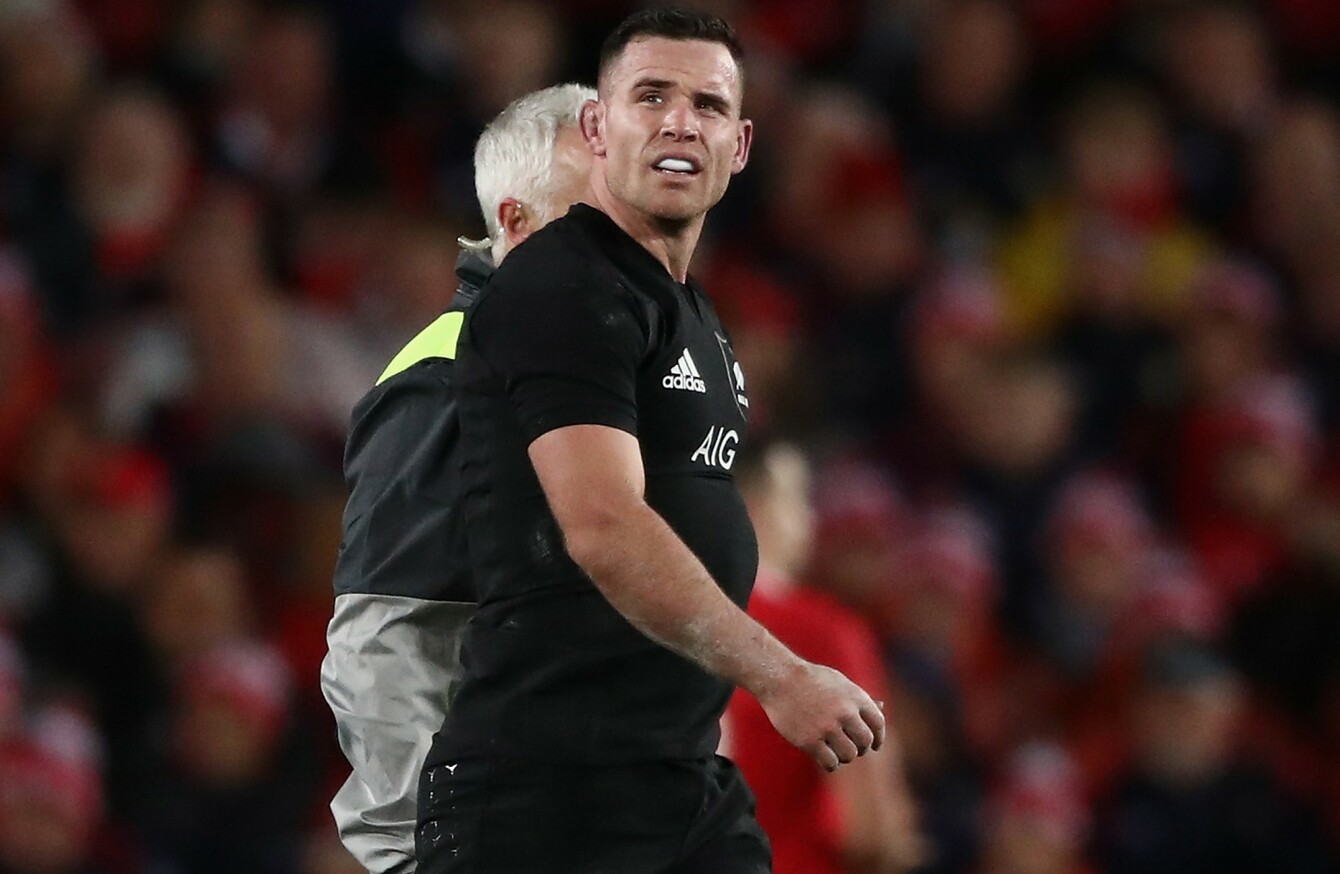 All Blacks and Crusaders centre Ryan Crotty.
Image: David Rogers
All Blacks and Crusaders centre Ryan Crotty.
Image: David Rogers
NEW ZEALAND AND CRUSADERS centre Ryan Crotty has recommitted to the All Blacks and the Super Rugby club for another year.
Crotty, who had been linked with a move to France, has made 27 Test appearances for the All Blacks since making his debut in 2013.
After re-signing with New Zealand Rugby, the 28-year-old – who also plays for Canterbury – said: "I like to take things one year at a time and when I thought about where I could picture myself in 2018, I just didn't feel like my time here in New Zealand was up yet.
"My friends were really good. One said 'you would be silly not to go' and another one said 'you would be silly to leave'. It is funny when you get your mate's opinions.
"I still get a thrill each time I pull on the black or red and black jerseys and I feel really motivated to perform for those teams.
"But ultimately, when I figured out I was trying to convince my mate that I needed to stay, the lightbulb went off that I had made my mind up (to stay).
"I genuinely think I have my best rugby in me yet and I want to play that rugby for the teams I have grown up supporting and who I feel so honoured to play for now."
All Blacks head coach Steve Hansen also talked up the re-signing, saying Crotty was a key member of his side.
"We are delighted that 'Crotts' has re-signed with New Zealand Rugby," he said.
"He's an incredibly valuable member of the All Blacks, is a smart footballer and provides us with a cool, calm, collected presence in the midfield."
Crotty suffered a leg injury during the All Blacks' series against the British and Irish Lions, but is set to return for the Crusaders in their quarter-final against the Highlanders on Saturday.
The42 is on Instagram! Tap the button below on your phone to follow us!