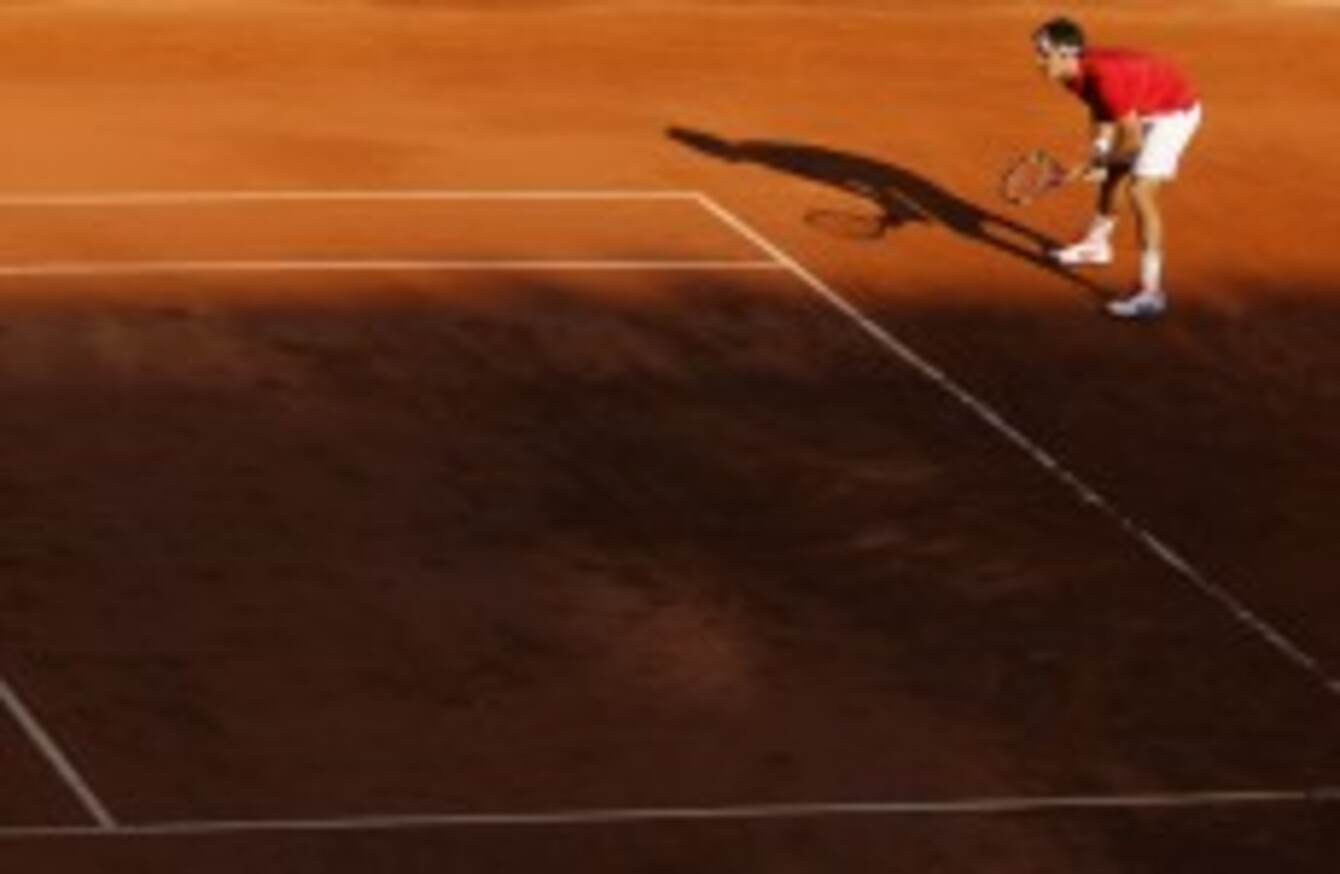 Roger Federer waits for Gael Monfils to serve yesterday.
Image: Lionel Cironneau/AP/Press Association Images
Roger Federer waits for Gael Monfils to serve yesterday.
Image: Lionel Cironneau/AP/Press Association Images
ROGER FEDERER WAS the last man to beat Novak Djokovic on a tennis court, and he can be the next one as well.
The 16-time Grand Slam champion set up a delectable semi-final match against the second-seeded Serb by defeating Gael Monfils 6-4, 6-3, 7-6 (3) yesterday at the French Open.
By beating Djokovic on Friday — if he beats Djokovic on Friday — Federer can end the two-time major champion's perfect season and 43-match winning streak.
"It's not the driving force behind this match, to be honest. For me, the plan is trying to get a step further and into the finals of the French Open," said Federer, the 2009 champion at Roland Garros. "At the end of the day, that's, for me, the big picture, and that's why I entered the French Open. It wasn't to stop Novak."
Defending women's champion Francesca Schiavone and No. 11 Marion Bartoli also reached the semis yesterday, while Andy Murray advanced to the quarter-finals by finishing off Viktor Troicki in a five-set match that lasted two days.
One point was replayed when a ballboy, inexplicably, entered the court as Troicki was about to nail a overhead shot.
[embed id="embed_1"]
Today, Murray will play again, this time for a spot in the semifinals, when he faces Juan Ignacio Chela. Five-time French Open champion Rafael Nadal is also scheduled to be on court, playing two-time finalist Robin Soderling.
In the women's tournament, Maria Sharapova is to play Andrea Petkovic and Australian Open finalist Li Na is to face Victoria Azarenka.
Federer has not dropped a set in five matches at this year's French Open. But against Djokovic, he'll be facing the man who eliminated him from the past two majors at the semifinal stage.
He'll also be up against a man who is 41-0 in 2011 and is enjoying a 43-match winning streak dating back to Nov. 27, when Federer beat Djokovic at the ATP Finals in London. With one more win, Djokovic can also assure himself of the No. 1 ranking.
"I know he has a lot on the line, which we all know about," Federer said. "I have been there myself before in 2004 when I was going for world No. 1 against (Juan Carlos Ferrero) in Australia in the semis of a Grand Slam, as well. So it's a similar situation."
With a victory over Federer, Djokovic can equal John McEnroe's Open era record of 42 straight wins to start a season. And with three more, he would match Guillermo Vilas' record 46-match winning streak.
"Obviously a big question remains: 'How long can you keep it up?'" Federer said. "I said it a couple weeks ago. It's just hard day in and day out to be asked the questions, 'How many more wins can you get?'
"You would just like to, you know, not talk about it. Just go out there and do it over and over again."
- AP