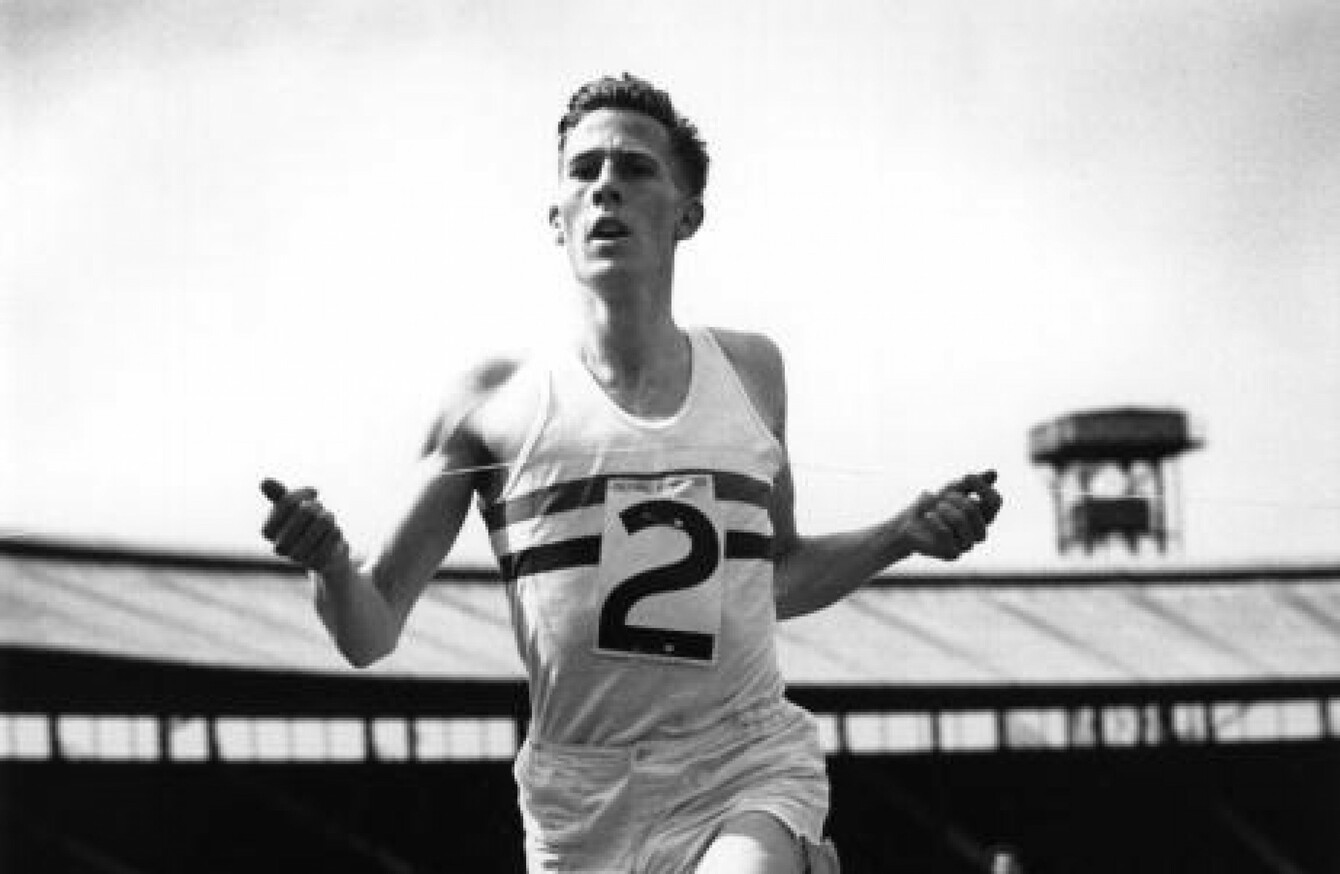 Bannister broke the record in 1954.
Image: Getty Images
Bannister broke the record in 1954.
Image: Getty Images
SIR ROGER BANNISTER, the first man to run a mile in under four minutes, has passed away at the age of 88.
Bannister broke the four-minute barrier at Iffley Road in Oxford in 1954, running a time of three minutes, 59.4 seconds.
He passed away on Saturday after battling Parkinson's Disease, his family confirmed.
"Sir Roger Bannister, died peacefully in Oxford on 3rd March 2018, aged 88, surrounded by his family who were as loved by him, as he was loved by them," a statement read.
"He banked his treasure in the hearts of his friends."
Despite being famed for breaking the four-minute barrier, Bannister said he felt a greater sense of achievement winning gold at the 1954 Commonwealth Games in Vancouver, beating his great rival Australian John Landy in a race later dubbed the "Miracle Mile."
"I think that racing in the Olympics and Commonwealths is more important than breaking records," Bannister said in 2014.
"Vancouver was the pinnacle of my athletics career. It is very difficult to break records during Olympic competition, but winning races was better than holding world records."
The current one-mile record has been held since 1999 by Morocco's Hicham El Guerrouj since with a time of 3:43.13 secs.
But Bannister's achievement has continued to inspire athletics enthusiasts, with the shoes he wore to break the four-minute barrier selling for a record.
The black-leather pair of shoes sold for £266,500 in September 2015.
By then Bannister was having trouble walking, let alone running, after revealing he was suffering from Parkinson's Disease.
The condition progressively damages part of the brain over time and is one Bannister was familiar with, even before he was first diagnosed a few years ago, from his lengthy career as neurologist.
"I am being well looked after and I don't intend to let it interfere — as much as I can," he told the BBC in 2014.
"Just consider the alternatives — that is the way I look at it," he added. "Intellectually I am not (degenerating) and what is walking anyway!"
With reporting from AFP