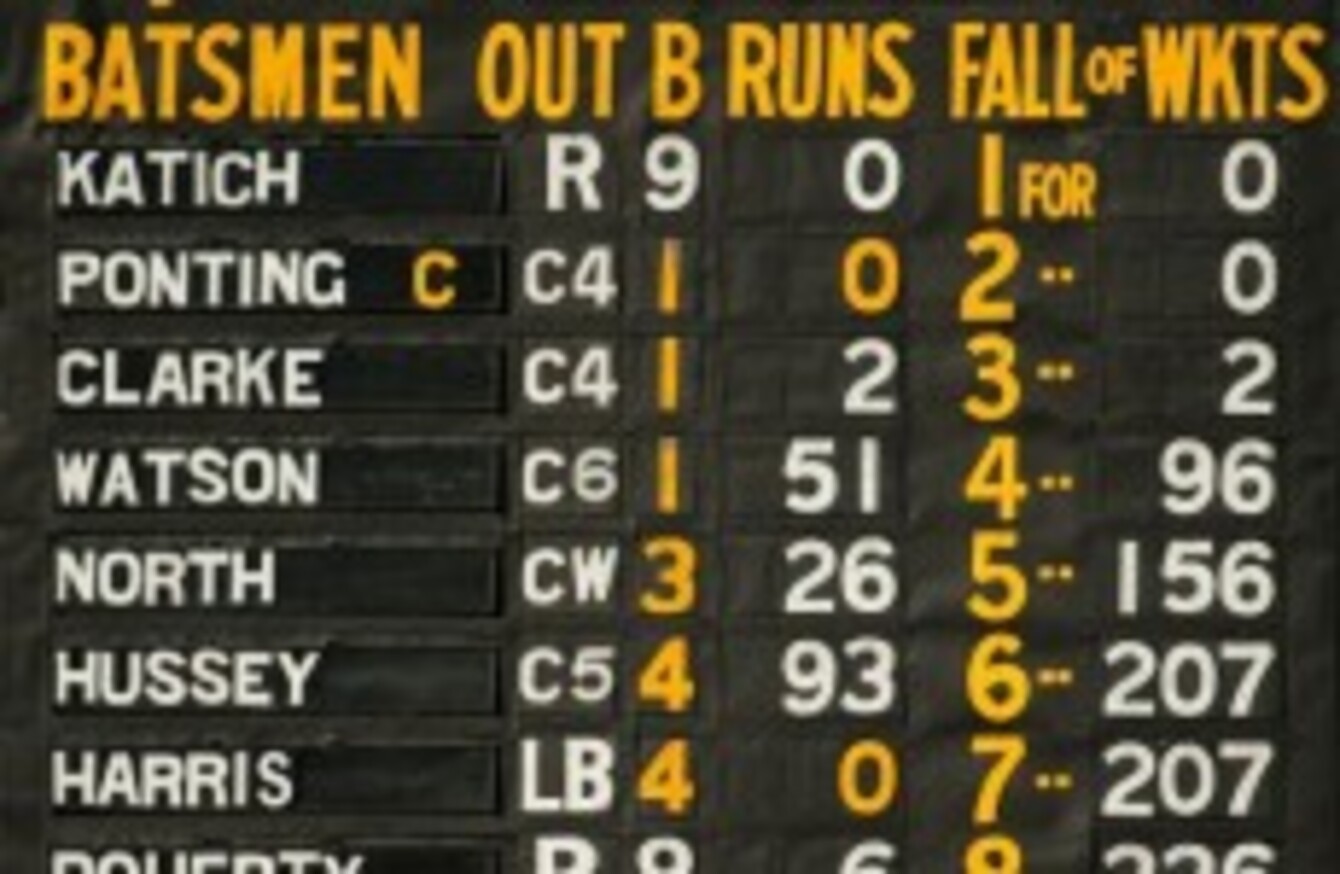 Image: Gareth Copley/PA Wire/Press Association Images
Image: Gareth Copley/PA Wire/Press Association Images
1. #CHAMPIONS LEAGUE What a night to be an Arsenal fan. The Gunners weren't really able to keep pace for the first 45 minutes, but they took the game to Barcelona after the break and managed to nick a 2-1 win with a late Andrei Arshavin strike.
In the evening's other Champions League game, Roma were the victims of some terrible defending as they lost 3-2 to Shakhtar Donetsk in the Stadio Olimpico.
Catch up with any of the bits you missed in our minute-by-minute coverage here.
2. #FORE! Three days is hardly much of a break, is it?
The European and PGA Tours get back underway again today. We'll have an update from the Avantha Masters in New Delhi and the Northern Trust Open later on this afternoon.
In the meantime, check out Neil Cullen's weekly golf round-up to get yourself up to speed on last weekend's bizarre events.
3. #WORK CAN WAIT Thursday is our favourite day of the week, if only because we get to spend half-an-hour trawling the internet in search of sports clips for our weekly Youtube round-up.
Last week's top ten is available here. If you have any suggestions for this week, please do get in touch.
4. #TEAM-SHEETS There's a busy weekend of both hurling and football action ahead and we'll be keeping an eye on the team news as it comes in.
Yesterday, we featured this guest post from Emmet Ryan and Ciaran Ruane which crunches the numbers to find out just how important home advantage is.
5. #BURNING QUESTION Unless you've been living under a rock, you will have heard the news that Tour de France champion Alberto Contador's doping ban has been overturned on appeal.
We looked at both sides of the debate yesterday. Which side do you come down on?
6. #EUROPA LEAGUE There's more Europa League action tonight when Liverpool travel to the Czech Republic to take on Sparta Prague, while Rangers host Sporting at Ibrox.
16-year-old Raheem Sterling is on his mid-term break from school and so has been included in the Liverpool squad for tomorrow night's game. This was how he played on Monday night. Not bad, eh?