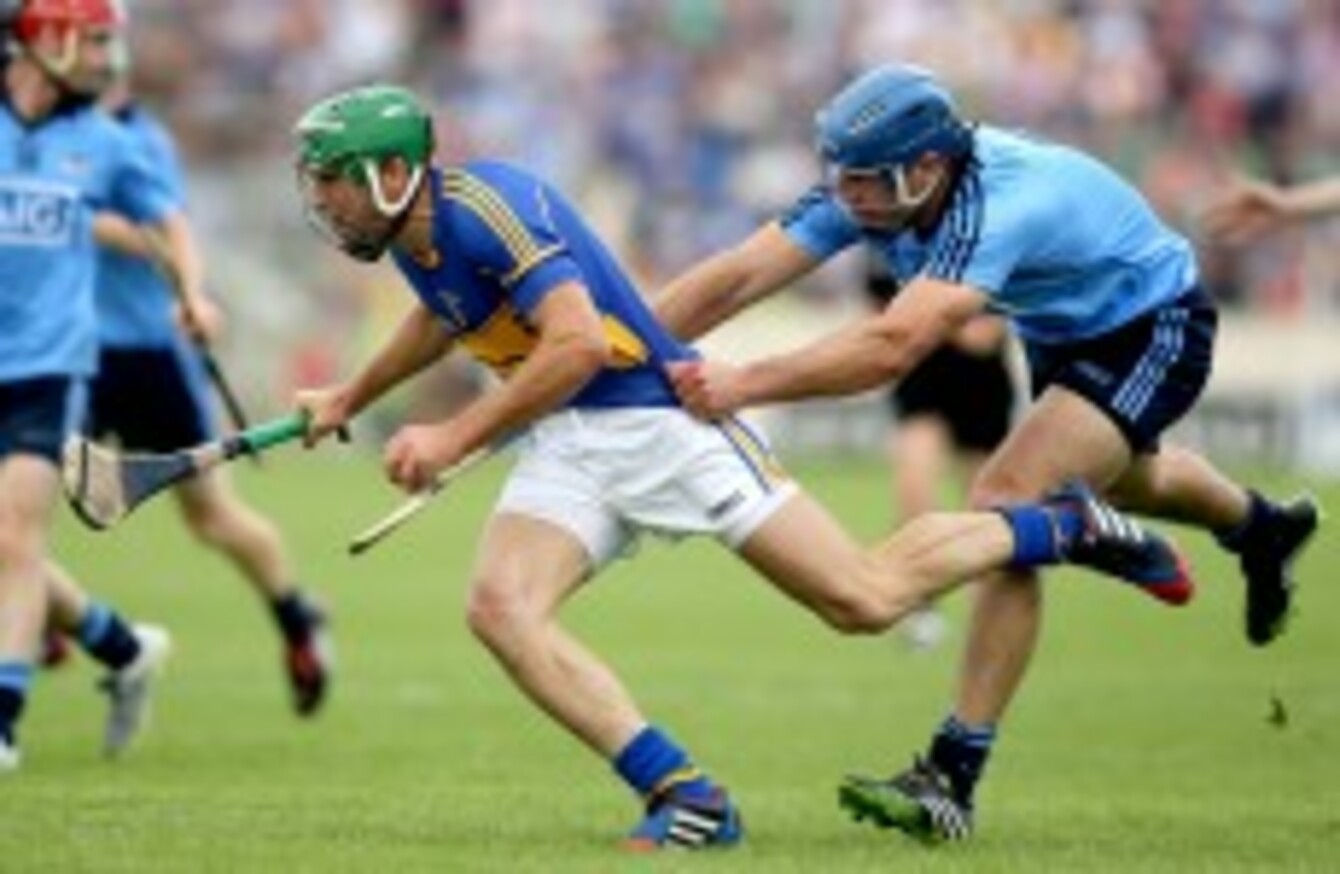 Tipperary's James Woodlock and Stephen Hiney of Dublin.
Image: James Crombie/INPHO
Tipperary's James Woodlock and Stephen Hiney of Dublin.
Image: James Crombie/INPHO
TIPPERARY MIDFIELDER JAMES Woodlock hailed the strength within the Premier County dressing-room after their comprehensive All-Ireland SHC quarter-final win over Dublin yesterday.
The Drom-Inch man admits the panel was under pressure within the county to perform after defeat to Limerick in the Munster championship.
"It's only ourselves and whoever is in that dressing-room that is paddling this canoe," Woodlock said in Thurles yesterday.
"There was no one here for us in the last couple of weeks after the Limerick game. In fairness to the Tipp public, they came out and supported us against Galway and they got us over the line when we went six points down. But enough had been wrote about us to cut the back off us, I suppose, since the Limerick game. But we just work away and we know we have the hurlers in there. We lost the game against Limerick but we were in the game the whole way.
Asked if the pressure is now off Eamon O'Shea's side, Woodlock said: "No, absolutely not. I think the pressure is still on us, and I think our hurling is still on the floor.  That performance out there today, I'm sure the management won't be happy (with).  The players aren't happy.
"And I know that we spoke about it at half-time, we weren't happy, so we've a lot of improvement to do."
Tipp's supporters may have preferred if their side took the short route to Croke Park, but the Premier will have gleaned much from the qualifiers. 
"We always believed in ourselves," says Woodlock. "I thought our performance against Galway was okay; we were okay against Offaly and we only okay again today.  So we know we're still on the floor and we've an awful lot to prove."
Next up however is provincial arch-rivals Cork in the sides' first-ever meeting at GAA HQ.
"Yeah, they'll have a nice break.  We had a break from the Limerick game — we didn't know what we were going to be like coming into the Galway game.  We scraped over that.
"So, they've a break now but they're coming in as Munster champions with their tails up.  We're coming in after maybe a flat performance today."