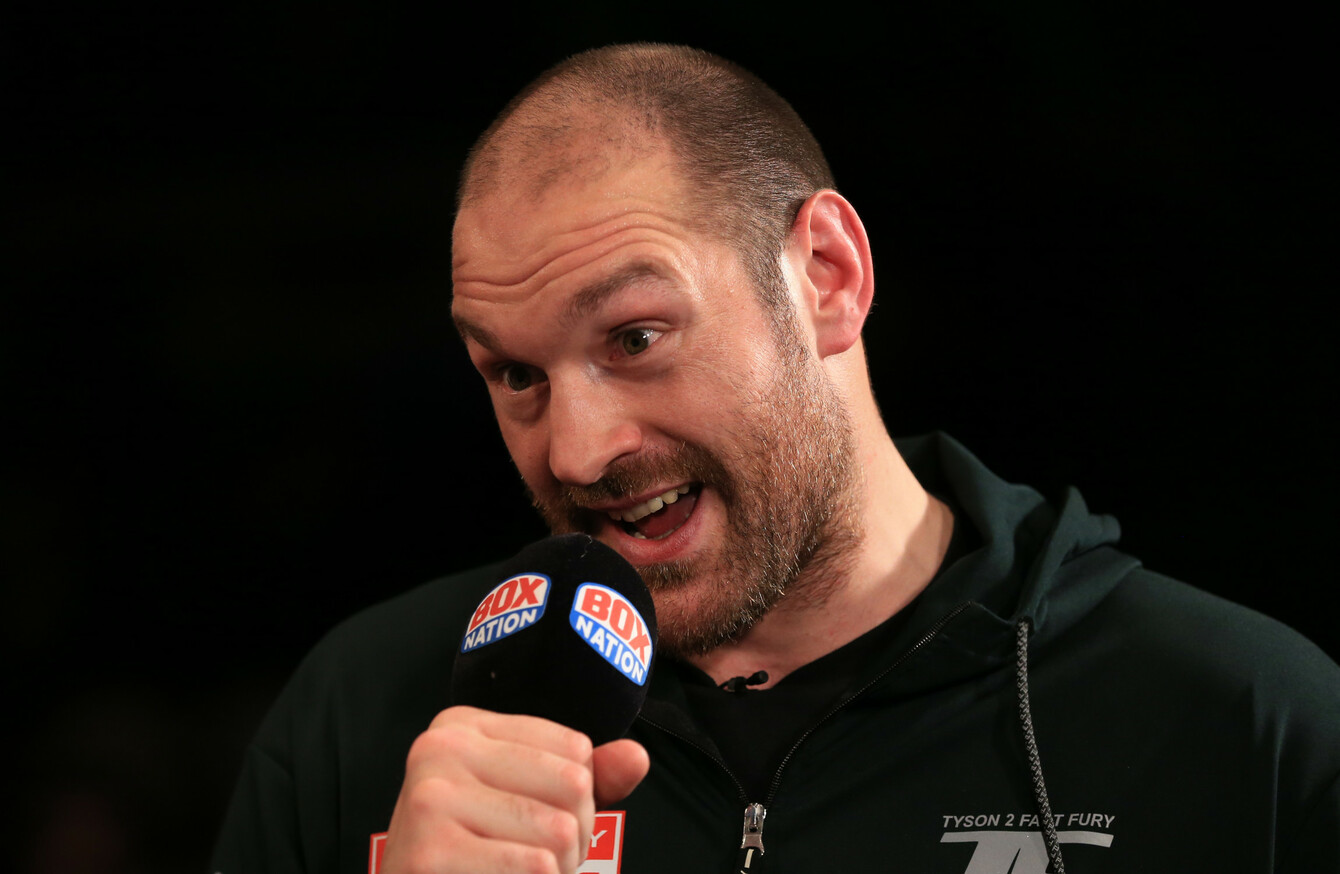 Image: Adam Davy
Image: Adam Davy
IN WHAT WAS scarcely an enthralling contest, Anthony Joshua soundly outpointed Kiwi Joseph Parker at Cardiff's Principality Stadium last night, adding the WBO World heavyweight strap to his existing WBA and IBF baubles.
Joshua now holds the same three major straps as Tyson Fury did when he usurped long-reigning champion Wladimir Klitschko in 2015, with only the absence of the WBC version – currently the property of American rival Deontay Wilder – preventing AJ from becoming boxing's first undisputed World heavyweight champion since Lennox Lewis.
Fresh off his unanimous decision points win in the Welsh capital, the 28-year-old Briton called for Wilder's head when asked by Sky Sports who he'd prefer to face next, first jokingly chaneling former rival Dillian Whyte in exclaiming "WILDER, LET'S GO, BABY! LET'S GOOOO!' – just as Whyte did last weekend – before predicting that he'll knock the Alabama banger 'spark out' when they share a ring.
@anthonyfjoshua to @BronzeBomber 😂😂😂😂@EddieHearn Make Anthony Joshua v Deontay Wilder NEXT!!!#JoshuaWilder #JoshuaParker pic.twitter.com/C4xKhwkolI

— LordScottLindquist (@LindquistLord) March 31, 2018
He also added Fury's name to the mix alongside that of 'The Bronze Bomber', telling viewers as well as the thousands still in the stands that he'd be happy to fight either man, and that he hopes one will come to fruition towards the end of the year.
The prospective opponents in question, meanwhile, were far from impressed by Joshua's controlled performance versus the previously unbeaten Parker: Wilder posted a tweet in which he claimed the scorecards (118-110 x2, 119-109) had been kind to Joshua, seeming to also insinuate that the Watford heavy wasn't a warrior like his African descendants.
What a robbery... WOW‼️ @joeboxerparker great job Bro omg don't apologize you did nothing wrong. True champion. @anthonyfjoshua, I ACCEPTED 100%

P.S. Take AFRICA off your Arm. They're warriors. You from UK brotha pic.twitter.com/09yv1bCqrq

— Deontay Wilder (@BronzeBomber) April 1, 2018
Fury was even more critical on his Instagram story, where he labelled Joshua a "wooden-top, bum city piece of shit", before pleading with Joshua not to fight Wilder next for the sake of his own finances.
"They [Joshua and Parker] are a pair of wooden tops – a pair of bums," said Fury.
"AJ is no superstar – I am the man. I could beat AJ in my comeback. He's not good enough to be my sparring partner.
"That was a load of shit. Joshua is a bum. I'd knock him spark out.
That was a shit fight, shit performance by both fighters. Listen, AJ: please don't fight Wilder because he'll knock you spark out and take my £50 million.
💥@Tyson_Fury FIRST REACTION💥
Fury gives his reaction to Anthony
Joshua's win tonight. pic.twitter.com/OAzwTlpz6J

— Boxing King (@BoxingKingMedia) March 31, 2018
Former World heavyweight champion Fury, currently in training for a long-awaited comeback this summer, wasn't alone in his assessment.
What would Tyson Fury do to both of these...?

— Andy Lee (@AndyLeeBoxing) March 31, 2018
The big fat gipsy @Tyson_Fury would beat both on the same night fact ! 👑

— billyjoesaunders (@bjsaunders_) March 31, 2018
AJ has the world watching & loving boxing again but I'll still stick to my long time prediction. @Tyson_Fury beats them all. Looking forward to the #ReturnOfTheKing #JoshuaParker

— Michael Conlan (@mickconlan11) March 31, 2018
Trolls about to jump on me, but two most dangerous heavyweights in the world are @BronzeBomber and @Tyson_Fury. AJ is a rock star, but this fight is a sedative.

— Lou DiBella (@loudibella) March 31, 2018
All politics baby. Fight was way closer than those scores. Fight was actually trash. Ortiz beats Joshua, Fury beats Joshua, Wilder beats Joshua but keep believing the hype that is Anthony Joshua. #ParkerJoshua

— Charlamagne Tha God (@cthagod) March 31, 2018