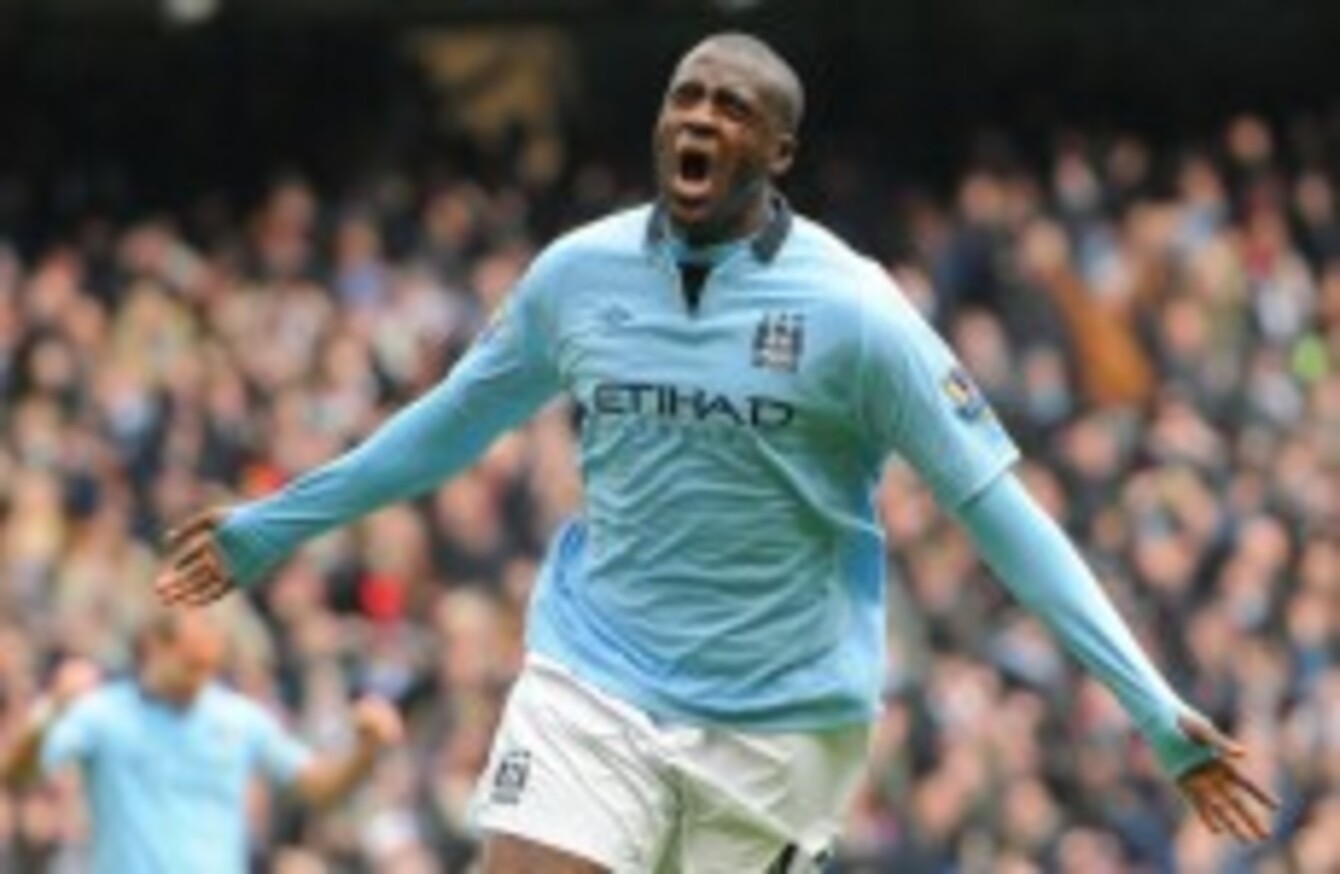 Image: action images
Image: action images
MANCHESTER UNITED MIDFIELDER Yaya Toure has signed a new four-year deal with the club, extending his contract until 2017.
The 29-year-old had reportedly been upset at a lack of movement from the English Premier League champions over improved terms, with Toure's agent Dimitri Seluk setting a deadline two weeks ago for a new contract to be agreed.
The Ivory Coast international has now committed his future to the club he joined from Barcelona in 2010.
"This is where I want to be," Toure told the club's official website. "When I first arrived at City every time I went to sleep I would dream about us winning something; now it is about us being the best team in whatever competition we take part in.
"I will never forget how I have been treated here by the fans, the club and the owners and nothing would give me greater pleasure than to finish my career as a Manchester City player.
"I want to continue winning titles and trophies and continue to make history. I have enjoyed all of my time here and can't wait for the next chapter. This is an incredible club to be part of with fans that support a team to the end whatever the circumstances."
Toure's basic wage of 150,000 pounds per week, rising to 220,000 pounds with bonuses, has reportedly not been increased.