OKAY, IT'S RAINING all week, it's not pay-day yet and we're generally in a bad mood.
So this week on Facebook and Twitter, we asked you for the things that really annoy you about sport these days. And there was quite the hate-filled response.
As Dermot O'Leary says, in no particular order…
1. Gary Lineker's 'jokes': Where would we be without Sky+ and the fast forward button. If you're up there… thank you, Superman.

Video (http://www.youtube.com/watch=LWO0mtwpjO8&t=)
2. People who are better at Fantasy Football than me:
Or should that read… everyone?
3. George Hook: Many feel the RTÉ rugby pundit has lapsed into parody, playing the false-Dunphy role on the panel, peppering faux outrage and contrary views with sentimentalist and populism. Others find him insightful, I'm sure.

Video (http://www.youtube.com/watch=a_laDTzZYsk&t=)
YouTube: RTE
4. Press conferences: The Greek manager, speaking at the Aviva Stadium  last week, knows how we feel, right? Is there ever anything of note spoken these days?
Pic: INPHO/Lorraine O'Sullivan
5. Gangnam style parody: When Madonna starts jumping on a pop culture meme, you know it's deader than her cold, unsympathetic eyes. Here's a particularly odious jockey-style offering:

Video (http://www.youtube.com/watch=cEM2uQW477I&t=)
YouTube: lovetheraces
6. Barstoolers "People who drop a couple of hundred quid on going to watch the Premier League' writes one of our colleagues, "but won't pay €15 in to see their county play a league game." Mine's a Guinness there, Ger!
7. People saying Meelan just cos AC Jimbo does Do you pronounce every other club correctly? Would you jump off O'Connell Bridge if AC Jimbo did?
8. Grown men who wear full kits: Exhibit A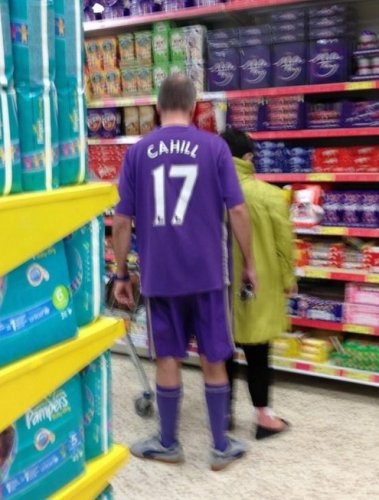 We may not like them but this website which collects pictures of the offenders is gold.
9. Tim Tebow What is he for?
10. Leo Messi and his zero flaws: This guy is vom-inducing at this stage. He's the best player any of us have ever seen, I think we're agreed. And he's a nice guy unlike some people, not mentioning names… Ronaldo.
11. The food in the sports stadiums. Dry chips. Wet burgers. Under-cooked hot dogs and over-priced pies. The Irish sports fan is spoiled for choice in your average ground. I, however, like to have the dinner first thing in the morning etc and so on…
12. Transfer deadline day. It's gone too commercial.
13. Big headphones. Though everyone loves this guy's dog, surely?
INPHO/Dan Sheridan
14. Andy Murray: "Just give him a rottweiller and a closed door," one of our friendly Facebookers wrote behind a veil of spittle.
15. Rory McIlroy's life. This picture of the multi-millionaire golfer sleeping on an exotic beach was tweeted by his incredibly talented, Danish tennis star girlfriend. Need we go on?
16. 'Multiple substitutions in the last few minutes of rugby/soccer games,' writes Patrick King on Twitter. We've long argued — from a barstool — that subs should be stopped 85 minutes in. Sort it, Sepp.
17. I Gotta Feelin'…. Andy McGeady is sick of "the stadium PA playing crazy loud music that kills the atmosphere the fans are actually making."
18. I hear you're a racist now Father?
19. Absent players "Irish fans/media always singling out a player who would transform the team into world champions if he was in the side. See: Andy Reid, McClean, Hoolahan, and next up, Gary Breen". But Andy Reid can do THIS!

Video (http://www.youtube.com/watch=qvh_dkiNi7g&t=)
YouTube: sportsvibeTV
20. Roy Keane being out of a job: Let me list the things we miss: your press conference, the boost for the Irish economy when you buy loads of our players, the press conferences, the beards, also the press conference.

Video (http://www.youtube.com/watch=WFulcDJDJEU&t=)
YouTube: ITV news
21. People who only bet during Cheltenham, and pretend to know what 'off the bridle' means: I may be guilty of buying the Racing Post four mornings of the year myself.
22. Tiziano Crudeli: If this guy doesn't stop shouting at me about his betting app I'm going to put my foot through the telly. Again.
23. Top whatever lists on sports sites They're the worst!
What have we forgotten and how wrong are we on the ones above? Have a whinge in the comment section below:
YouTube Top 10: Because Fernando Torres is an 'Oligarch's plaything'
Manchester United hierarchy offer olive branch to Roy Keane with invitation to Alex Ferguson statue unveiling