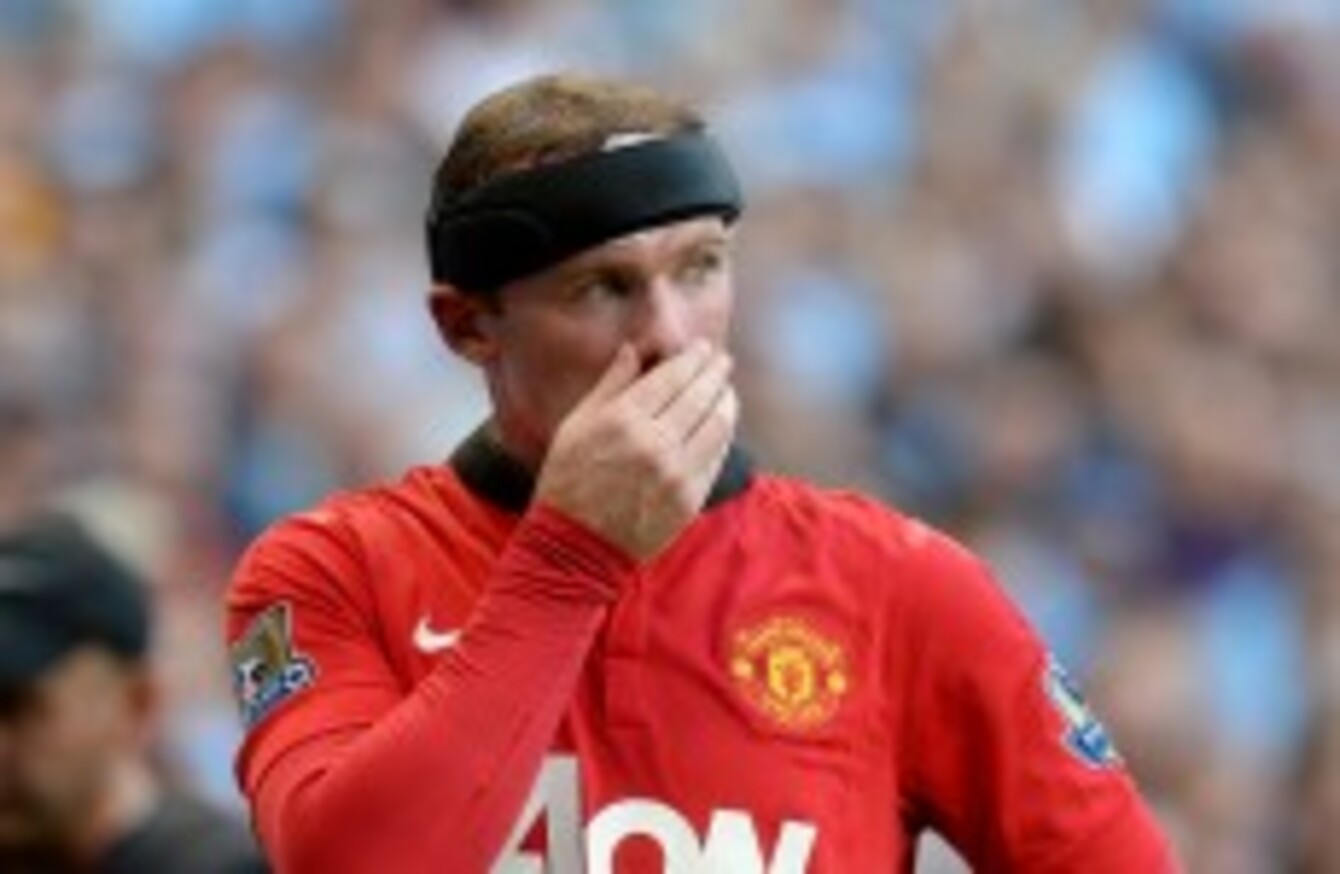 Manchester United's Wayne Rooney pictured during today's game.
Manchester United's Wayne Rooney pictured during today's game.
1. Nasri finally shows why City spent £25million on him
The French international looked set to become one of the Premier League's best players after a series of scintillating performances prompted Manchester City to spend £25million in order to prise him away from Arsenal.
Nonetheless, continual disappointment followed, and indeed, Nasri was singled out by some critics last season, as his inadequate displays were one of the reasons why City gave up their title so meekly.
However, against Manchester United today, there is no doubt that the Frenchman was the best player on the field.
The midfielder controlled the game, as City dominated both in terms of possession and territory. More impressively still, he also scored one and was involved in the other three of City's goals to cap off the perfect performance.
2. Moyes needs time to stamp his influence on the club
It was no surprise following today's result that certain fans had no problem laying into the United boss David Moyes.
However, while the Scottish manager arguably picked the wrong team and was perhaps tactically outfought by Manuel Pellegrini to boot, the situation needs to be looked at in context. After all, Alex Ferguson had an inauspicious start to life at Manchester United too.
Moyes, therefore, needs to be supported and given the chance to build his own team — the club undoubtedly slipped up in the transfer market this summer, but that is not entirely his fault.
Consequently, any calls for drastic measures at this stage are vastly premature.
3. If ever there was a day that United needed Paul Scholes…
YouTube credit: chukeism
If United had played as they did in that first half against City last season, the solution would have been obvious — bring on Paul Scholes.
David Moyes' side simply couldn't keep hold of the ball in the first half and indeed, for much of the second.
Consequently, their attack was patently lacklustre, and never acquired any real momentum.
Scholes, even in his later years, was a master when it came dictating the play and instigating the type of free-flowing football that United favour.
Today however, that element of their game was conspicuous by its absence.
4. Is Arsene Wenger the best manager in the Premier League?
The Arsenal boss has a unique propensity to recover, no matter how many of his side's best players abscond.

Moreover, the Frenchman's ability to spot young players better than anyone else also arguably remains undimmed.

Last season, Wales international Aaron Ramsey was written off by many after a couple of inept displays.

Yet his start to this season, which included another well-taken goal against Stoke today, suggests he is about to come good and Wenger is onto another winner,

The Gunners' fans often complain about the fact that they haven't won a trophy for so long, but in reality, it's difficult to imagine this Arsenal side doing considerably better under any another manager.
5. Tottenham looking very un-Tottenham-like
For years, Spurs mastered a very specific art that probably reached its zenith around the Glenn Hoddle years — the art of playing very well and still somehow not winning.
Nevertheless, this year, the opposite has almost been the case.
They today recorded their third 1-0 win of the season against Cardiff — a curious stat, given how Andre Villas-Boas is often praised for supposedly placing an emphasis on attacking football — and none of the three victories in question have been particularly convincing.
Accordingly, in attack, they will surely need to improve, having only scored in stoppage time this afternoon following countless attempts on goal.
Cardiff won't be the only side who will look to shut up shop against them, so it's imperative that the likes of Roberto Soldado start paying back the vast sums, which were spent in order to acquire their services, in the form of goals.