THE SIX NATIONS is back with us.
But it's an odd year, so the majority of will be unable to venture anywhere near three of the match venues. Time to pull up a stool.
But where? You don't want to wander aimlessly into a bar and order six pints only to realise that they're stubbornly refusing to turn off Soccer Saturday or At the Races.
What you need is great big pub with swathes of people but staff to (almost) match… food would be nice too, to stop you being a complete write-off after a long three-game day.
After some exhaustive research, here's where we suggest.
Limerick: Peter Clohessy's Bar
Where better to pull up a pew than the public house of an Irish legend. As you can see from the above calm-before-the-storm pic, The Claw's pub has plenty of space if you feel the need to leap in celebration or fist-pump a turnover. Find it online here, or the real thing on Howley's Quay.
Dublin: The Den Bar
Some of our fondest Six Nations memories come with a post-match pint and watching Charlie Hodgson shank kick after kick underneath the Lansdowne Hotel.
Being in the basement of the Pembroke Road hotel makes for a superb subterranean ambience and when there's decent weather they've been known to put a barbecue out front. Here's the site. Perfect for pre or post-match at the Aviva.
Galway:  Monroes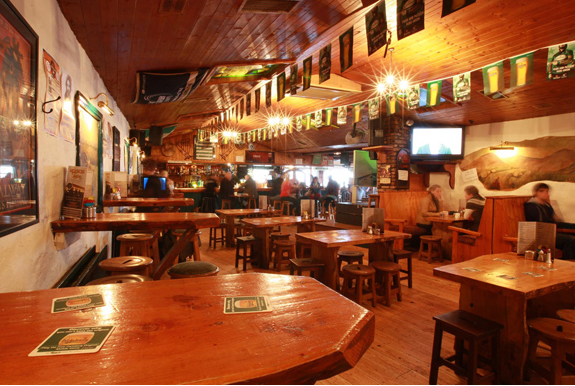 TheScore.ie reader Kieran Flanagan suggested this one, saying it will provide its loyal customers with: 'Good food and good pints'.
That was good enough for us, and we seem to recall being there once too, so have no hesitation in vouching for the craic on Dominick Street. They also promise live music every night, so bring your air guitar.
Belfast: The Botanic Inn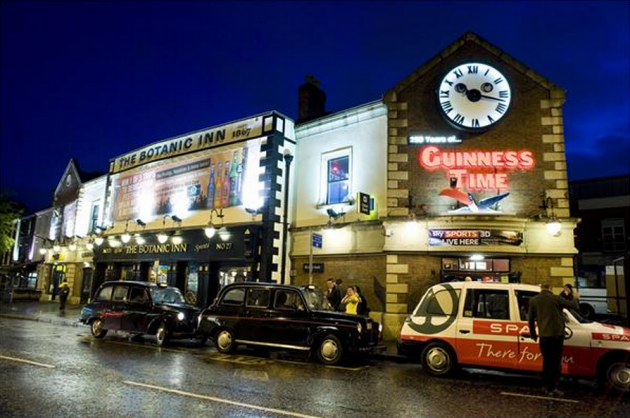 A stones throw from Queens University, the Botanic on Malone Road has enough to keep you entertained for an entire day – from breakfasts that get the seal of approval to the in-built night club.
Dublin: Rody Bolands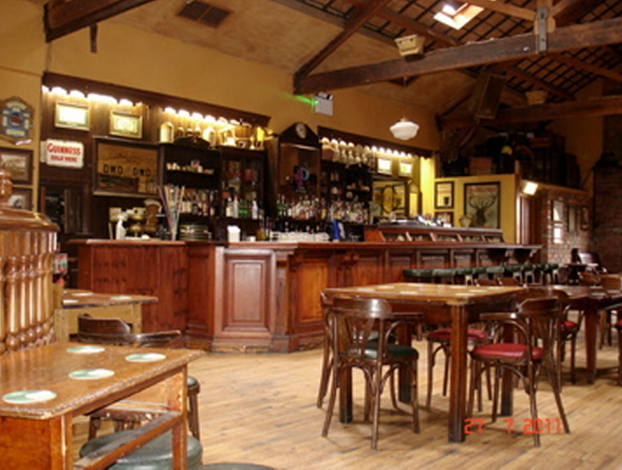 Population would call for an extra selection in Dublin – especially because The Den is relatively small – so head for Rathmines to this cavernous wood-panelled late bar with two levels, big screens and food to help you last the night.
Cork: Reardens Bar
No, Cork. We haven't forgotten about you. This was the first choice venue for both of our resident Corkmen.
The heart of the city on Washington Street is where you'll find this super-pub. Big screens, pints aplenty… what more could you ask for?
What's your local like?