ONLY ONE TEAMS in the past 20 years has managed to win the Sam Maguire and retain it the following year.
Kerry were the most recent team to win two-in-a-row [2006 and '07]. Meath [1987, '88] and Cork [1989, '90] were in danger of starting a habit before a swathe of Ulster counties rose to prominence. Donegal looked in good shape to defend their title this year but were blown out of the water by Mayo in the quarter finals.
Alan Brogan was part of the Dublin team that ended a 16-year wait for All-Ireland glory, in 2011, but the squad contained many players on the wrong side of 30 and a manager who was stepping down after achieving a crowning glory. Brogan, an unused sub when Dublin clinched the Sam Maguire in September, fancies the current crop's chances of keeping the cup in the capital.
"I suppose in 2011," he said, "that was the first time for so many of us. Pat Gilroy had been there three years at that stage so there [may] have been a feeling that 'we've achieved it now'.
With Jim [Gavin], it's his first year of a three-year term. I think he'll park it. Once the lads get back from Cancun, he'll park it and the focus will be on next year. The Sam Maguire [in September] will have to be parked as well because it can become a distraction for some fellas. It can be draining as well."
Brogan has spoken to the Dublin boss on a couple of occasions since the victory at Croke Park and will let the management team know, by the end of this year, if he will commit to another season of inter-county football.
"I think the work that was done at underage level over the last six, seven years is really bearing fruit, with a couple of the younger guys coming through. We probably didn't have that over the last four or five years before and that certainly helps," Brogan added.
"When you're All-Ireland champions, all we can do is try and retain it. It's going to be difficult but Jim will have everybody tuned in and we'll have one or two new faces, hopefully, pushing for places."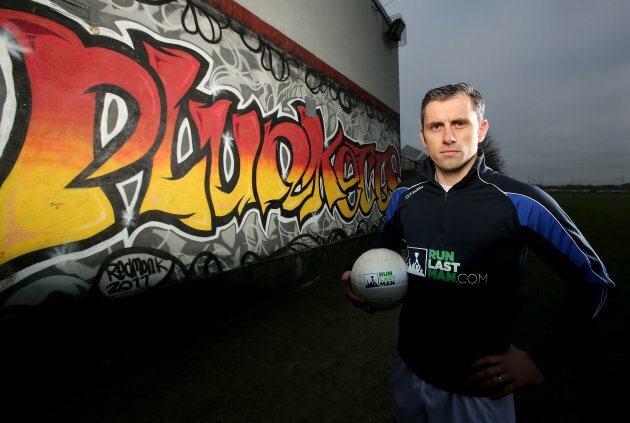 Brogan is pictured promoting RunLastMan.com. INPHO/Dan Sheridan
"It's a young team, barring a few of us, and the guys are committed to the cause," Brogan commented. "Jim's philosophy is to take one game as it comes and I can't see that changing."
Whether he is playing for Dublin or cheering them on, Brogan believes a strong start to the National League can create vital momentum ahead of championship summer.
He said, "Getting those wins certainly helps and we saw it this year, especially with the younger guys. A few good performances in the National League and the guys were full of confidence going into the championship."