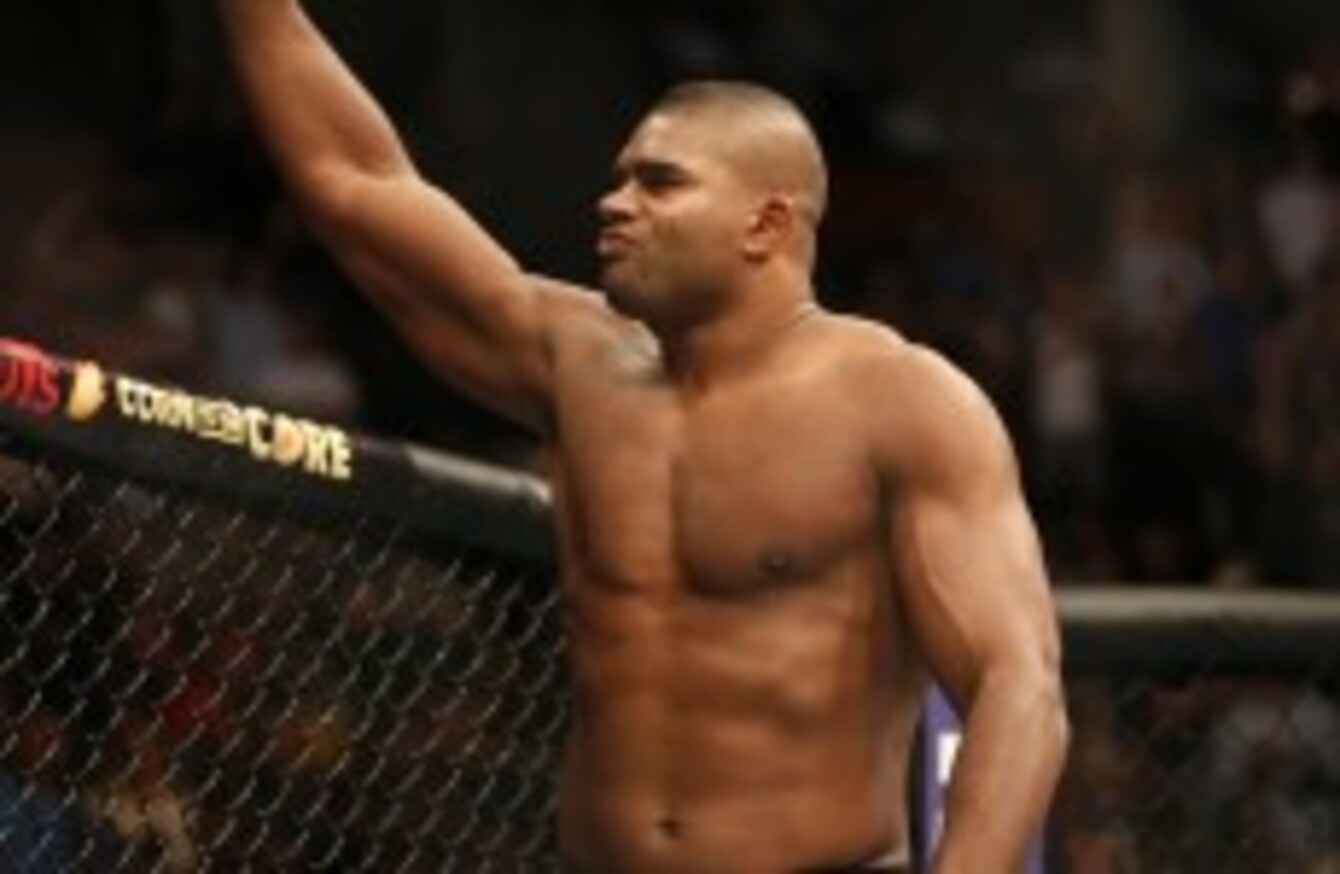 UFC heavyweight Alistair Overeem.
Image: Gregory Payan
UFC heavyweight Alistair Overeem.
Image: Gregory Payan
ALISTAIR OVEREEM IS backing Conor McGregor to emerge victorious from this summer's featherweight world title bout against defending champion Jose Aldo.
McGregor will aim to become Ireland's first UFC champion — and just the fourth ever from Europe — when he takes on the Brazilian in the main event at UFC 189 in Las Vegas on Saturday, 11 July.
Overeem, the ex-Strikeforce champion who's currently ranked eighth in the UFC's heavyweight division, believes McGregor already has a psychological edge over his opponent, which could be instrumental when they meet in the octagon.
When asked by BloodyElbow.com's Anton Tabuena for his prediction, Overeem said: "Well in that fight I kind of like Conor, even though he's a little bit… on the edge of 'too much'. And I also like going for the underdog, and that's why (I'm rooting) for Conor McGregor.
Overeem added: "He [Conor McGregor] is a barking dog and you would say 'oh that must be dangerous!' but maybe he bites, maybe he does not. Still, he's going into that fight as an underdog.
"Aldo has won all of those years, but still, Conor McGregor is getting into his mind. If he keeps doing that, and I guess he will, then it can be 50-50 when he's not fighting with his brain when he gets emotional.
"And Brazilians tend to have that weakness, they get emotional. You can easily get them upset and get them out of their comfort zone. They're clever too and very gifted athletes, but they have that emotional thing, which we Europeans also have a little bit of."