WE RECKON THERE'S been good banter amongst the GAA community in IT Carlow this week.
Next in Tullamore sees the two semi-finals in the Cadbury's All-Ireland U21FC down for decision with Galway meeting Kildare and Cork facing Cavan.
And there's a friendly rivalry amongst the six students on the Carlow campus before the showdowns.
Eoin Walsh is part of the Galway setup against a Kildare squad that features Fergal Conway and Shane McNamara. While Cork's Brian Hurley features against the Cavan duo of Joe Dillon and Kevin Mulvany.
So who'll have the bragging rights in lectures on Monday morning?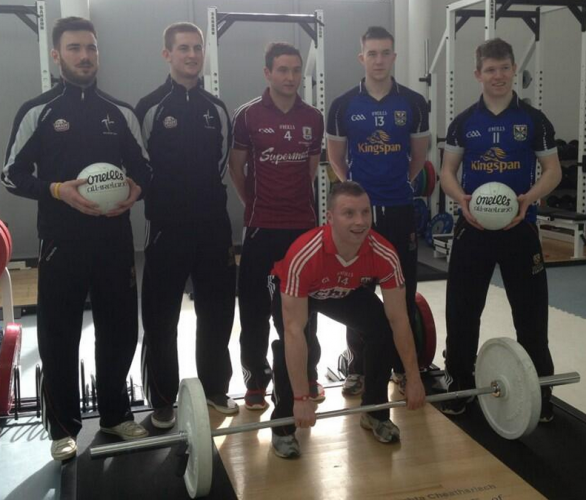 Pic: @ITCarlowGAA