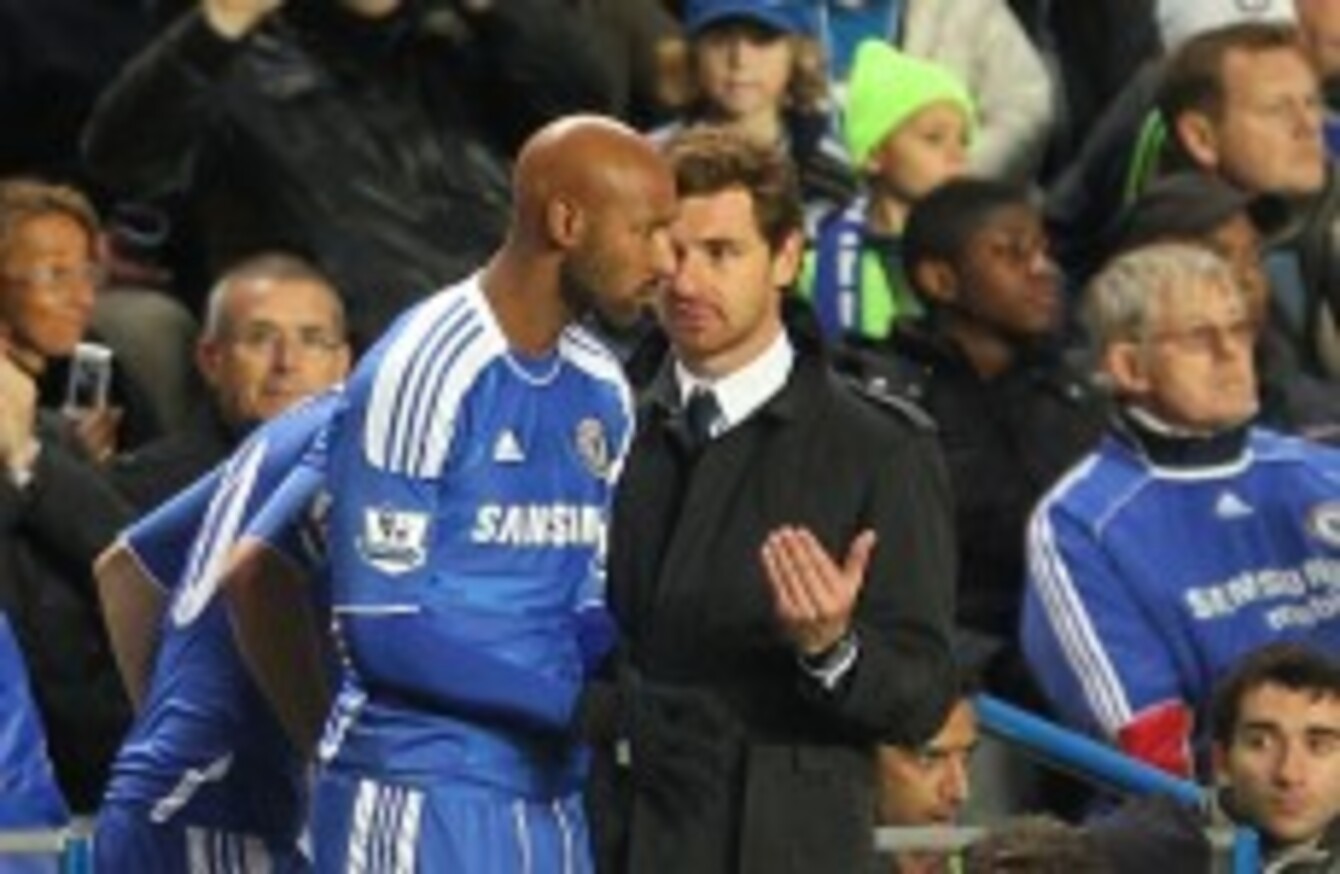 Image: Stephen Pond/EMPICS Sport
Image: Stephen Pond/EMPICS Sport
IT APPEARS THAT France international striker Nicolas Anelka and Brazilian defender Alex have already made their final appearances for Premier League giants Chelsea.
The pair, who are reported to have grown increasingly dissatisfied by their failure secure regular Premier- and Champions League starts in recent months, were absent from Chelsea's match-day squad for yesterday's clash with Newcastle United.
Speaking prior to Chelsea's 3-0 victory over the Tynesiders, manager Andre Villas-Boas revealed that both players had submitted transfer requests.
The Portuguese also confirmed that, pending the opening of the winter transfer window, Alex and Anelka would train on a schedule different to that of the main squad.
"They are top, top professionals – their professionalism and integrity is never in question – but at this moment and with the recent form and results, we have decided just to try to get the group together, and we have decided to assign different training times for Anelka and Alex."
Anelka has borne the decision with equanimity, even going so far as to offer a clue regarding his likely destination in a statement on the club's website.
"I've known for a little while where I'll be on 2 January. The club, which is going through a difficult time, has decided to work with Chelsea's players of the future and, as I am a good professional, I have accepted this."
Should the expected transfers fail to materialise, both players will be free to rejoin the main squad.