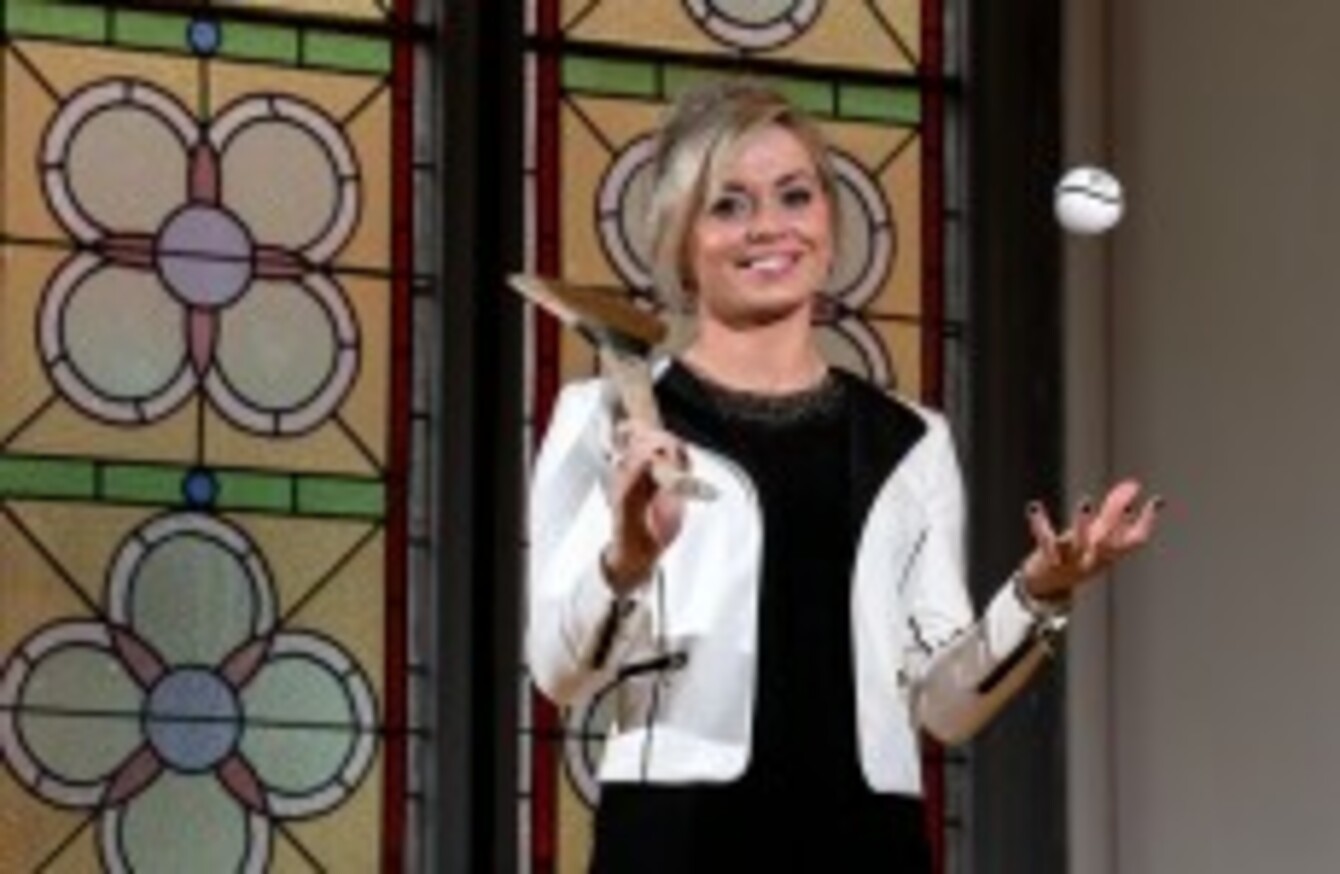 Anna Geary: 'something had to give'.
Image: Ryan Byrne/INPHO
Anna Geary: 'something had to give'.
Image: Ryan Byrne/INPHO
Updated at 21.30
CORK CAMOGIE STAR Anna Geary has called time on her glittering intercounty career at just 27 years of age.
Last year's All-Ireland-winning skipper says it's time to focus on her career.
"Camogie for the past 12 years has been the focal point of my life and I've enjoyed every second of it," Geary told Marty Morrissey on the RTÉ News.
"But now, the career has to become my priority. And you know the career and the direction I'm taking means I can't give the same level of commitment to camogie.
"And when you're not prepared to give 100% somebody else needs to take that chance."
Geary, the current Cork Rose, plans to complete a Business and Life Coaching Diploma.
The Milford club player won four All-Irelands with the Rebel County and was awarded four All Star awards.
"Camogie has given me so much," the 27-year-old writes in a statement. "I just hope I gave something back to the game — both on and off the field — while playing with Cork. I am privileged to have worn the Cork jersey for as long as I have, but also honoured to have lined out alongside past, present and future heroes of the game.
"I am lucky to have shared my intercounty journey with true friends. Equally, I am grateful for all of the support from my family, management and Cork fans throughout my career."
"I have played with Cork during an exciting time for camogie. The profile of the game is consistently increasing and there have been many positive developments. I will continue to play my club, Milford, as I am not prepared to walk away from camogie entirely. Camogie will always be a part of who I am as it has helped me in so many ways. It's just someone else's turn now to step in and experience that same joy in the Cork jersey."
Cork were beaten in the league final by Galway last weekend with Geary missing the campaign with an injury picked up with her north Cork club. 
– First published at 19.01