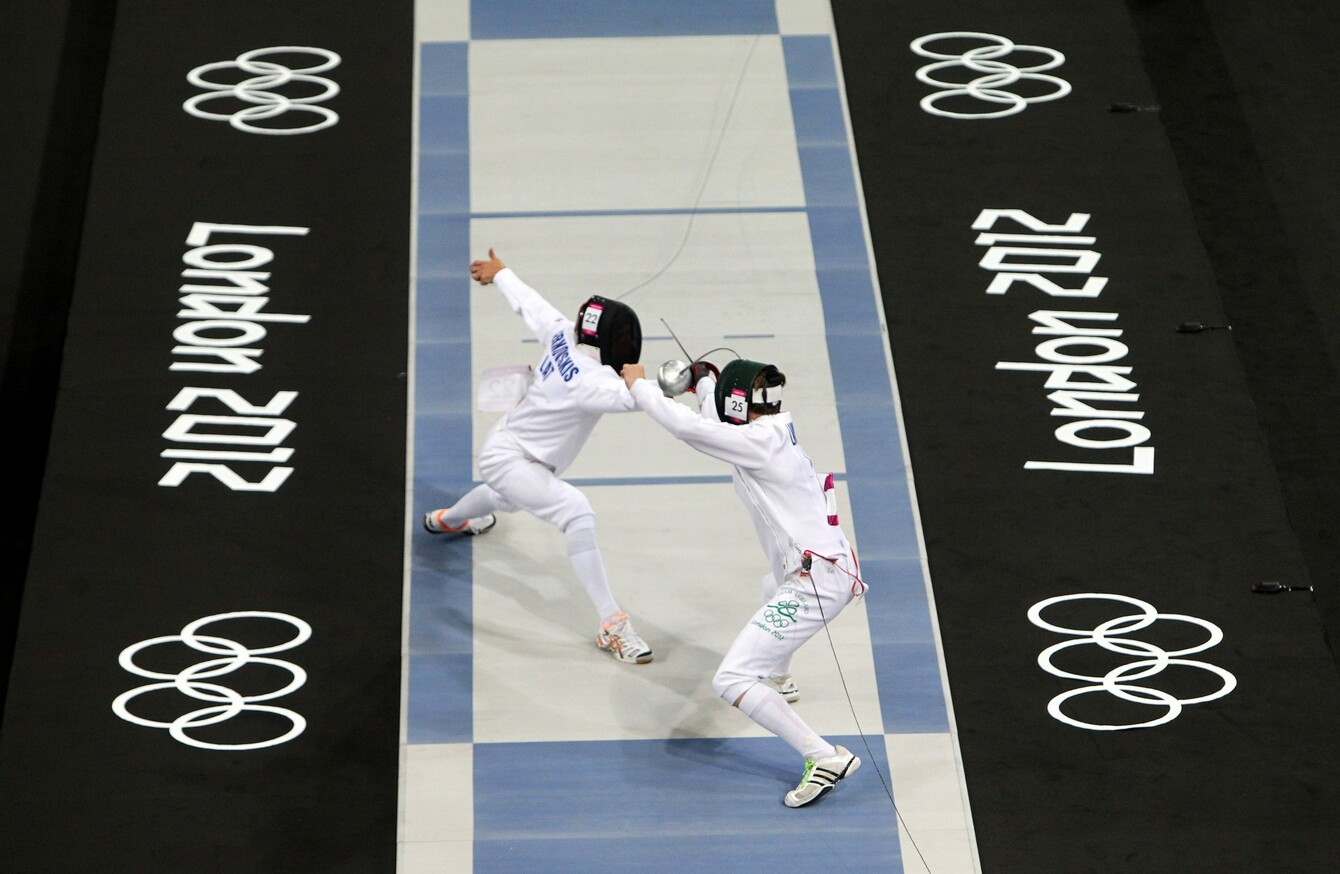 Arthur Lanigan-O'Keeffe has represented Ireland in modern pentathlon at the Olympics.
Image: PA Archive/Press Association Images
Arthur Lanigan-O'Keeffe has represented Ireland in modern pentathlon at the Olympics.
Image: PA Archive/Press Association Images
Updated at 20.35
IRISH OLYMPIAN ARTHUR Lanigan-O'Keeffe says he is expecting an apology and a refund from Aer Lingus after a flight controversy was made public earlier.
Lanigan-O'Keeffe — who has represented Ireland in modern pentathlon at the 2012 Olympics — missed a regional flight to Birmingham following issues with his fencing equipment.
The controversy prompted the 24-year-old to vent his frustration at the incident on Facebook earlier, with thousands of people consequently viewing, liking, sharing and commenting on the post.
Speaking this evening, Lanigan-O'Keeffe admitted he didn't expect his post to gain so much attention and said he was expecting an apology and a refund from the airline.
"It's all I'm after," he told The42. "I'm not going for anyone's head here. My funding is quite valuable — it's not in excess either, Olympic athletes don't make a huge amount of money. All I want is to get my money back and I can budget it into another competition. That, and an acknowledgement from Aer Lingus."
The Irish athlete, who won gold at the European Modern Pentathlon Championships last year and is set to compete in the Rio Olympics this summer, said he was surprised at the difficulties he encountered on his flight to Birmingham earlier this weekend.
I travel to and from competitions regional from Ireland all the time and have done for the past 10 years using Aer Lingus on similar sort of aircrafts.
"It was a strange situation. The posts I put out I didn't realise would get as much coverage as they did. It's unfortunate.
I was called up and asked to show my gear to the pilot on the plane. I did that, and long story short, I tried to come up with a solution, there wasn't one, and the only solution was to get off (the plane) with my bag.
"This has blown up a lot more than I expected and I don't want to do anyone any harm.
"At the time when it happened, I was obviously very disappointed — more so, because I'd missed my competition rather than anything else.
"It was just handled unusually — different than the normal protocol."
And was he informed why he was being treated in a different manner than usual?
Their reasoning was that I would have access to the cabin in the plane because the plane was very small. I'd been on flights like that before and I said I could probably do more damage with a pen that I was holding than the actual épée — the épée's quite blunt, it just has a button on it.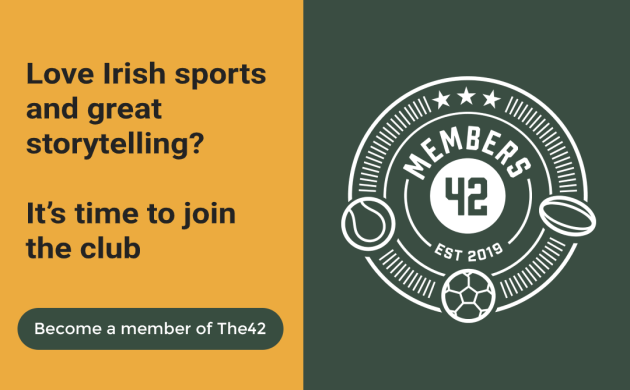 "They then tried to see if they could put it into a secure place in the cabin and that was refused.
"A lot of the time when I travel, I usually have a pistol (which is commonly used in modern pentathlon) with me as well."
Despite his troubles, Lanigan-O'Keeffe says he is optimistic that he will receive an apology and a refund from the airline, but adds that he won't get too worked up about it either way.
I'm just trying to enjoy Easter Sunday with my family and I'm not going to concern myself too much with all this, but I'm still waiting to officially hear back from Aer Lingus. But they've written to me on Twitter and we're coming to an agreement already, so it's okay."
And how much of an impact is missing the Birmingham International Fencing Tournament likely to have on his preparations for Rio?
"It's a sway from the plan. It's not ideal. I had targeted this. I had changed my training to prepare for this. But sport is always changing and you have to adapt to things like this. It's not the end of the world. I'm not going to get upset about it now. What's done is done."
Meanwhile, Aer Lingus Regional, operated by Stobart Air, released the following statement regarding the incident. 
"We regret the inconvenience caused to the passenger. However, as set out in the baggage information and guidelines on aerlingus.com, sports weapons cannot be carried on Aer Lingus Regional flights and any such equipment needs to be declared in advance of travel.
"The passenger was offered alternative travel options and a full refund."