LAST NIGHT'S DANCING With the Stars was a doozy.
Thalia Heffernan was the second contestant to be eliminated after her minion-style dance to Happy failed to impress viewers with their jive.
It just goes to show, never go full minion.
Someone who definitely left an impression though, was Des Cahill. The RTÉ presenter dressed up as Austin Powers and danced along to Salsa Nova by Quincy Jones, aka the Austin Powers theme tune.
It was… something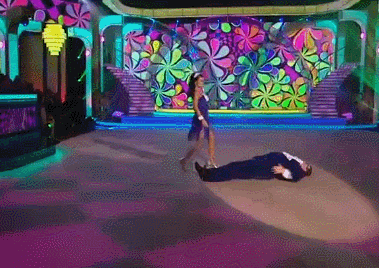 Judge Julian said:
I need a stiff whiskey after that, humping and grinding all over the floor after, that last bump n grind…. I can never look at you the same way.
But he managed to get just 14 points, compared to Thalia's 20, but the audience loved it!
What have we become?
Ireland has truly changed forever.
DailyEdge is on Snapchat! Tap the button below to add!
Written by Nicola Byrne and posted on DailyEdge.ie
[image alt="" src="http://cdn.thejournal.ie/media/2017/01/img2-thejournal-579.png" width="600" height="115" credit-url="" credit-source="" credit-via="" credit-via-url="" wp-id="wp-image-3212478" class="alignnone" /end]