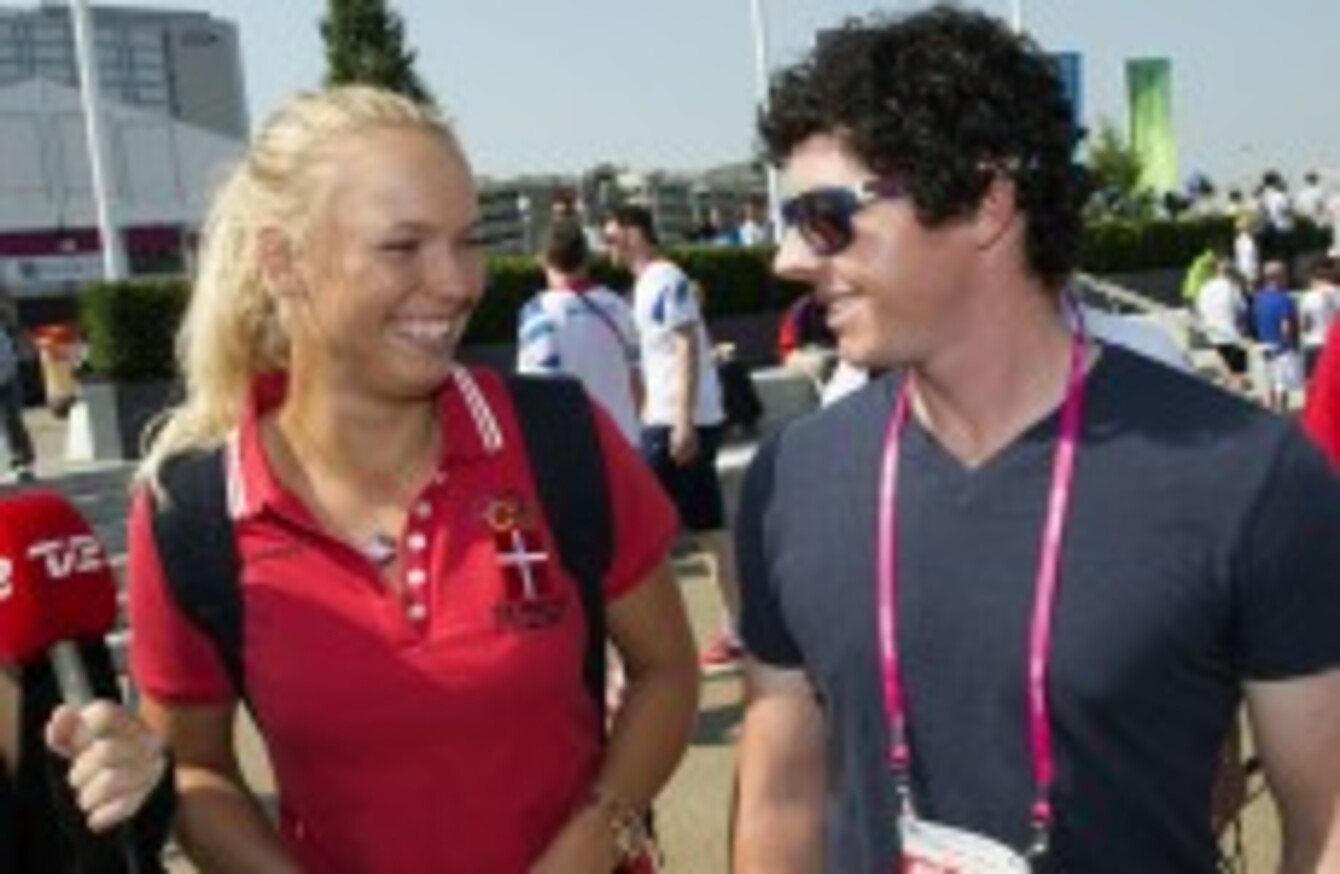 Caroline Wozniacki and Rory McIlroy.
Image: SJRUP THOMAS/Polfoto/Press Association Images
Caroline Wozniacki and Rory McIlroy.
Image: SJRUP THOMAS/Polfoto/Press Association Images
RORY MCILROY TODAY accepted criticism over his controversial move to skip last week's WGC-HSBC Champions — but said he desperately needed a break from his hectic schedule.
McIlroy, 23, and Tiger Woods both opted out of the prestigious $7 million tournament at southern China's Mission Hills, just days after facing each other in the lucrative one-day "Duel at Jinsha Lake", also in China.
McIlroy called the WGC-HSBC Champions a "tough one to miss", but added that he had to cut one event to avoid playing too many consecutive weeks.
"It's a World Golf Championship, it's a big event, it was a tough one to miss, especially watching it on TV," he said ahead of the Barclays Singapore Open, agreeing that the criticism was fair.
"But I can't play every week. If I'd played that, I would have played five in a row to finish the season, after playing in Turkey and playing the Ryder Cup and all the FedEx Cup stuff. It's just too much, and that was the one I cut."
He hinted that he may be more likely to play the WGC-HSBC Champions next year when it returns to Shanghai's Sheshan International Golf Club, which he prefers to Mission Hills' Olazabal course.
"I played the golf course at Mission Hills a couple of years ago and I didn't really like it," he said. "I thought it was a course that if I went to, I was going to get frustrated and I just wanted to give it a miss. I'm glad it's going back up to Shanghai next year."
McIlroy, who will slim down his schedule to 22 or 23 events next year, spent last week watching his tennis-star girlfriend Caroline Wozniacki reach the final of the Tournament of Champions in Bulgaria.
He said it was a great way to "decompress" before the final few weeks of the season, when he is bidding to become the second man ever to top both the European and PGA Tour prize money standings in the same season.
"I need those weeks where I can completely escape from this, from my life. I sometimes forget what I actually am, what I do, and I need to get completely away from it," McIlroy said.
"I think I need those weeks, they're very helpful and it helps me get away.
"You see some guys, golf is everything, it's their life. Of course it's my life, and I'm very lucky to do it, but sometimes you just need to step away from it and decompress in some way. Spending last week with Caroline definitely helped me do that."
He said managing his time was one of the most important skills he had learned since winning his first Major at last year's US Open — although he still hasn't managed to schedule a tennis match with his girlfriend.
"She thinks she can beat me left-handed at tennis. We still haven't played yet," McIlroy said.