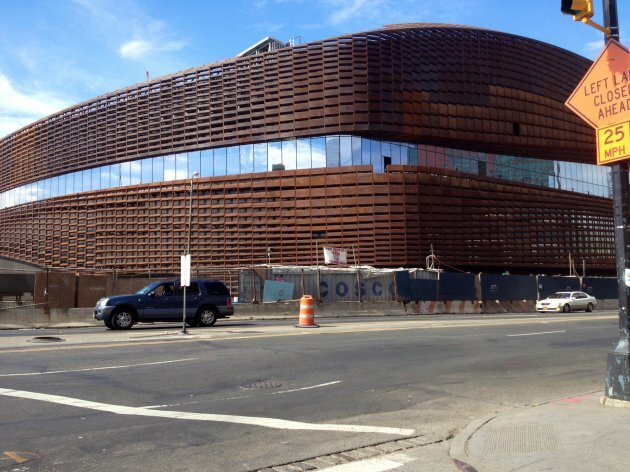 Pic by Ben Newell (via Flickr)
WE'RE HARDLY THE world's foremost authorities on architecture but there's something about the Barclays Center, soon-to-be home of the Brooklyn Nets, that's a little bit… well, ugly.
Designed by architecture firms Ellerbe Beckett and SHoP Architects, the stadium's rusted steel panels (yes, that's what it is going to look like) are supposed to evoke beautiful memories of the borough's traditional brownstone buildings.
When all the bills were added up, it was a snip at an estimated construction cost of $1 billion. Worth it?