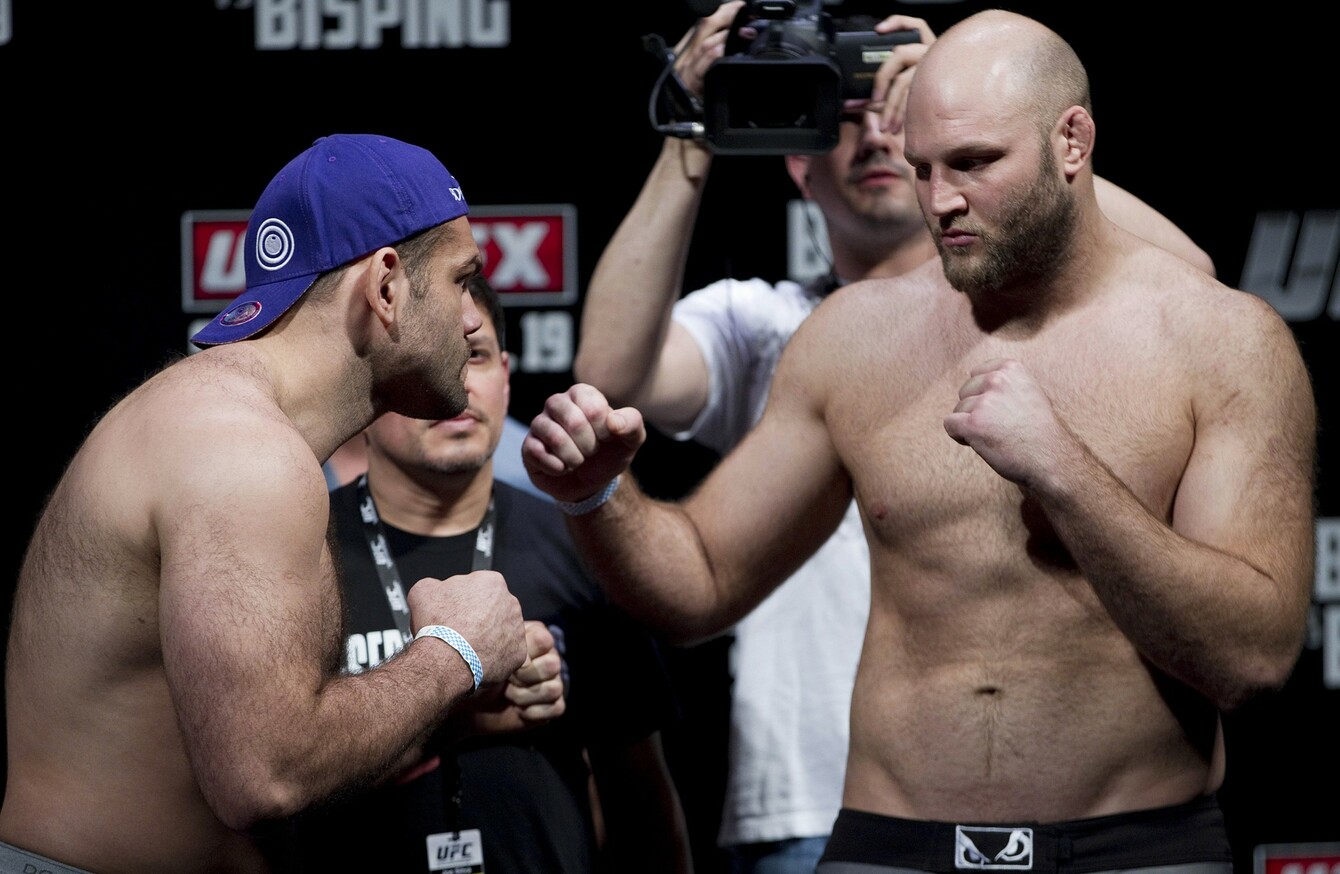 Ben Rothwell (right) is under USADA investigation
Image: AP/Press Association Images
Ben Rothwell (right) is under USADA investigation
Image: AP/Press Association Images
UFC HEAVYWEIGHT BEN Rothwell has become the latest fighter to be flagged by the US Anti-doping Agency (USADA).
Rothewell is facing a potential anti-doping policy violation, the result of  a test on 6 February, the UFC announced last night.
The 35-year-old was in training to face Fabricio Werdum at UFC 211 on 13 May in Dallas but has been provisionally suspended pending the result of the USADA investigation.
Rothwell was suspended for nine months by the UFC in 2013 for elevated levels of testosterone in an in-competition sample.
Despite having a therapeutic use exemption for testosterone replacement therapy at the time, Rothwell's level of the hormone was outside the threshold allowed.
Rothwell is the fourth UFC fighter to come under USADA scrutiny recently with Brock Lesnar, Felipe Olivieri and Tom Lawlor all handed bans this year.