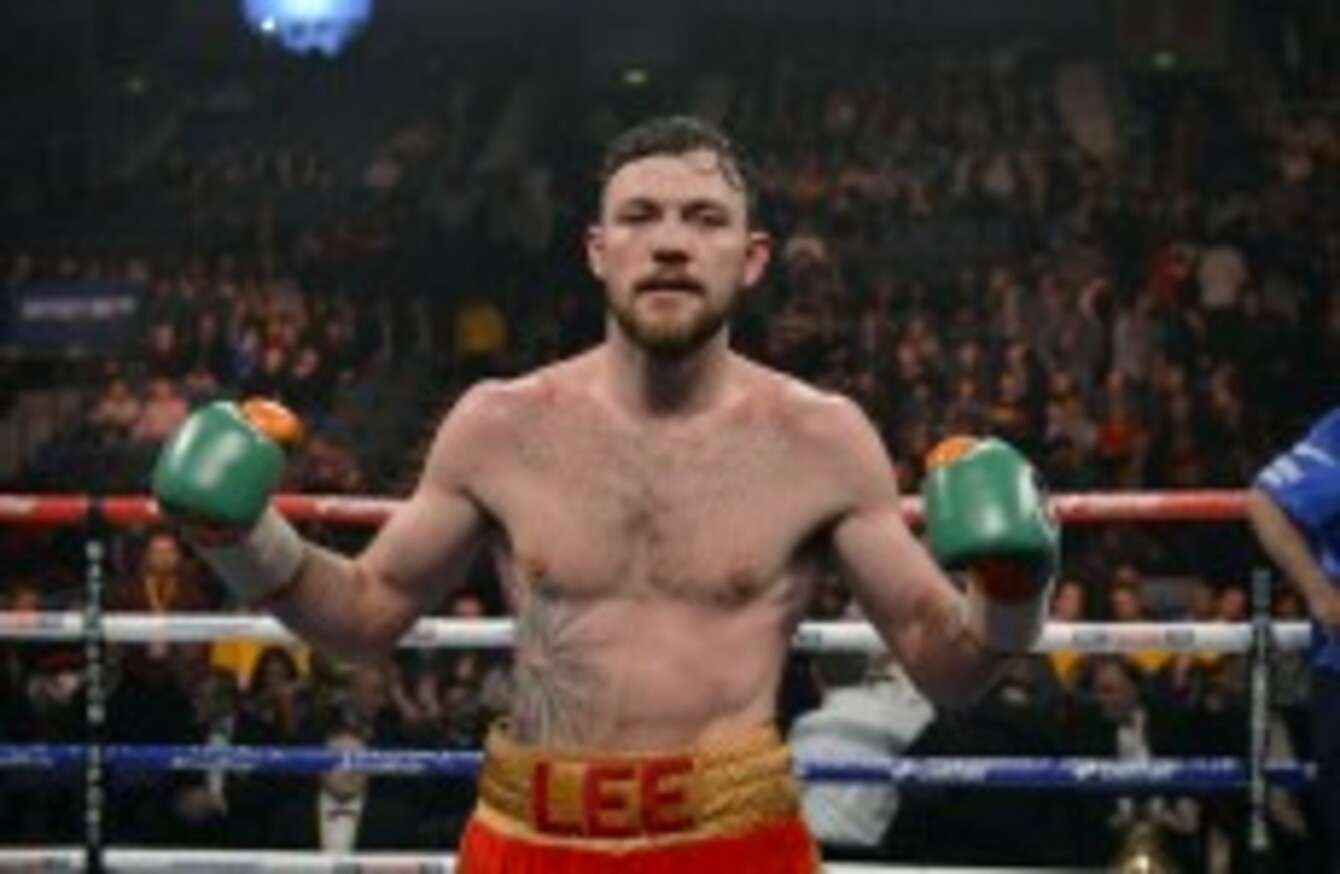 Andy Lee beat John Jackson in his recent New York fight.
Image: ©Russell Pritchard/Presseye
Andy Lee beat John Jackson in his recent New York fight.
Image: ©Russell Pritchard/Presseye
1. Andy Lee was in big trouble on Saturday night.
Facing junior middleweight contender John Jackson on the undercard of Cotto-Martinez at Madison Square Garden in New York, Lee looked to be on his way to his third loss as a professional, something it doesn't seem his career can presently afford.
Jackson, son of hard-punching 1990s stalwart Julian Jackson, did his best impersonation of his father against Lee. His power was absolutely explosive and he looked calm, relaxed and in control right up until the point Lee put him on the canvas.
Writing for The Sweet Science, Kelsey McCarson details the life lesson to be taken from Andy Lee's recent victory over John Jackson in New York.
2. There will be some great games and some appalling games. There will be fantastic goals, terrible cheating, drama, scandal, hilariously bad refereeing decisions. And all of it, the good, the bad and the ugly, will be worth watching, because nobody knows anything.
"When it was Roberto Carlos' birthday, the president of [Russian side] Anzhi gave him a Bugatti," the ever-hopeful Seluk said. The beauty of the World Cup is that, for the moment, anyway, Toure wants three points in his opening group game against Japan on Sunday even more.
The great Nick Hornby previews the World Cup for ESPN, touching on Yaya Toure, money, and club football.
3. It's a cultural debate, not a sports one. Almost 70 percent of NFL players are black, the NBA is almost 80 percent. Can you imagine if because of "tradition" Lance Stephenson just started punching LeBron James in the Eastern Conference finals instead of blowing in his face? Just to mess with his head?
Richard Sherman raised his voice in an interview following the NFC Championship Game and America, as a whole, clutched Her purse and crossed over to the other side of the street. Extreme fining for fighting and unsportsmanlike conduct makes both sports less interesting. We'd disapprove of Lance punching LeBron because it's violent and wrong. Because kids watch the NBA. Because kids look up to NBA players.
Mark Anthony Green asks the question 'What if Hockey Were a Black Sport?' for GQ, producing some fascinating writing as he attempts to answer.
4. The World Cup is paradise for stats fans. Miguel Delaney put together a collection of some of the more interesting numbers related to the history of the competition.
This does exactly what it says on the tin, with Miguel Delaney arming you with the key stats to impress people during the Brazil-hosted tournament.
5. Nel says it takes him about 20 minutes to code a match, based on there being around 10-12 place kick attempts per game. He's coded more than 5,000 kicks, with the site holding all the kicks that he's coded since 2012 and uploaded using Theron's interface.
The coding process is currently done manually from recorded match video and, as Nel is based in South Africa, most of the kicking stats on the website are naturally Southern Hemisphere based – Super Rugby and the Rugby Championship. There is good news for Northern Hemisphere fans, however, as Nel has coded all kicks from the 2014 Six Nations as well as the semi-finals and final of the 2014 Heineken Cup.
Andy McGeady, writing on his own blog, talks to Jurie Nel about place-kicking in rugby and ranking the men who are responsible for taking penalties and conversions.
6. If by chance you have never been to a Brazilian training session, allow me to recommend it most highly. (Apologies for the overflow of analogies here, but for those of us new to arguably the biggest sporting event in the world, comparisons are all we've got.)
A Brazilian training session is like ballet without the ponciness, Riverdance without the Enya-like faux Celtic-ness. It has the same air of practised-to-the-bone choreography that might put one in mind of trapeze artists, but with fewer sequins and more hair gel. It is, in other words, a surprisingly soothing way to wile away an afternoon.
The Guardian's Hadley Freeman compares the World Cup to Disneyland, featuring as they do strong corporate elements and a vague menace.