Stephane Guivarc'h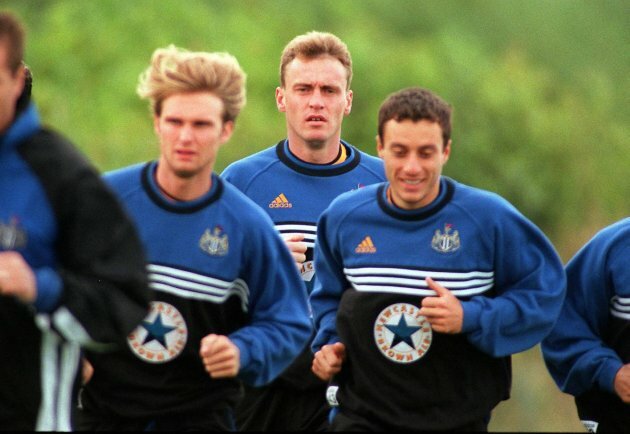 THE MAN WITH the superfluous apostrophe had a goalscoring average of two goals in every three games at Auxerre in the mid-to-late 1990s. He went to the World Cup in his home country as Aime Jacquet's only recognised out-and-out striker. Even though Les Bleus won the World Cup, Guivarc'h became truly the world's first 'false number nine,' failing to score even once. He moved on to Newcastle later that summer and played four games, before moving on to Rangers in November. The following season, he was back at Auxerre and long past whatever his best had been.
Kevin Prince Boateng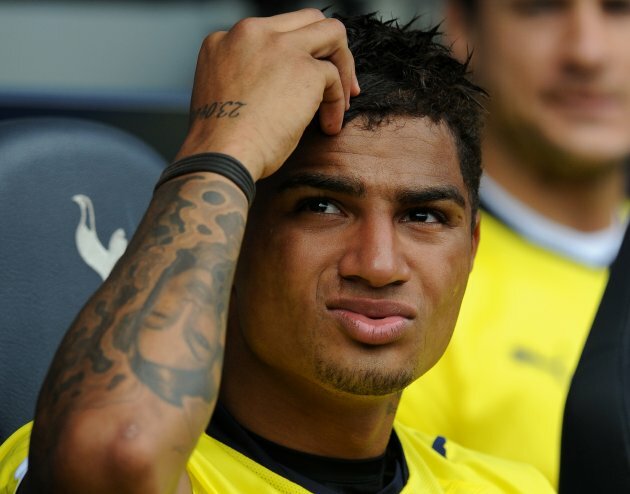 Although he flopped/wasn't given much of a chance at Tottenham, Boateng actually enjoyed a pretty decent season with Portsmouth in 2009/2010 (well, insofar as anyone could enjoy the soap opera that engulfed Fratton Park at the time). However, his career has only really flourished since he made the move to Milan, where he has led the club's transition from football's retirement village to something a lot more vibrant.
Giuseppe Rossi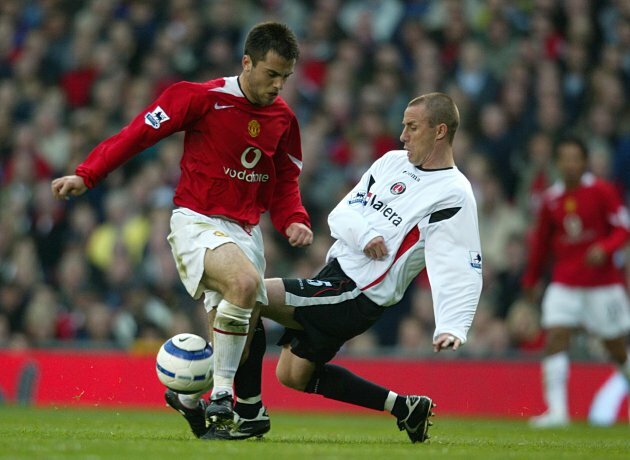 After two years, four goals and 14 appearances for Manchester United, the promising Italian American went to Newcastle United on loan. That didn't work either, and the now 26-year-old's career only got going when he joined Villareal in 2008. He joined Fiorentina in January but has yet to feature because of a cruciate injury.
Gerard Pique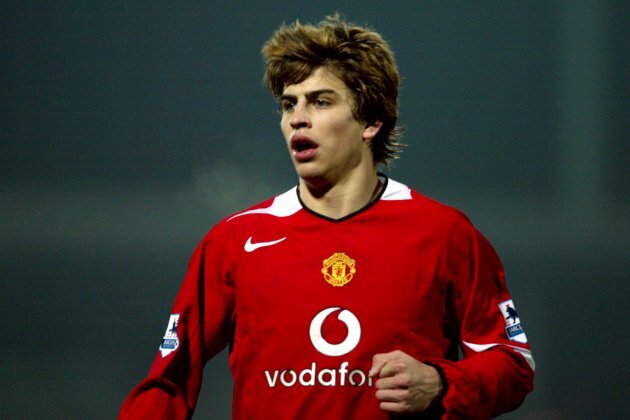 In the last eight years, Pique has divided his time between Manchester United (12 appearances, loan spell at Real Zaragoza) and Barcelona (two Champions League winner's medals, three La Liga titles, two Copa Del Reys and one Shakira). We think he might be better off where he is.
Mario Balotelli
One goal this season in the Premier League, four in three games for AC Milan already. You couldn't say that Mario flopped in England – City would not be the current champions without him – but England never seemed to suit a man of such mischievous ways.
Diego Forlan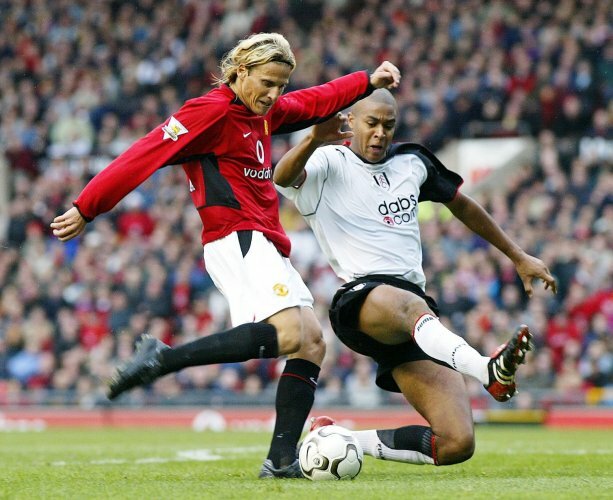 Striding down the Manchester United touchline like a swarthy Kevin Kilbane, Forlan could never quite shake off those Sally Gunnell comparisons. It doesn't seem like it but he actually made 98 appearances for Alex Ferguson's side, most as sub, and scored a paltry 17 goals. Much like Rossi, it took a move to Villareal to wake the Uruguayan's inner striker and he duly went on to become one of the best strikers in the world at Atletico Madrid.
Albert Luque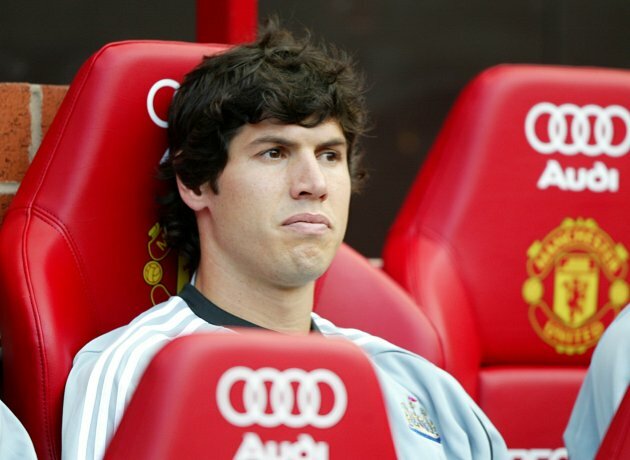 A five-year contract at Newcastle United, which he signed in 2005, was torn up after two injury plagued years for the skilful Spaniard. Luque had built a reputation as one of La Liga's most potent attacking threats at Deportivo la Coruna, but the North East of England proved a hostile beast. After a promising debut, he tore his hamstring in his second game for the club and was rarely seen again.
Juan Veron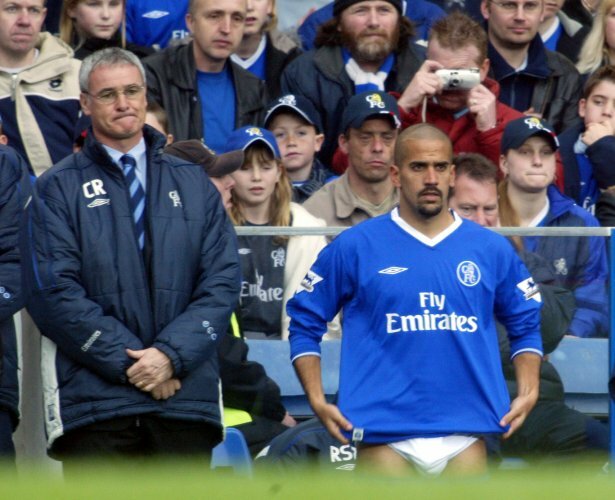 The Little Witch was a little bit out of his element at Old Trafford, where he failed to adapt to the pace of the English game alongside Roy Keane and Paul Scholes. A move to Chelsea followed, and a curious parallel with Stephane Guivarc'h. Like the Frenchman, Veron scored on his debut against Liverpool. Like the Frenchman, he lasted fewer than 20 games before moving on to a far better time in the slower climes of Milan, Inter of.
Jon Dahl Tomasson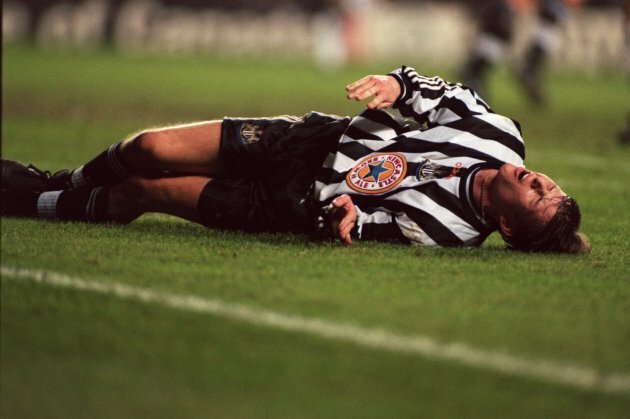 The Dane enjoyed his best success in two spells with Feyenoord, while he's remembered fondly as a decent foil for Andriy Shevchenko at Milan. However, vomiting in the tunnel before his Newcastle debut against Sheffield Wednesday set the tone for a spell where he was played out of position and only scored four times in 34 games.
Fernando Morientes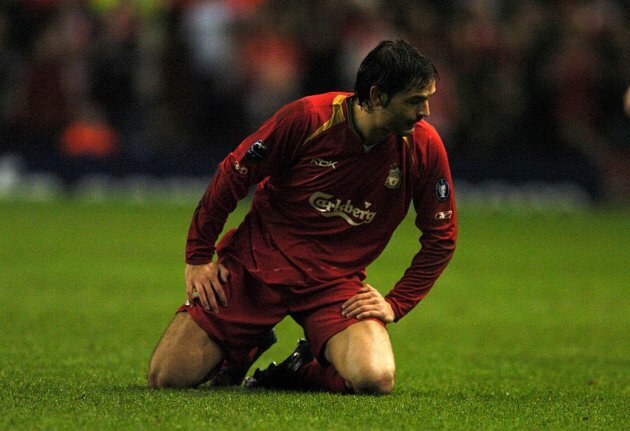 Oh dear, oh dear, oh dear. Having scored 82 goals in 182 league appearances for Real Madrid and enjoyed a successful spell with Monaco, the Spaniard joined Liverpool in January 2005 for £9.7m. He would score only 12 goals in just over a season at Anfield, and his sale to Valencia in 2006 was not lamented by too many Reds fans, who would come to love another Fernando a couple of seasons later.
Tony Cascarino
The Irish(ish) striker was a fans' favourite at Millwall before leaving to join Aston Villa in a big money move in 1990. What followed were four years of little success in Birmingham, then with Celtic, then Chelsea. At the age of 32 it seemed Cascarino would be best remembered as Niall Quinn's back-up but then something extraordinary happened. Marseille, demoted from Ligue 1 due to a bribing scandal, brought the Londoner to the south of France on a free transfer and he would go on to score over 100 goals in French football – first at the Stade Velodrome, then at Nancy.
(All images: PA Images)