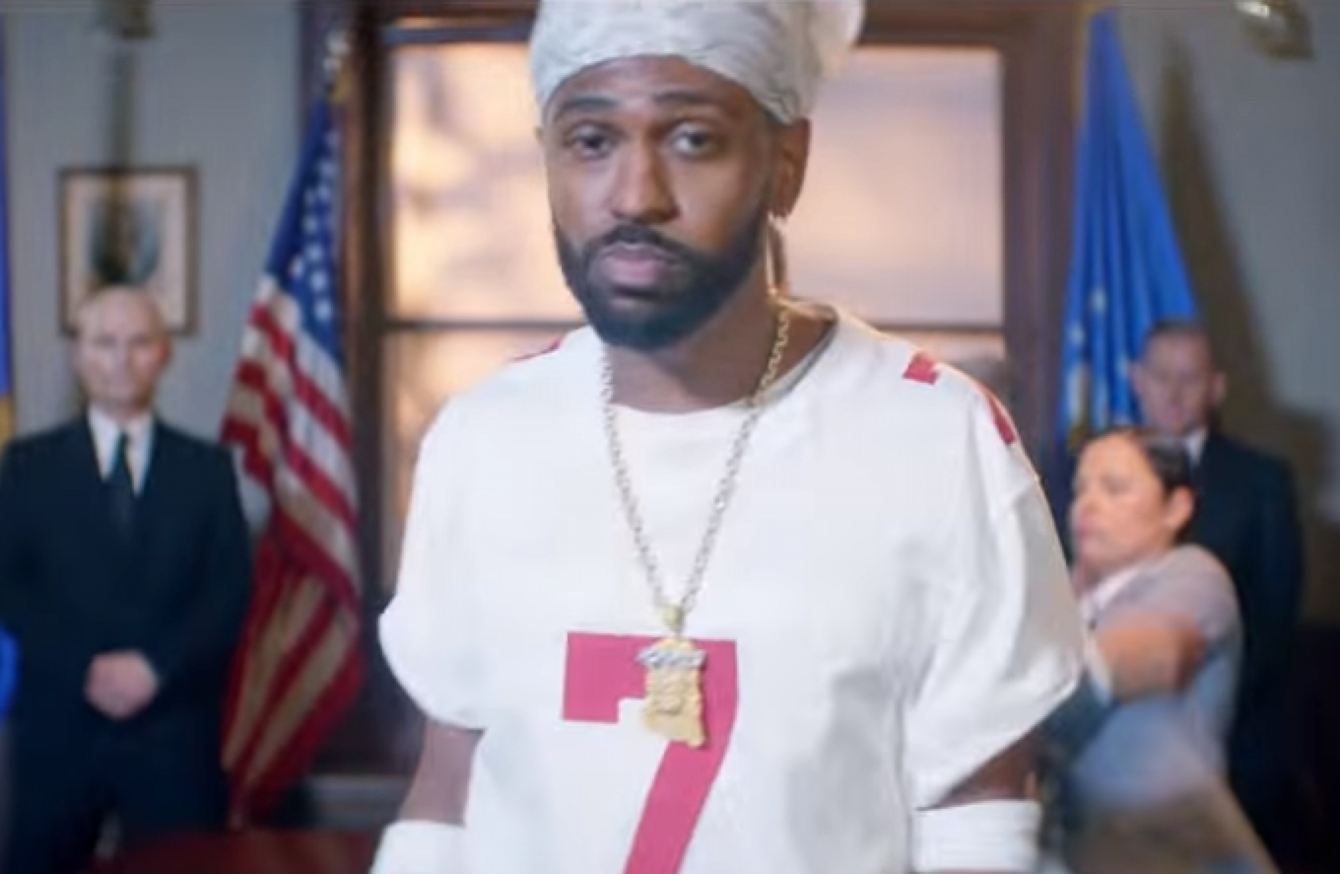 Big Sean also wore Kaepernick's 49ers jersey in the video for Big Bank.
Big Sean also wore Kaepernick's 49ers jersey in the video for Big Bank.
EA SPORTS, THE developer of the NFL Madden video games, say 'an unfortunate mistake' led them to edit Colin Kaepernick's name out of a song on the game's soundtrack.
Kaepernick is on the verge of entering a second season without a team, five years on from helping the San Francisco 49ers to the Super Bowl decider – which ended in a loss to the Baltimore Ravens.
Kaepernick last year filed a grievance against NFL team owners for alleged collusion to keep him out of the game. Now, 30, the former 49er was among the highest profile players leading the protest of kneeling during the national anthem which precedes all NFL games. The protest was an effort by players to call attention to racial inequality after a spate of African-American deaths by the actions of armed police.
Last night, rapper Big Sean tweeted his 'disgust' that his verse in the version of 'Big Bank' which appears on NFL Madden had been scrubbed of Kaepernick's name "like it's a curse word". So rather than hear the original "You boys all cap, I'm more Colin Kaepernick", players of the game will hear "You boys all cap, I'm more... I'm rare as affordable healthcare".
Source: YGVEVO/YouTube
In an apology tweeted last night, EA Sports said an update on 6 August would restore Colin Kaepernick's name to the 'Big Bank' lyrics.
"Members of our team misunderstood the fact that while we don't have rights to include Colin Kaepernick in the game, this doesn't affect soundtracks. We messed up and the edit should never have happened... we apologise to Colin, to YG, Big Sean, to the NFL, to all of their fans and our players for this mistake."
The42 is on Instagram! Tap the button below on your phone to follow us!