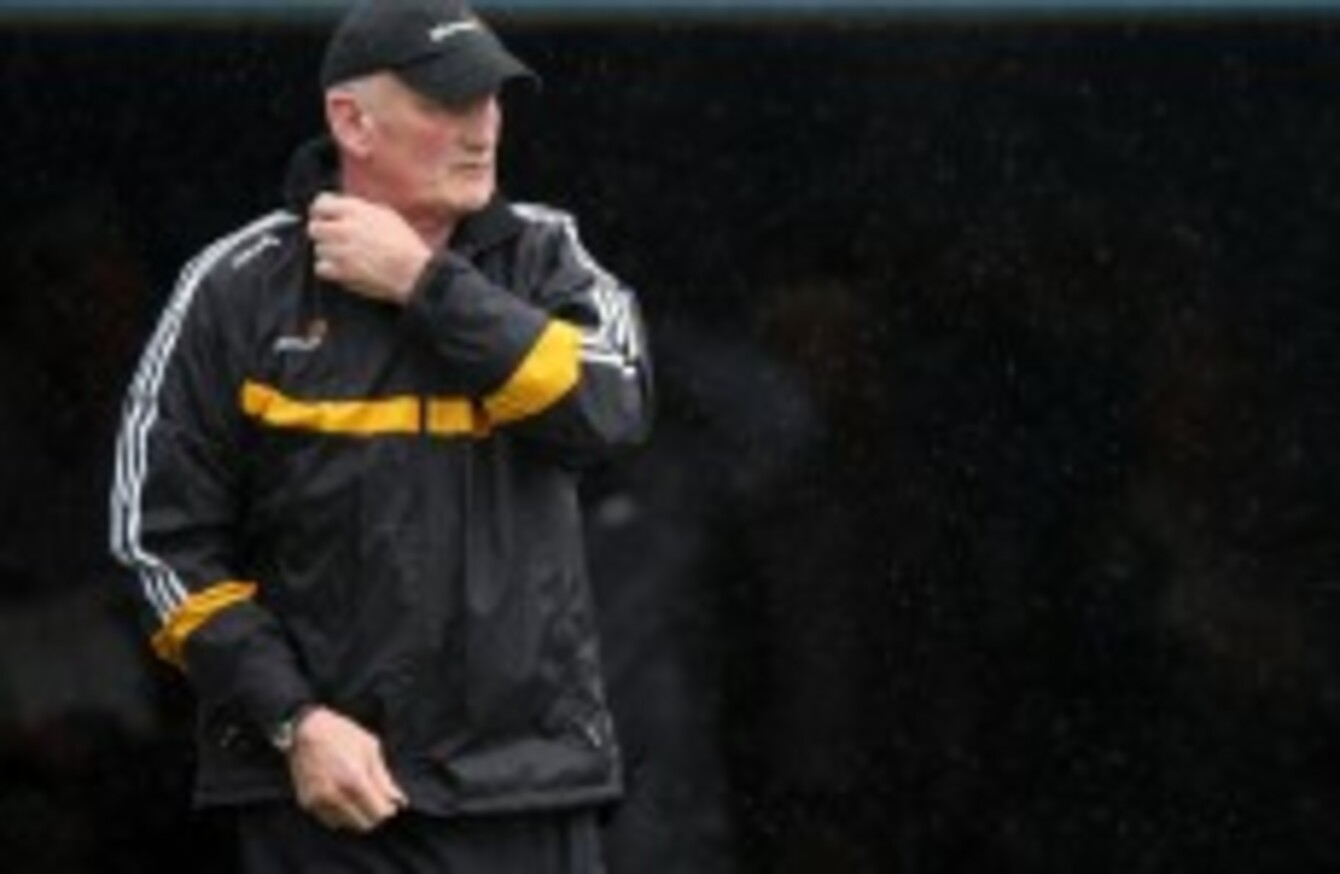 Kilkenny manager Brian Cody.
Image: INPHO/Donall Farmer
Kilkenny manager Brian Cody.
Image: INPHO/Donall Farmer
BRIAN CODY HAS backed the call by Kilkenny great Eddie Keher for red and yellow cards to be banned in hurling.
Keher has recently put forward a document to GAA chiefs where he is calling for the cards to be removed as they are 'totally at variance with the ethos, physicality and manliness of the game of hurling'.
Last night Kilkenny boss Brian Cody lent his support to Keher's view and highlighted the high-profile dismissals of Henry Shefflin and Patrick Horgan last summer as examples of poor decisions by officials.
"It made an awful lot of sense. You're talking about a person who has adorned the game. He's speaking as a man who has a passion and a love for the game. His thoughts would be worth listening to I would think.
"I think that there is absolutely an over emphasis on cards, without a shadow of a doubt. I don't want to start getting into a whole rigmarole again but it can't become a non contact sport and there's an absolute emphasis on heading that direction.
"In Henry Shefflin, we're talking about stylish players and players who play with absolute skill, being double yellow carded for nothing.
"And we saw Pat Horgan, who you could class in the same vein, a very skilful player, doesn't get involved in rough and tumble stuff either, being red carded as well. Both of them were rescinded."
Henry Shefflin is sent off against Cork last July
Pic: INPHO/Donall Farmer
Cody believes that there is 'absolutely' no need for black cards to be introduced in hurling. He also reckons Kilkenny were vindicated in their decision to appeal Shefflin's sending-off in last July's All-Ireland quarter-final against Cork.
"It was obvious to me straight away that it was incorrect and it was only right then that the incorrect call was sort of challenged. The powers that be upheld that challenge and it was cleared.
"From a practical point of view, there are ramifications and implications if that happens you a second time in 12 months there's an automatic lengthening of a suspension. So we would have been very, very silly not to go ahead and challenge it. Practically it made absolute sense."