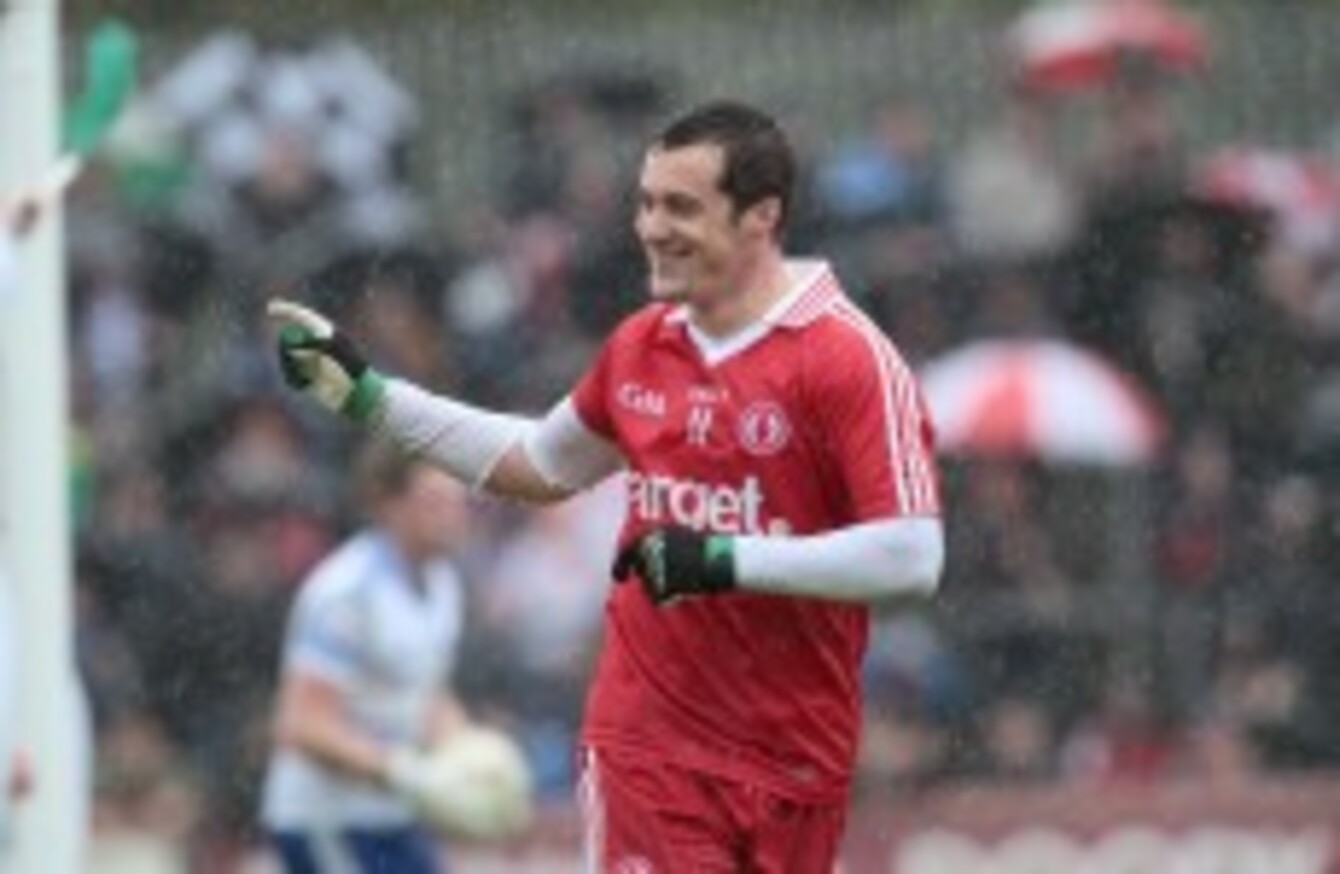 Brian McGuigan launched a stout defence of Tyrone on Sunday night.
Image: Morgan Treacy/INPHO
Brian McGuigan launched a stout defence of Tyrone on Sunday night.
Image: Morgan Treacy/INPHO
THREE-TIME ALL-Ireland senior football medallist Brian McGuigan launched a stout defence of Tyrone on The Sunday Game last night and accused sections of the media of having an agenda against his native county.
McGuigan spoke passionately about Tyrone and defended their recent record following accusations of cynicism and sledging opponents.
The former Ardboe playmaker insisted that the views of TV panellists shouldn't be taken as "Gospel" and expressed his view that some people are attempting to "tarnish" Tyrone's All-Ireland senior wins in 2003, 2005 and 2008.
"We had a club Tyrone night there on Thursday," McGuigan explained.
"They had a video up on the board and the thing was about the legacy that we want to leave.
"We've been fighting for 100 years to get a bit of respect in Gaelic terms, and we feel we've done that.
"(But) there's a lot of people in the media who try to tarnish the victories that we got in 2003, '05 and '08.
"I think that's unfair on the players that played the game, some of the greatest players that ever played football."
McGuigan then referenced the controversial All-Ireland U21 final victory over Tipperary at Parnell Park in May, a fixture that resulted in a bitter fallout.
Describing the game as "the U21 escapade," McGuigan added: "Young lads like Michael Cassidy, Paudie Hampsey, Ruairi Mullan, great defensive play, Cathal McShane up front…why couldn't we pinpoint the good play Tyrone had instead of talking about cynicism and sledging? That goes on all the time."
When asked if it happens in other counties, McGuigan replied: "I believe it does – it's unfair on Tyrone.
"People might think that we think it's paranoia but I think we are unfairly treated.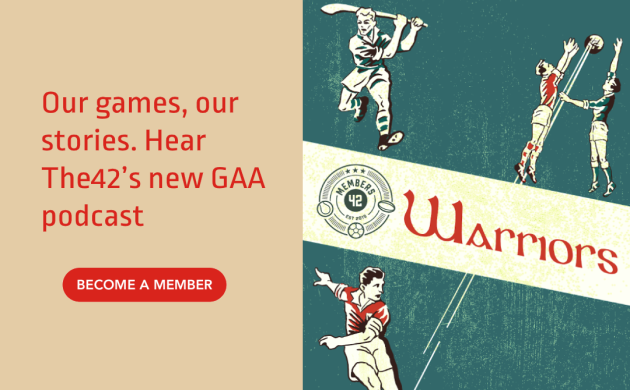 "A lot of people in Tyrone feel aggrieved about it, the way it was handled.
"Shows like The Sunday Game, young people and older people watch it," McGuigan added.
"It's as if what people say here on the TV panel is Gospel. It's not.
"People can make up their own minds but if something's said on TV, it gathers legs and people build on that.
"There are good people out there. Especially (and) I always say the Kerry people are great at showing Tyrone respect."
The performance of match referee Maurice Deegan in Sunday's All-Ireland semi-final defeat to Kerry provoked considerable reaction. 
But Deegan's display drew praise from McGuigan, who insisted that the Laois whistler had a good outing and admitted that he was right not to award Padraig McNulty a penalty.
"I know a lot of Tyrone supporters will maybe feel aggrieved but I think in general play Maurice Deegan did well," McGuigan remarked.
"Probably the issue we have is the cards and that's the problem I have with the rules, they're very vague.
"If he didn't give the first penalty, he would probably have given the second one (McNulty).
"At the actual time, I thought it wasn't a penalty. I thought McNulty had tried to buy it.
"Watching it back, I changed my mind but seeing that picture (footage) there, McNulty does grab his (Aidan O'Mahony) jersey and goes to ground very easily."