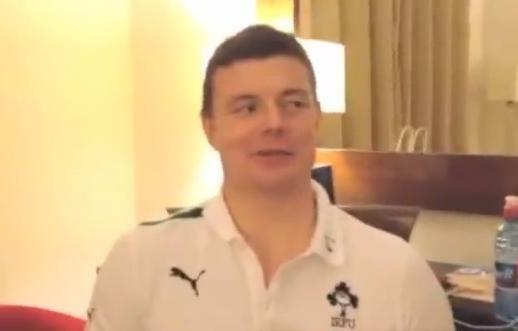 Pic: O2, via YouTube
SO MANY OF us Brian O'Driscoll fans — Brianiacs — sent the legendary Ireland centre some of our most pressing questions using O2′s #askbrian hashtag.
And the Leinster man has only gone and taken time out from preparing for Sunday's 6 Nations clash with Scotland to answer some of them.
Here's your take-away lessons.
1. Last week was the biggest of his life.
He may have been ineffective against England in Dublin but there was the small matter of his first child's arrival earlier in the day.
"Bar none. Whatever about the importance of a rugby match, when you're first child arrives it's a truly special occasion and I've been on cloud nine, absolutely loving it. And typically well-timed as well, she was very considerate to arrive the morning of the English game rather than during the game itself or just before hand."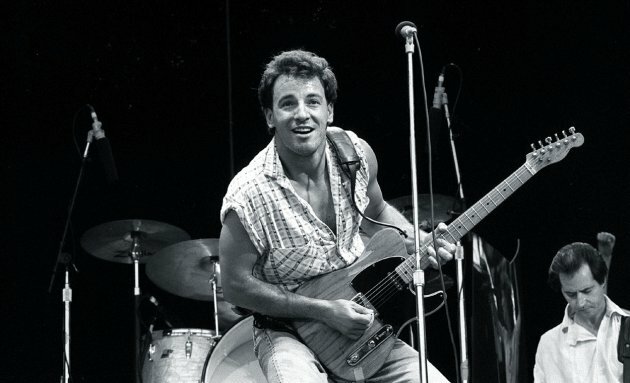 PA/PA Archive/Press Association Images
2. BOD's a Springsteen fan…
"I listen to a hugely mixed bag of music; I like a lot of one-off songs. Recently I've been listening to Sia, Breathe Me and James Arthur, Impossible but I'm a big Springsteen fan so he always gets a shout on the playlist."
Funny, we always saw Brucie as more of a Munster Rugby man.
3. The Grand Slam was his most memorable experience in green. Duh!
"I've been so lucky to have been part of many memorable days and games, but it's hard not to look to the 2009 Grand Slam win. It was the culmination of many, many years of work, and disappointments, of being an almost team, so to finally win the Championship in the manner in which we did, in such dramatic circumstances — it was just a fantastic and a phenomenal feeling."
4. The touchdown for the Lions in Oz was his favourite try, as well as the one in Cardiff for the Grand Slam:
"That was certainly not an eye pleasing try to watch it but it was a hugely important try for us in that game. In terms of an attractive try, I love the try that I scored during the 2001 Lions Test just because it was against the Australians. They were reigning world champions at the time and they had an incredible defensive record so it was great to score that from 40 yards out was pretty sweet."
YouTube: MyRugbyTV
5. Richie McCaw is top dog
"Of the current crop, I have a huge amount the likes of Richie McCaw will go down as potentially the greatest player to have played our game; playing for the All Blacks as an open side, the man is just a phenomenal player. I have played against him on a number of occasions and I just found him to be such a tough competitor. I just have a huge amount of respect for him."
6. Jonny Wilkinson is the hardest tackler he's ever come up against. Srsly?
"Pound for pound the hardest player I've met is Johnny Wilkinson. During the 2003 Grand Slam game, I took a hit off him with a couple of minutes to go. I had a dead leg after it for about two weeks. His timing was just impeccable and I felt every ounce of power he possessed behind each collision."
Pic: Tripadvisor
7. Eddie Rockets cheese chips is his cheat-meal:
When it comes to his 'cheat-meal', Brian admitted his love for a bowl of chips, "Sometimes you just have to reward yourself; everything in moderation including moderation itself. When you're training really hard it's important to reward yourself. I have to admit, I love a bowl of chips; Eddie Rockets cheese chips. Wow!"