DENIS HICKIE TOURED with the British & Irish Lions to New Zealand in 2005. Ahead of the Six Nations, Hickie speaks to TheScore.ie about the players that can make it onto the Lions tour this summer:
"I think Brian O'Driscoll has a very good chance of making it. Brian needs to be fit and, if he is, I don't think they could do without him and I do think he's an outside bet for the captain. A lot depends on how the Six Nations goes, for everyone.
If Ireland don't win many Six Nations games it is going to have a huge impact on the amount of Ireland players picked. If Ireland have a special Six Nations, you'll have a lot of Irish guys going and the Irish captain would be, obviously, a big part of that.
Denis Hickie, Shane Horgan and Brian O'Driscoll get their World Cup caps in 2003. (©INPHO/Billy Stickland)
For other guys like Jonny Wilkinson and Ronan O'Gara, they're pretty much outside bets but there's a lot of rugby to be played between now and April. You just don't know how it is going to go. I'd expect the most dominant Six Nations team to get most of the picks and, after that, it goes down the pecking order.
The tradition is there has always been wildcards. In 1997, going to South Africa, Eric Miller was selected having barely played for Ireland before that. John Bentley, who wasn't even playing for England, got picked and both guys were stars of the tour.
The next tour, you had guys like Simon Taylor, who played for Scotland, got picked. Now he didn't play, he got injured in his first match but you always have wildcard guys getting picked.
On the last Lions tour, Keith Earls had played just twice for Ireland and hadn't really played with Munster. Next minute, he's on a Lions tour.
It will happen this time as well but it is too early to say who they are and they mightn't necessarily play for their country. They just have to be in form and that European form plays a huge part. If guys are performing and their club is playing well in Europe, they are in the shop window.
Obviously, playing for your national side is the easiest way but there are always one or two guys that get brought it. I expect that will continue and I'm looking forward to seeing who they are."
Wallabies talisman
"I actually think Quade Cooper will feature. He has his demons but Aussie sport always has these characters, very volatile individuals.
They always seem to have some guy from the wrong side of the tracks who kicks up some sort of fuss.
It's part of Australian sport and they just take it in their stride. I wouldn't underestimate the fact that they're fine at having a go at each other when they need to but they're not the type of country that would settle for anyone else having a go.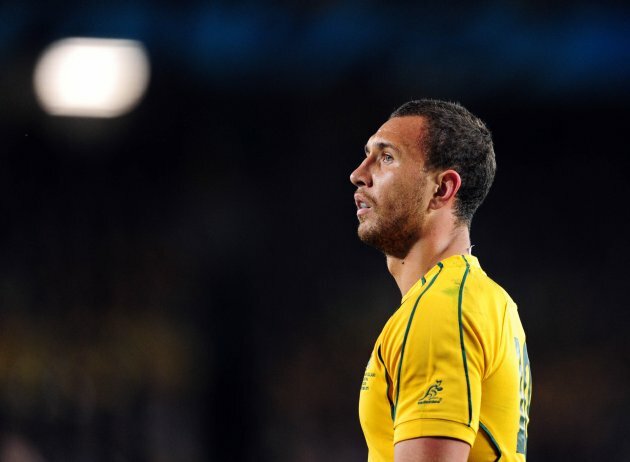 Quade Cooper has been included in Australia's extended Lions squad. (Barry Aldworth/Sports Inc.)
I can see them putting everything down and saying 'we need our best Australian players to play in this tour' and I don't think they can do without a guy like him in their squad. Whether he plays all the games or not is another matter.
Of course he's not going to want to miss out on it. He mightn't realise it, and the history and the heritage of the Lions tour, but in three or four months when it starts building up and the touring squad is picked there is only one place where an Australian player would want to be and that's playing against them."
*Denis Hickie appeared 63 times for Ireland and toured to New Zealand with the British & Irish Lions in 2005.